What you'll need:
Food tray
Sticky Tape
Embellishments like shells, sequins or flowers
Pictures
Scissors
What you need to do:
Cut the edges of your pictures to match the shape and size of your food tray.
TIP: Food trays can easily be found in the kitchenwares area of department stores. But if you can't find one, ask your school cafeteria for old trays! You can also use baby's food plates!


Stick your pictures on the compartments of the tray with sticky tape.


Embellish your unique frame with shells or other souvenirs from your summer trips. To get a stronger hold, you may need to stick your designs with glue gun. (Be extra careful when using one!)


Display your picture tray with a plate rack!
ADVERTISEMENT - CONTINUE READING BELOW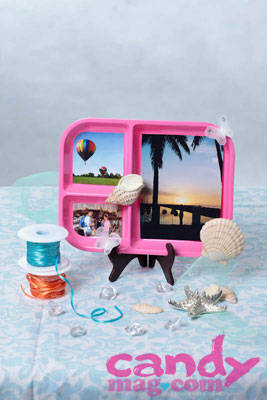 ADVERTISEMENT - CONTINUE READING BELOW