Happy New Year, Candy Girls!
Here's a DIY project that will help you keep your desk or drawer a bit more orderly.
Use these jars to store your pens and other trinkets. For the paint, we're using 2012's Color of the Year, Tangerine Tango! According to Pantone (THE authority on color), this is the hot color for the year. Don't you find it feisty and fierce? We bet this will be a favorite come prom and summer season.
But first, let start small! Keeping your desk tidy is the goal, and this Tangerine Tango jar will make it just a little bit more fun.
ADVERTISEMENT - CONTINUE READING BELOW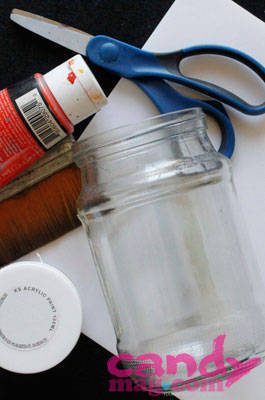 ADVERTISEMENT - CONTINUE READING BELOW