What else do you do at your desk aside from studying? Do you have a special corner where you put things that inspire you? We love looking at desks and this time around, we've got Young STAR's Maine Manalansan sharing a bit about hers.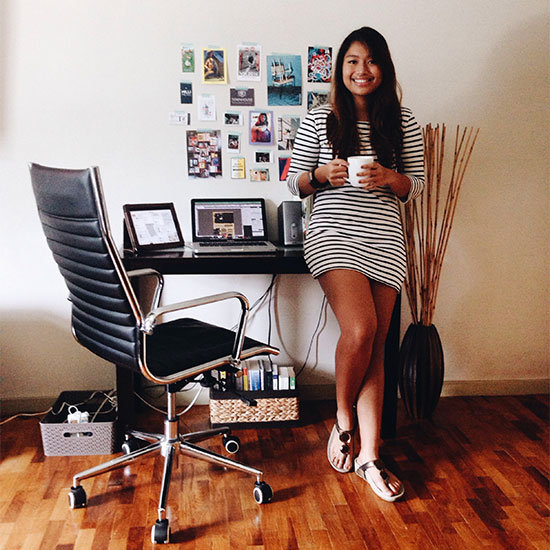 Name: Maine Manalansan
What I do: I'm the editorial assistant for Young STAR on most days but I do graphic design, illustration, and photography on the side.
ADVERTISEMENT - CONTINUE READING BELOW
What I'm reading now: Elements of Style by Strunk and White!
What inspires me: Summer vacations, jazz on a rainy night, afternoon drives, pick-up truck rides, white walls, wooden floors, and industrial light fixtures.
My favorite part of my desk area: My inspiration board, definitely! The thing about my workspace is it's mobile. I don't have one table where I can work. Sometimes I work at home or at a coffee shop or at a pretty, (rented) apartment just to keep the inspiration going. But the constant element is always my inspiration board. I bring it wherever I go.
What I do at my desk aside from work: Eat and watch movies. Oh, and procrastinate. A lot. Hahaha!
My dream desk: Something with an Eames chair and golden office supplies. Plus a mini bar!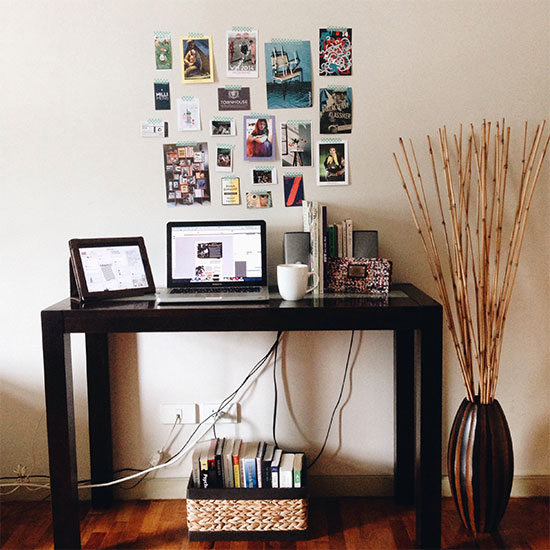 ADVERTISEMENT - CONTINUE READING BELOW
PLUS! 5 apps that Maine thinks you should totally install and use now.
VSCOcam
It's an essential for editing my photos. I love it because it has loads of filters to choose from and they're not tacky at all.

AirBNB
I love travelling and pretty spaces so this is definitely one of the apps I often use. Sometimes, I use to de-stress too!

Evernote
When I write, I often find it hard to transfer my articles from one device to another. But thank technology Gods for Evernote and it's easier than ever.

Mailbox
One of the things that I enjoy most in life is an empty inbox. Mailbox is the easiest way to manage my email. I suggest you try it too.

8mm
Whenever I go on vacations with my family, I shoot and edit videos on my phone just for fun. But 8mm gives it a nostalgic feel that adds to the magic of summer.

ADVERTISEMENT - CONTINUE READING BELOW
Whose desk do you want to see next? Leave a comment below or tweet us @candymagdotcom! Want to see more desk inspiration? Just click here.