As one of the top schools in the country, De La Salle University is unsurprisingly one of the most sought-after colleges. Of the 20,772 undergraduate applicants in 2019, only 3,528 students were accepted as freshmen, or "froshies." If you aspire to be a La Sallian, read on for everything you need to know about the institution along Taft Avenue, including its tuition fee range and how to apply.
Everything You Need to Know About De La Salle University
History of De La Salle University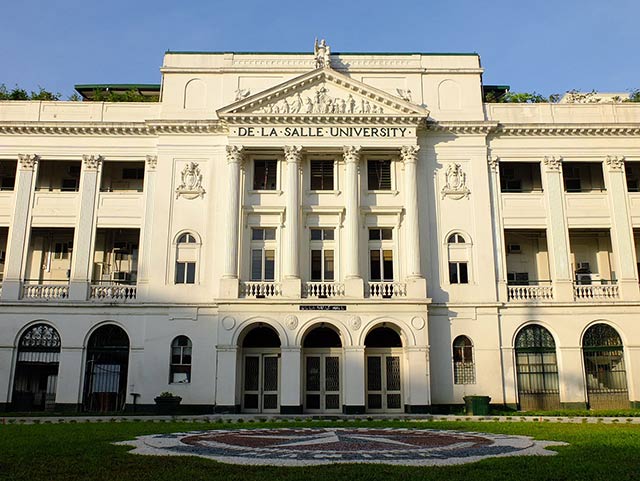 ADVERTISEMENT - CONTINUE READING BELOW
Widely known as a Catholic university, De La Salle University (DLSU) was established in 1911 by the teaching congregation Brothers of the Christian Schools. This was the same group founded in 1680 by St. Jean-Baptiste de La Salle, hence its name. Its teachers were taught and trained to be those that "teach minds, touch hearts, and transform lives." Before it was established as a university, the De La Salle College was exclusively an all-male school that began with just 125 students in a campus at Nozaleda Street, Paco, Manila. After a decade, the student body grew and grew, until the campus could no longer accommodate the numbers and the brothers made the decision to move to an address at 2401 Taft Avenue, Malate, where it currently still stands, in a building designed by Cornell-educated architect Tomas Mapua. World War II caused various challenges for the college, as the Brothers were imprisoned at the Japanese Los Baños concentration camp, but at the end of the war, they were brought home and classes resumed with 60 male students.
ADVERTISEMENT - CONTINUE READING BELOW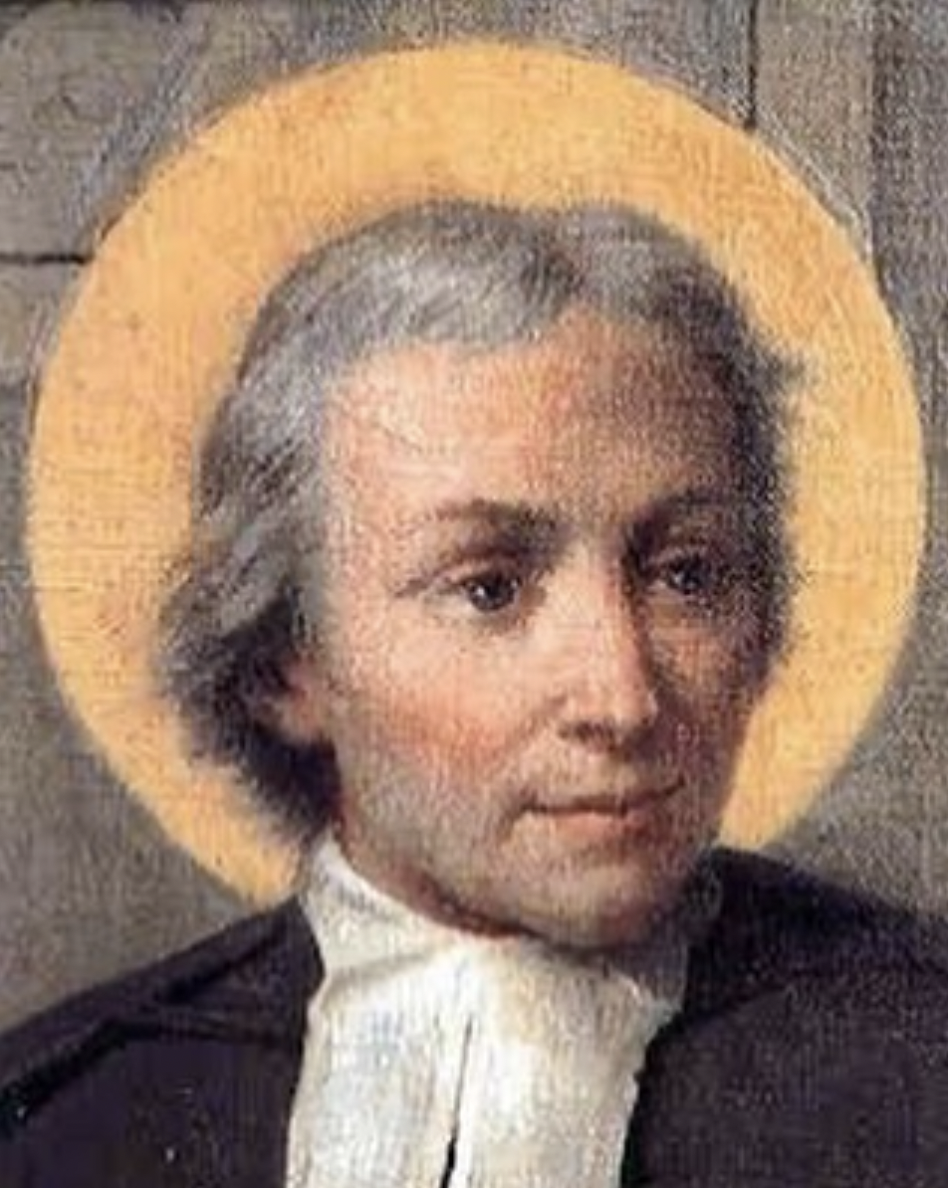 John Baptist de La Salle
Post-war, the college saw the addition of a number of undergraduate schools and units—such as Engineering, Arts and Sciences, Education, Industrial Technology, and Career Development. It was in 1973 when the school admitted its first female students. Two years after, the college gained its university status, and a couple of years later, it adopted the trimestral calendar, which it is known for. The brothers later established new branches to appeal to the rising student population and opened new schools at Muntinlupa (the De La Salle Santiago Zobel School) and the College of Career Development established in 1980 later became the College of Saint Benilde, and then eventually known as the De La Salle-College of Saint Benilde in 1994. 
ADVERTISEMENT - CONTINUE READING BELOW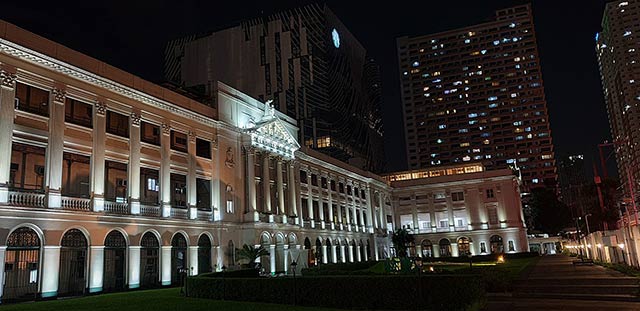 The university celebrated its 100th year in 2011.
Top Courses at De La Salle University
Usually lauded as one of the top universities in the country, DLSU is positioned as 1,201+ in the World University Rankings 2022 and 401+ in the Asia University Rankings 2021, according to Times Higher Education. It was also the first university in Southeast Asia to receive the Quality Mark at the Institutional Level from the ASEAN University Network. 
ADVERTISEMENT - CONTINUE READING BELOW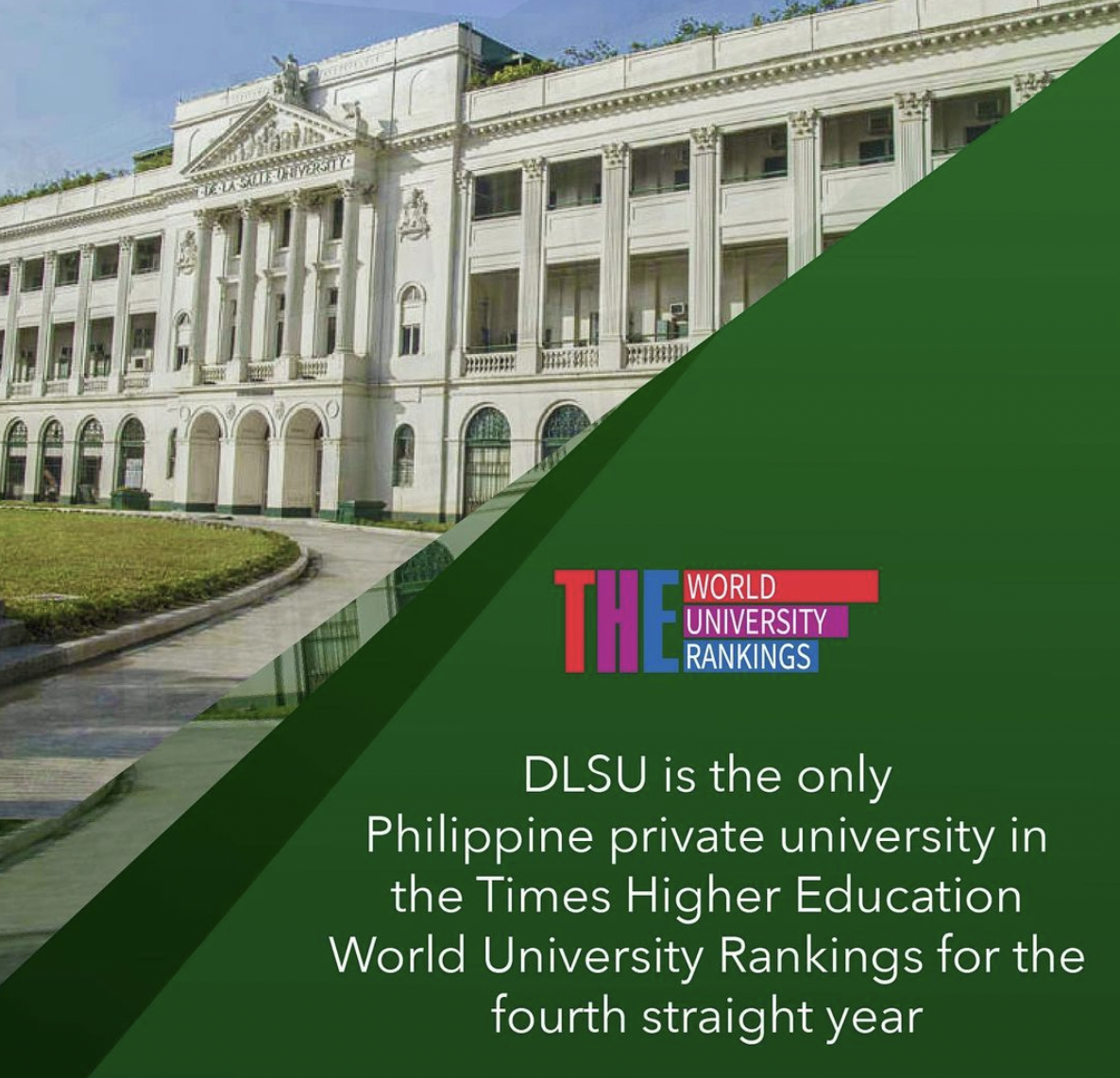 In the global context, it was ranked by the same academic body in 2021 as the Philippines' top-ranked university in five disciplines: Engineering, Physical Sciences, Social Sciences, Business & Economics, and Computer Science. Also according to the 2022 Times Higher Education World Ranking, DLSU was listed as the sole Philippine university on the ranking for Education and Business & Economics.
ADVERTISEMENT - CONTINUE READING BELOW
]
How to Apply at De La Salle University
To apply as an incoming freshman at one of DLSU's undergraduate courses, one would typically need to take the DLSU College Admission Test (DCAT), but given the current situation with the Covid-19 pandemic, applicants no longer need to pass this test for A.Y. 2022-2023.
ADVERTISEMENT - CONTINUE READING BELOW
Here are the steps to apply for DLSU admission online:
Check the Application Period and time of your application for incoming freshmen accordingly.

Register by creating an account at the Online Admission Facility. Remember your registered username and password as you will use this platform to submit requirements. 

Submit the following requirements:
A complete application form with:

Recent 2x2 or Passport size photo with white background

Copy of school ID, Passport bio-page or any valid ID with photo

Proof of Citizenship (For Filipino citizens: NSO/PSA issued birth certificate, valid Philippine passport, or Certificate of Retention or Reacquisition of Filipino Citizenship)

Academic Record: Secondary Scholastic Records, Certificate of Non-issuance of Numerical Grades, and Grade 11 Report Card (or Transcript of Records/Form137) for applicants from Philippine schools

Two (2) Recommendation Letters in DLSU format from any of the following (one per category): 

High School Principal or Subject Teacher from Grade 11 or 12

Guidance Counselor from Grade 11 or 12

Certification of Awards/Honors/Recognition received (Grade 9, 10, and/or 11), if any*

Certification of Leadership/Extracurricular/Community Involvement (Grade 9, 10, and/or 11), if any*

Personal Statement

Consent Form

Additional requirements for applicants who are in Honors class/section in Grade 12

Additional requirements for applicants who are in the Top 10 of the Batch during Grade 9, 10, and/or 11
Wait for the admission results, which you can later access through the DLSU website. You may see the complete list of requirements and the respective and required DLSU formats

here

.
Admission and Tuition at De La Salle University
The very first fee one must pay as an applicant at DLSU is the non-refundable Admission Processing Fee, which is P600 for Filipino citizens and P2,500 for non-Filipino citizens.
ADVERTISEMENT - CONTINUE READING BELOW
According to the university's Office of Admissions and Scholarships, the projected tuition fee for incoming freshmen in the academic year 2021 ranged from P59,000 to P76,000 per semester, depending on the college a student's course falls under. This is for the standard 18-unit load and may vary according to units and according to the intake.
College of Computer Studies: P59,000 - P60,000
Br. Andrew Gonzalez FSC College of Education: P61,000 - P63,000
College of Liberal Arts: P66,000 - P67,000
College of Science: P66,000 - P68,000
College of Economics: P74,000 - P76,000
Gokongwei College of Engineering: P68,000 - P70,000
Ramon V. del Rosario College of Business: P75,000 - P76,000
ADVERTISEMENT - CONTINUE READING BELOW
Famous Alumni at De La Salle University
If you choose to apply and enter DLSU, you'll share the same alma mater as some of the country's most well-known businessmen and magnates. This includes the Sy brothers: Hans, Harley, Herbert, Henry Jr., children of SM founder Henry Sy Sr., whose combined family wealth makes them the wealthiest people in the country. There is also George Yang, the chairman and founder of McDonald's Philippines; John Gokongwei Jr., the founder of the JG Summit group, and Enrique Razon Jr., the country's third-wealthiest and the chairman of the country's leading port operators.
Other well-known alumni at the university include historian Ambeth Ocampo, architect Leandro Locsin, journalist Pinky Webb, lawyers and legislators Sergio Osmeña III and Jose Diokno, local celebrities Iya Villania and her husband Drew Arellano, photographer BJ Pascual, Michele Gumabao, Kisses Delavin, Enchong Dee, Marian Rivera, Ryan Agoncillo, and Gary Valenciano, to name a few.
ADVERTISEMENT - CONTINUE READING BELOW
#WATCHCANDY: Subscribe to Candy Magazine on YouTube and follow @candymagdotcom on Tiktok for guides to college life and beyond.
Candy is now on Quento! Click here to download the app and enjoy more articles and videos from Candy and your favorite websites!