With the immense love that Filipinos have for K-Pop, Korean dramas and fashion, and stars like Nam Joo Hyuk and Lee Sung Kyung, it's no question that we would come to love Korean food as well, no matter how spicy it is.
In fact, so many Korean restaurants have popped up in the metro that it's practically impossible to choose where to eat. But if you simply want a quiet place to enjoy your kim chi, bibimbap, and samgyupsal, then the list will be easily narrowed down when you try Min Sok Restaurant in Makati City.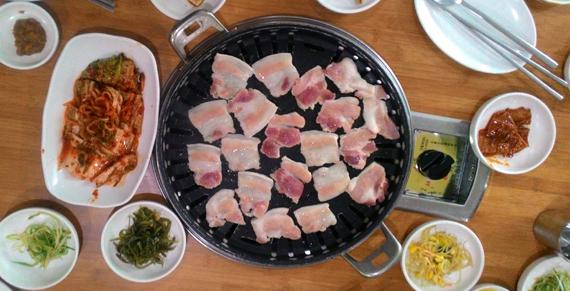 ADVERTISEMENT - CONTINUE READING BELOW
Hidden gastronomical gem
Min Sok Restaurant is a hole-in-the-wall Korean restaurant tucked in Don Pedro Street in Barangay Poblacion. At first glance, it may seem like your typical resto just like all others in the area. But the fact is, Min Sok Restaurant is owned by a Korean couple and frequented by Korean nationals, so you can be sure that it is the real deal.
Affordable and authentic
Aside from the guaranteed authenticity of its offerings, Min Sok Restaurant's menu is very affordable as compared to the more popular Korean restaurants. Some of its recommendations are its choice meats for grilling, the cheapest of which costs only PHP 300.00.
Min Sok is located at 5655 Don Pedro Street, Brgy. Poblacion, Makati City. It is open daily from 10:30 AM until 10:30 PM.
Read the full story, Affordable Authentic Korean Food Awaits You at Min Sok Restaurant, on TravelBook.ph.