ICYDK, Ayn Bernos is a famous TikTok content creator and entrepreneur. She also made it to the Top 16 finalists of Miss Universe Philippines 2021 on her first try! From her online videos and her participation in the pageant, we can see that the way she speaks, presents herself, and acts exude confidence. It's a commendable trait that many people strive to have.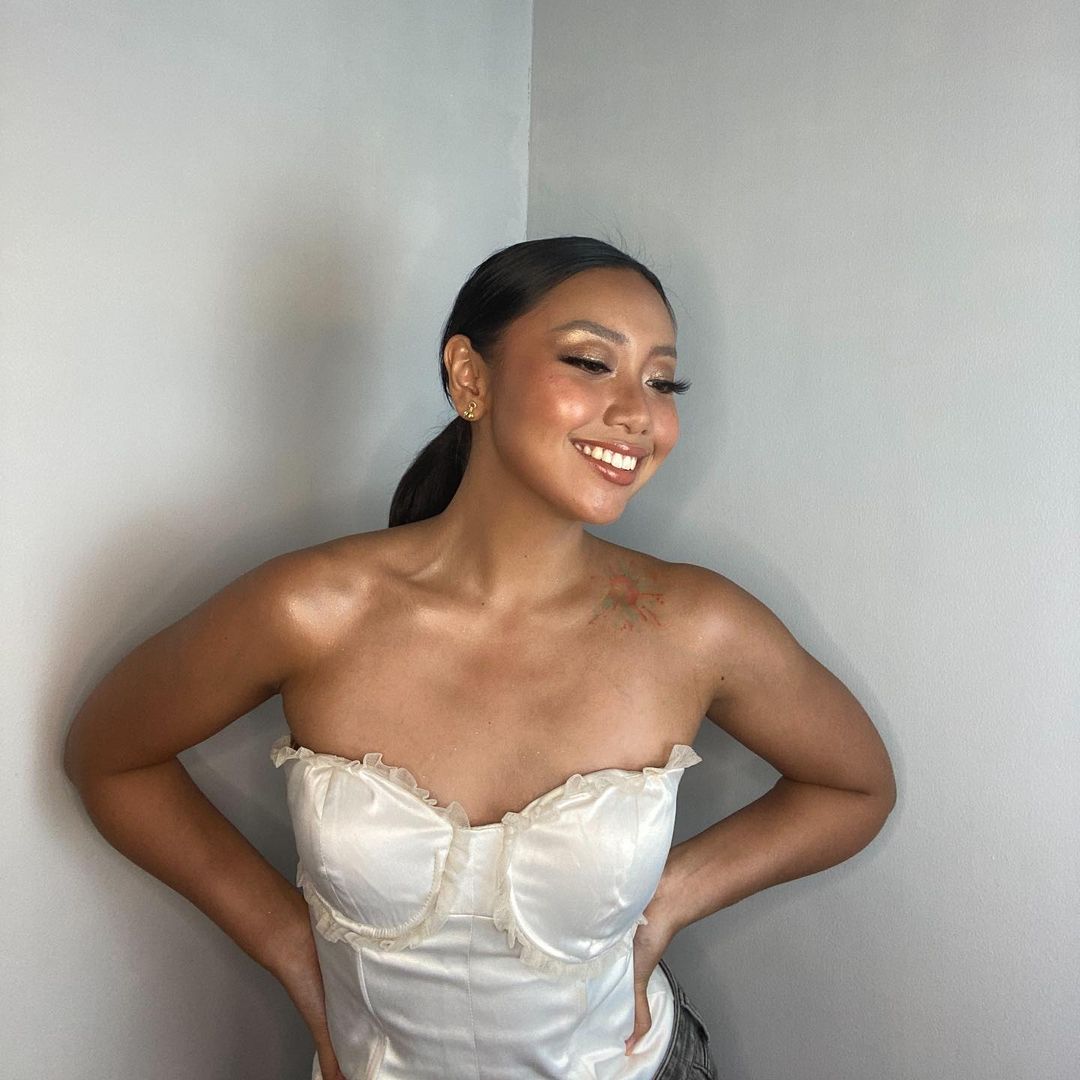 In her past YouTube Q&A video, one of the questions posed by her followers was, "What are the different techniques you did to achieve the kind of confidence you have right now Ate Ayn?" And thankfully, Ayn generously answered the inquiry and shared a few tips of her own!
Here are the three things to remember from Ayn to help build your confidence:
Educate yourself.
Ayn stated that knowledge is power. She educated herself on self-esteem, confidence, and the likes by reading books on mental health, happiness, and productivity. "Being able to absorb all this information, it allows me to see things in a more objective perspective," she shared. Through this, she realized that having a low-self-esteem and a lack of confidence are natural occurrences for humans. She is not alone. 
ADVERTISEMENT - CONTINUE READING BELOW
You are a work in progress.
As humans, we aren't perfect. She shared that she gets to be more confident by acknowledging that she is a "work in progress." According to Ayn, "Marami akong pagkukulang pero kaya ko rin silang either ayusin, aralin, or tanggapin." This mindset allows us to become more forgiving of our shortcomings and open ourselves up to new learnings.
Surround yourself with good people.
Our interactions with the people around us can influence our outlook when it comes to life and ourselves. She stressed the importance of being surrounded by people who make you feel worthy and loved. "Find people who are like-minded, who will also support you, like you support them," she advised.
These tips show us that confidence is something we can work on. We can start by building on our knowledge, having the right mindset, and selecting the people we surround ourselves with. Confidence is not something we can have overnight. It takes time to nurture. It is never too late, however, to start working on ourselves. You can start now! We believe in you!
Watch the full video here:
READ MORE:
Ayn Bernos Has the Best Clap Backs Against Her Tiktok Bashers
WATCH: Ayn Bernos Plays Fake or Fact, Answers *Assumptions* About Her
WATCH: Ayn Bernos Answers Qs About Her Miss Universe PH Journey, Dreaming Big, and More
Ayn Bernos Got the Cutest Tattoo in Honor of Bea Gomez's Miss Universe Top 5 Victory