Walking around the UST campus is a cheerful sight. Seeing the crowd, from the ice cream vendors to the students huddled at the Plaza Mayor, can lighten up your mood. There are also org fairs, concerts, and fireworks displays that Thomasians look forward to.
The lively culture of UST can be fun, but for the students who enjoy alone time—especially freshmen who still don't know their way around the campus—the more ~chill~ spots around UST might be more of your scene.
Finding a quiet place around UST is possible, especially if you know where to go. Here are the things you can do:
Find a sweet spot in the UST Main Library.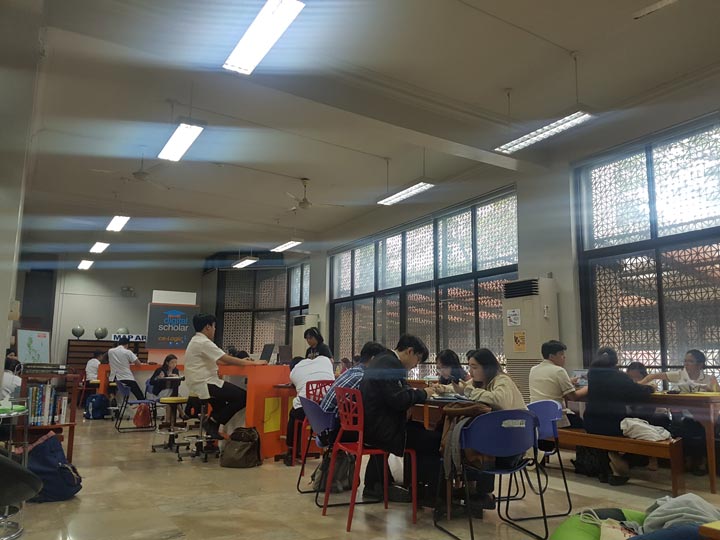 ADVERTISEMENT - CONTINUE READING BELOW
Ahh, the library. The 'seventh heaven' for students who need a space to think and reflect. You don't need to worry about engaging in small talk anymore. The librarians will be there to shush anyone who makes loud noises. Go over your notes. Catch up on a series you've been meaning to watch. Sleep, if you want (just try not to snore loudly). Spend quality time with yourself in your own private little nook.
There are also different sections in the library. If you still have extra time before your next class, head over to the serials section (sixth floor) and request access to the microfilm reader—a device that allows you to read old newspapers which are microfilmed! Get started with the newspapers published on your birthdate. Talk about nostalgia.
Cozy up in the Reader's Cafe.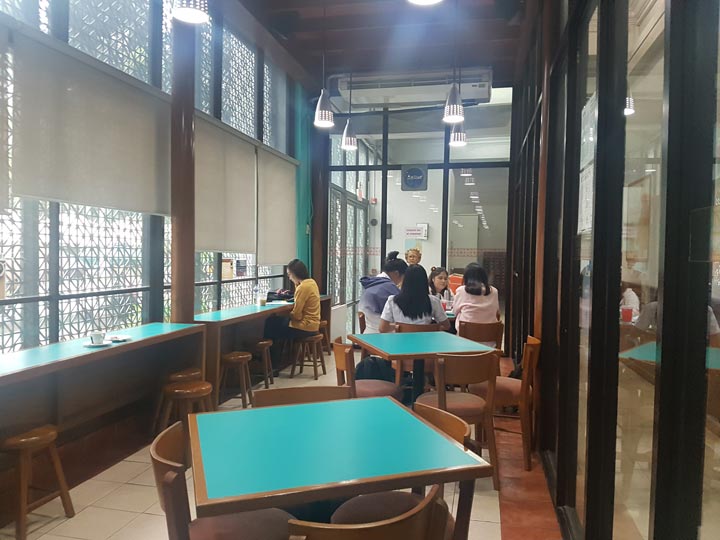 Located at the ground floor of the UST Main Library, the Reader's Cafe  brews coffee that will warm the inner corners of your heart. Treat yourself to their baked goods, too. Try their choco button and chocolate crinkles if you're looking for something light and sweet. The cafe also has this laid-back vibe that will inspire you to write your first novel.
Visit the UST Museum.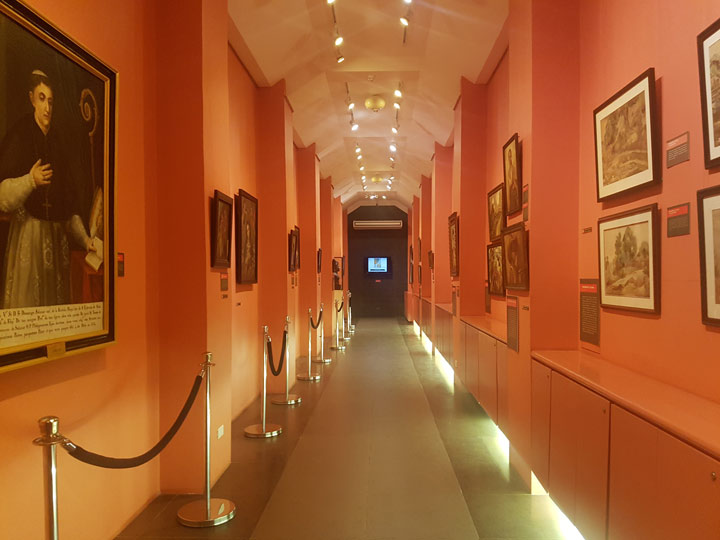 ADVERTISEMENT - CONTINUE READING BELOW
If you collect cool stuff like old coins and photographs, a museum date will always be a great idea. Whether you decide to bring your college bestie or go on your own, you won't let this chance pass, would you? The admission is free for Thomasian students and professionals. Meanwhile, for non-Thomasians, the regular and student rates are P50 and P30, respectively.
Without breaking the bank, you can catch a glimpse of our rich history through the religious images, visual arts, and paintings displayed in the oldest—oldest!—museum in the country.
Go people watching at Benavides Garden.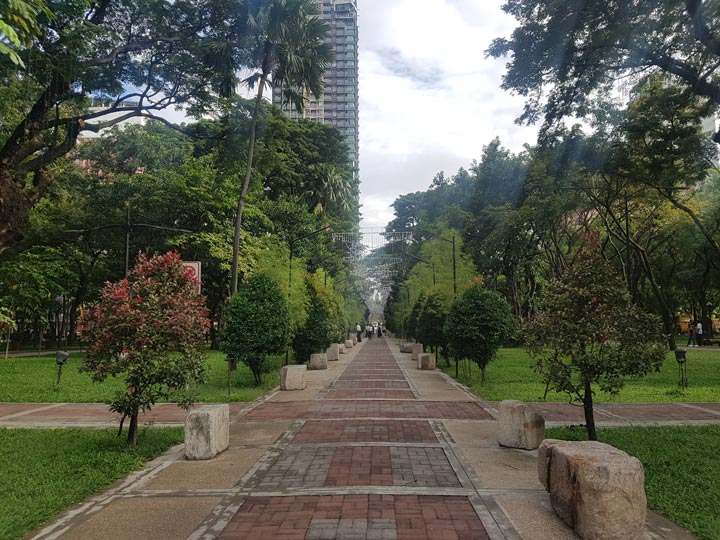 ADVERTISEMENT - CONTINUE READING BELOW
The arching trees over the Benavides Garden, popularly known as Lover's Lane, will make you want to lie on the grass after a major exam. It's the perfect spot to sit back and observe your fellow students (not in a creepy manner, of course). People-watching helps you develop empathy and a great deal of self-awareness. It's the time for you to relax and take a break from the daily grind of city life.
Watch the golden hour in UST.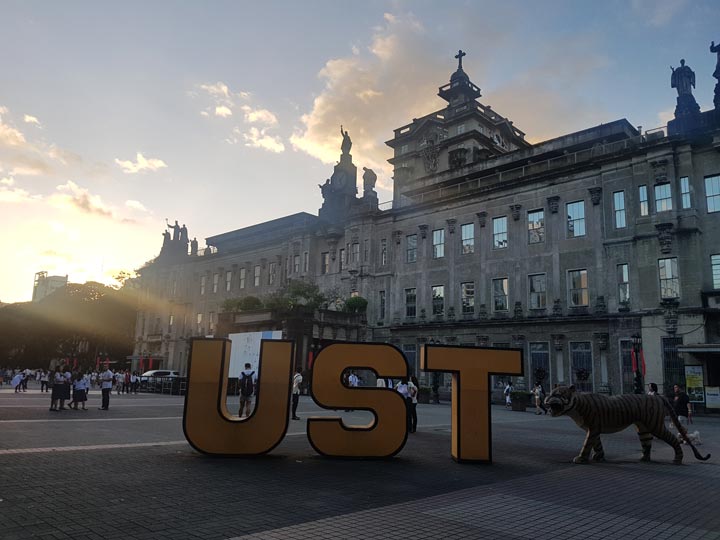 ADVERTISEMENT - CONTINUE READING BELOW
Look up in the sky and marvel at the breathtaking sunset in the afternoon. Forget about your deadlines for a while. Once the light shines across UST, you'll see purple and cotton candy skies. Who needs Instagram filters? The dreamy hues are a reminder that life can still be beautiful no matter how tough your day went.
Spending your time alone is good for your mental and emotional health. Don't ever feel guilty about doing something that brings you joy. You deserve the time to reflect and recharge. When tomorrow comes, you will be ready to face the world again.