The Candy Style Awards became an enchanting gathering for the most stylish girls around. Everybody was dressed to the nines in their pretty prom dresses and sky-high heels. Not only that, Rockwell Tent was decked out in pink sparkles and bright lights for the glamorous party. It was definitely a night to remember for our Unstoppable Candy Girls.
They got to hang out with Candy Cuties and see their favorite Style Stars just a few feet away. On top of that, Whisper prepared a rocking booth for them to enjoy!
With so much fun things lined up for our Candy Girls that night, they needed all the confidence and energy they could get. It would have been such a shame if they stood there awkwardly or worse, worried about getting stains all night! Good thing, Whisper was there to give them that unstoppable vibe to last not only throughout the night but every day as well. Yes, including dreaded red-days!
ADVERTISEMENT - CONTINUE READING BELOW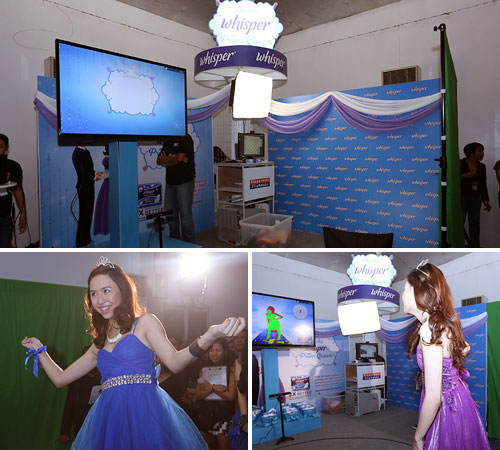 ADVERTISEMENT - CONTINUE READING BELOW