Upon entering the establishment, allow yourself to appreciate its interiors. Embellished with nautical-themed decorations and paintings of the bottom of the sea, add to that the smell of seafood wafting through your nose, this place automatically reminds you of the beauty of the ocean.
But lo and behold, it doesn't end there. Certainly, their dishes will certainly make you fall in love with the place even more.
Fish & Co. was inspired by how the South African fishermen immediately cooked the fishes they caught to ensure freshness, and sure enough, Fish & Co.'s seafood delicacies are fresh and bursting with flavors. Bistro Group's Corporate Chef Josh Boutwood made sure that each dish is perfectly served without sacrificing the tiniest bit of its taste. But as if that's not enough, this seafood heaven added a couple of new baits for people to get hooked on.
So whether you've been here or not, Fish & Co., gives everyone a reason to head on over to their branch in Trinoma or SM Mall of Asia.
ADVERTISEMENT - CONTINUE READING BELOW
For the meantime, check out the photos below to see the scrumptious new baits of Fish & Co!
Start off with tender chunks of shrimp coated in their signature spices and deep fried to perfection.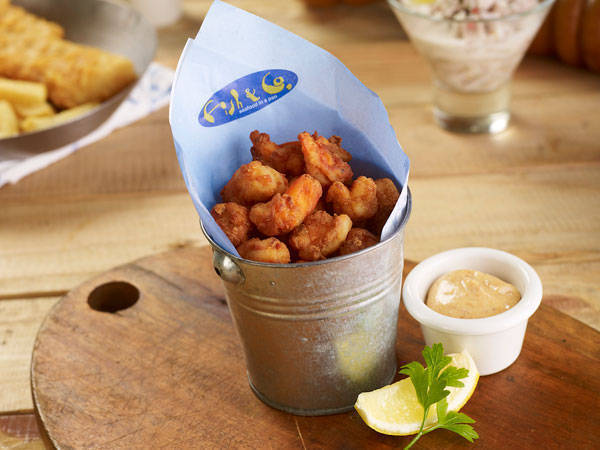 Shrimp Popcorn
If you want to skip the starter, the salmon filled pasta sheets topped with cheesy béchamel sauce would be perfect to satisfy your craving!
ADVERTISEMENT - CONTINUE READING BELOW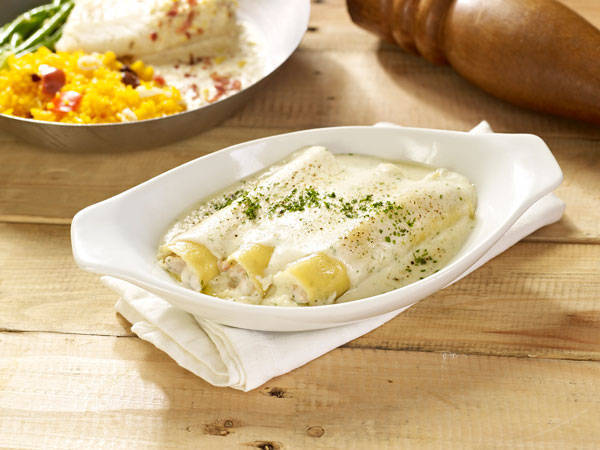 Salmon Cannelloni
The chef's favorite because of its flavorful premium Chilean mussels sautéed in lemon and spicy pico de gallo.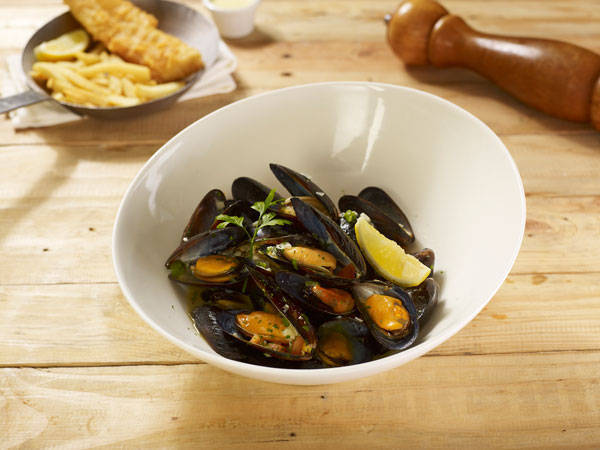 Steamed Mussels in Pico de Gallo
ADVERTISEMENT - CONTINUE READING BELOW
These premium crab and fish flakes blended with spices and herbs then topped with refreshing cilantro salsa is a must-try!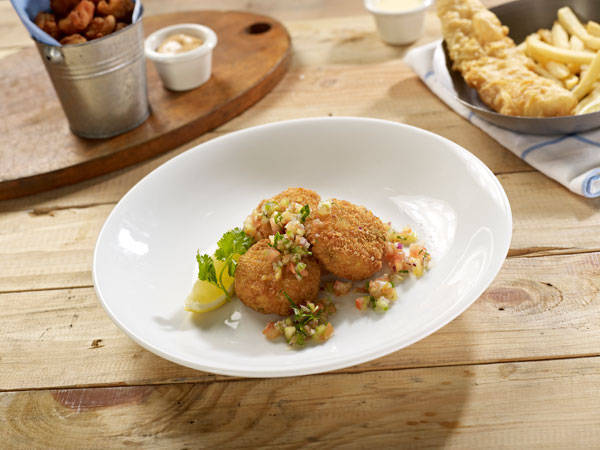 Fish Crab Cakes
If you want something different to start off with, their smoked fish and premium crab blended with cream cheese is superb!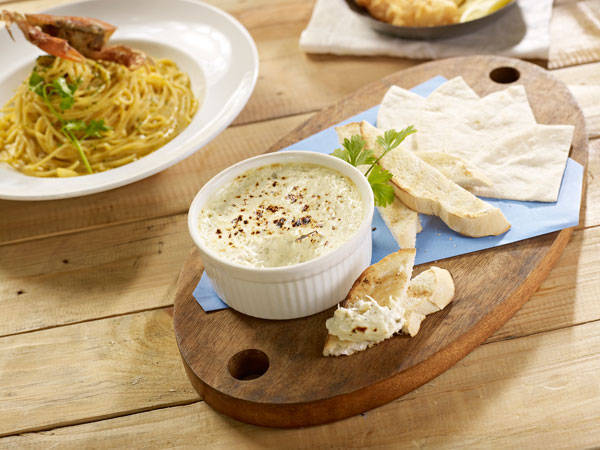 Smoked Fish and Crab Dip
ADVERTISEMENT - CONTINUE READING BELOW
Their traditional rice cooked with saffron, signature spices and topped with chicken, grilled prawns and Chilean mussels is perfect for sharing and worth the price.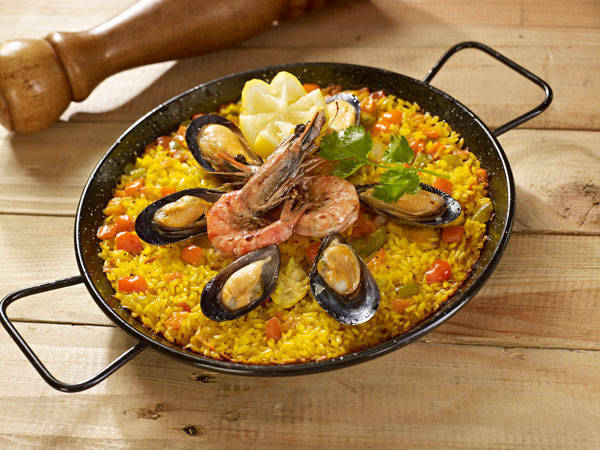 Fish and Co. Paella
Dessert made from bananas, dulce de leche and cream on a crust of crumbled graham biscuits made us affirm that there really is a room for dessert.
ADVERTISEMENT - CONTINUE READING BELOW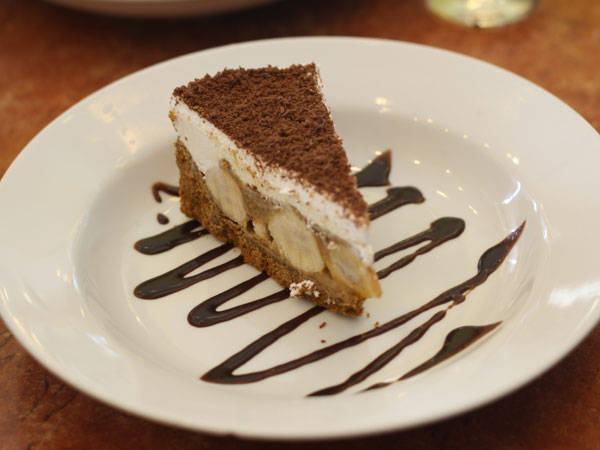 Banana Caramel Cream Pie