Lifestyle
Books to Read Before They Hit the Screens
These are the books turned into movies and TV shows that are a definite must-read.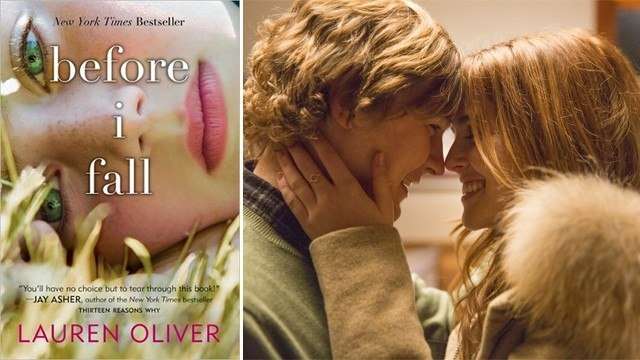 IMAGE HarperCollins, Pioneer Films
If you're the type who doesn't want to be caught off-guard by watching shows or movies based on books you haven't read before, here's your chance to be prepared, Candy Girls! We listed down all the books you can read so you could get ahead!
Valérian and Laureline by Pierre Christin
The movie featuring Dane DeHaan, Cara Delevingne, and Rihanna was originally a comic book series by Pierre Christin in 1967 and its latest installment to the series was published last 2010. You can still catch up on the story since the premiere of the movie is set on July 21, 2017.
ADVERTISEMENT - CONTINUE READING BELOW
Before I Fall by Lauren Oliver
Before I Fall is a story about a 17-year-old Sam Kingston who relives the day of her death every day for a week. But you need to read fast, you guys! This movie was originally scheduled to release on April 7, but was moved earlier to be released on March 3.
13 Reasons Why by Jay Asher
ADVERTISEMENT - CONTINUE READING BELOW
This is the series that Selena Gomez is involved in as executive producer. The book tells the story of Hannah Baker, who recently committed suicide and recorded her suicide letter on cassette tapes. She explains the 13 reasons why she decided to end her life in the recordings. The Netflix drama is set for release on March 31.
The Zookeeper's Wife by Dianne Ackerman
ADVERTISEMENT - CONTINUE READING BELOW
This war drama film is a true story about a zookeeper couple who saved many humans and animals during WWII. The movie will also be released on March 31. 
The Circle by Dave Eggers
The Circle is an American thriller starring Emma Watson and Tom Hanks. The book tells the story of recent graduate Mae Holland, who took a job in a powerful internet company, and as she continues working there, things start to fall apart and go wrong. The movie is scheduled for release on April 28, 2017. 
ADVERTISEMENT - CONTINUE READING BELOW
Everything, Everything by Nicola Yoon
Everything, Everything is a young adult romance novel about an 18-year-old Madeline Whittier who experienced "baby blue disease". The release date of the film is on September 6, 2017.
A Wrinkle in Time by Madeleine L'engle
ADVERTISEMENT - CONTINUE READING BELOW
Did you know that a Filipino child actor is joining the cast of this Disney film? The classic tale is set for release on April 6, next year.
Let it Snow: Three Holiday Romances by John Green, Maureen Johnson, and Laurene Myracle
To add to your John Green book list, Let it Snow was originally set for release in April last year, but you can still get your reading in because the release date was moved to November 22 this year! 
ADVERTISEMENT - CONTINUE READING BELOW
Which one are you going to read next, Candy Girls? Tell us what you think in the comments!
Looking to sport the long-haired look?
It's actually not an either-or situation.
Here's a list of amazing, albeit fictional, personalities from another world that inspire us to be our authentic selves.
I will have to say that it is by far one the best decisions I have made in my whole life.
Isa is part of Candy Rookies 2020, a group of influential and aspirational college students handpicked to represent #GenerationCandy in the year to come.
It's the best time to pick up a new hobby and put those notebooks to use.
We can't handle this breakup!
For days when you need an instant outfit inspo that's still campus-appropriate.
It could very well be one of the world's largest volcanoes.
From consistently badmouthing another friend behind their backs to making snide comments sneakily disguised as compliments, here's how to deal with a tricky friendship.
From sisig to bulalo, the North has a lot to offer.