Tumblr is an Internet blackhole. Sometimes you tell yourself you're taking a Tumblr break. "I'm only browsing for a few minutes, promise." And then two hours later, you've Tumbl-hopped to who-knows-where and you've already forgotten what it was you were taking a break from.
Thankfully, this blackhole isn't exactly bad. We love how there are so many creative people "hanging out" over there. Check out this talented photographer, for example.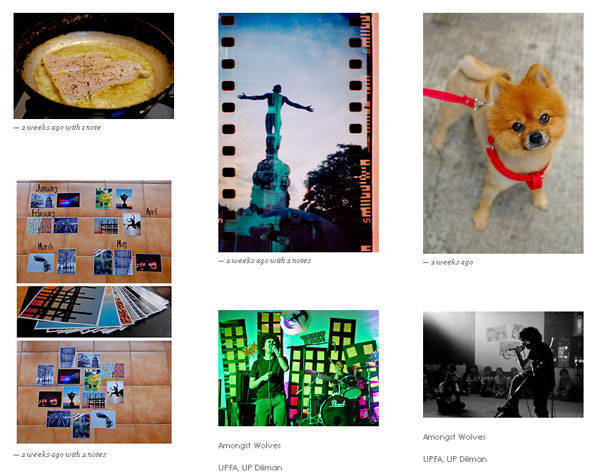 ADVERTISEMENT - CONTINUE READING BELOW
On her Tumblr, she says "instead of throwing a debut party, my parents gave me a camera for my 18th birthday and that's how it all started." Browse her portfolio to see photos ranging from pets, food, travel, music, and more. She even has a separate Tumblr dedicated to photos taken at live gigs and concerts.
What about you? Know of a great blog that we should check out? Leave a comment below and share the link!