Starting a new hobby can be daunting—each field of interest comes with its fair share of skills to hone, terms to learn, and expenses to shoulder. If the latest hobby that's caught your interest is film photography and you're not sure where to start, we're here to help. Below, we list 10 beginner-friendly film cameras that you can purchase on Shopee and Lazada right now.
While a majority of these are disposable cameras and others are reusable, they all have one thing in common: They feature a no-nonsense point-and-shoot design that lets you start snapping pics without having to know too much technical information. That way, you can figure out right away how you feel about the pastime and what the process of doing it may entail. Best of all, they're all affordable—you can add these cams to your cart for as low as P599, so you won't have to splurge on a fancy model right away.

ADVERTISEMENT - CONTINUE READING BELOW
Also read:
All You Need to Know About Film Photography
You can get these easy-to-use film cameras on Shopee and Lazada:
The Lula Club Dispofilm Camera (P949)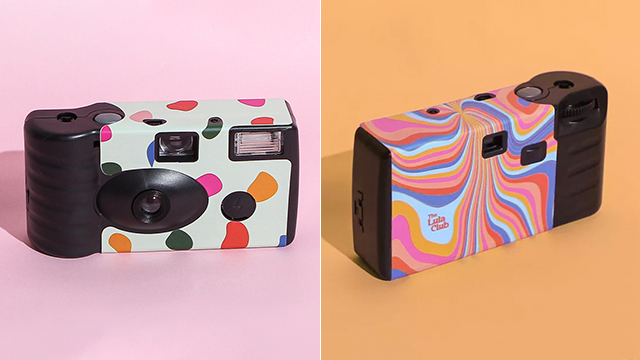 ADVERTISEMENT - CONTINUE READING BELOW
Local brand The Lula Club's Dispofilm Cameras might just be the prettiest disposable cams we've ever seen. You can get them in three designs and each model sports a colorful, vintage-inspired design—think psychedelic, '70s-era prints and maximalist color schemes. The easy-to-use device has all the basic features of a standard point-and-shoot with a view finder, film winder, shutter button, and flash. It houses 35 mm film that can take up to 27 shots. All you have to do is order the device, unpack it, and you're ready to start capturing new memories!
ADVERTISEMENT - CONTINUE READING BELOW
Available on Lazada.
Ben and Bart Disposable Film Camera (P990)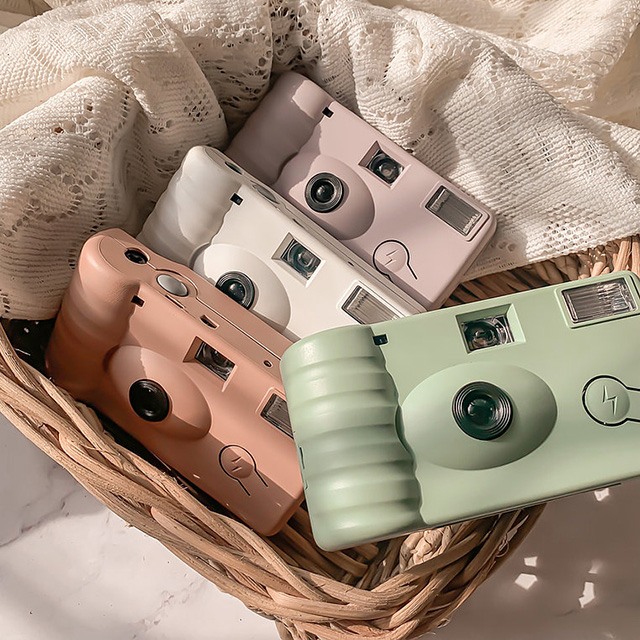 These gorgeous cameras from Ben and Bart are decked out in soft pastel colors, so they double as both an easy-to-use analog cam and a cool flatlay accessory. Each device makes use of basic point-and-shoot operation and has a 35mm film roll and batteries already pre-installed, so they're totally dummy-proof. They also have a built-in flash, so you can take cute pics even in bad lighting.
ADVERTISEMENT - CONTINUE READING BELOW
Available on Shopee and on Ben and Bart's website.
Ilford HP5 Plus Single-Use Camera (P599)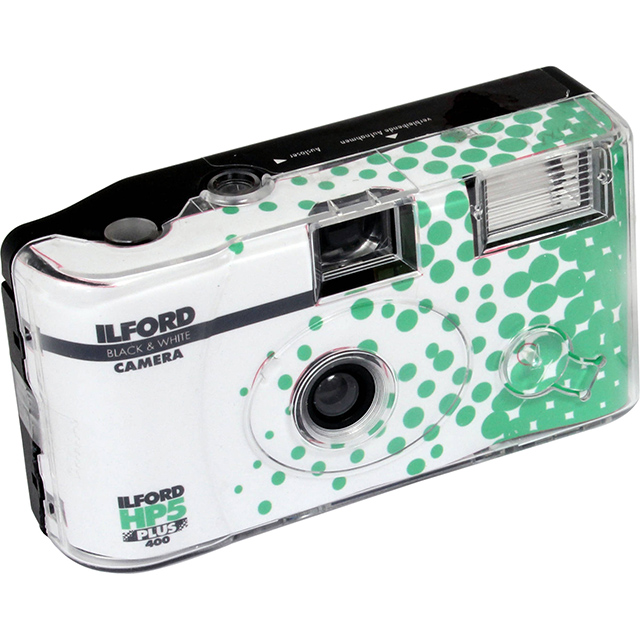 If you're already somewhat familiar with analog photography or basic disposable cameras, then the Ilford HP5 may be worth a try if you're looking to give your film photos a different look. The device is loaded with 35mm black and white film, which will give your snapshots a more dramatic and retro feel. The camera is equipped with 27 shots, so you'll have no problem documenting an entire event or special occasion in grainy, desaturated pics.
ADVERTISEMENT - CONTINUE READING BELOW
Available on Lazada.
Inferno Regazzi x Rollei Disposable Camera (P890)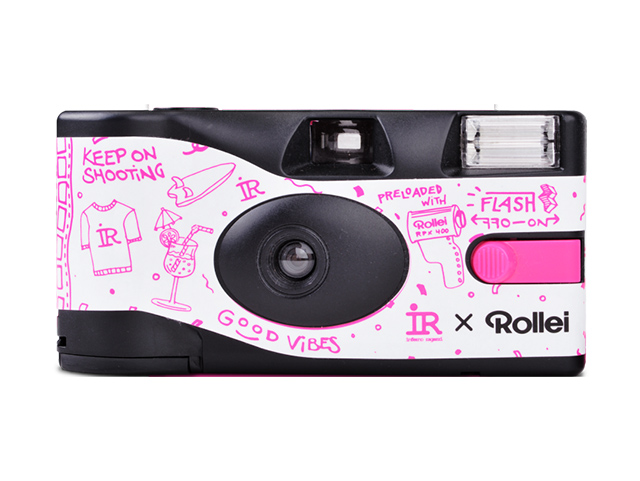 This cool camera is the brainchild of two photography brands: Inferno Ragazzi and Rollei. Both notable names in analog, they created a single-use point-and-shoot camera designed to capture sharp, high-contrast black and white pics with fine grain—perfect for capturing candid and energetic moments like intimate parties and nights out with friends.
ADVERTISEMENT - CONTINUE READING BELOW
Available on Lazada and on the Film Filk website.
Kodak M35 Film Camera (starts at P1,500)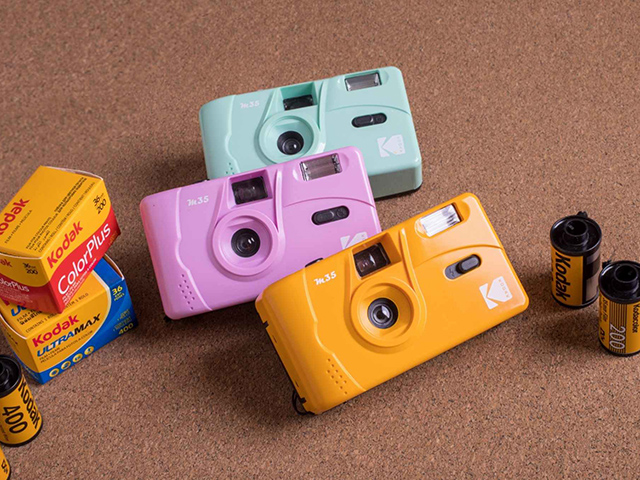 If you've already tried several disposable cameras, we recommend investing in a basic reusable point-and-shoot like the Kodak M35, which is a great option for beginners or folks who just don't want to bother with more complicated devices. It's a little pricier than most disposable cams, but it'll save you money down the line since you won't have to constantly buy new cameras. It has a fixed focus lens—so you won't have to set the focus yourself—as well as a built-in flash that you can switch on or off. Once you've finished your 35mm roll, just switch out the film and you can already start taking more pictures even while waiting for your last roll to be developed.
ADVERTISEMENT - CONTINUE READING BELOW
Available on Shopee.
Fujifilm Quicksnap (P779)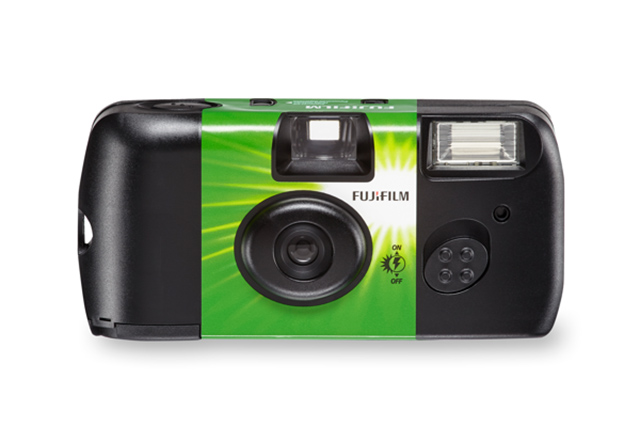 The Fujifilm Quicksnap is perhaps the most widely available disposable camera out there, so you can't go wrong with this no-fuss, tried-and-tested device. It's loaded with Fujicolor 400 35 mm film that promises that distinctly grainy, faded aesthetic (think '90s style film photos) with 27 snaps built in.
ADVERTISEMENT - CONTINUE READING BELOW
Available on Shopee.
Lomography Simple-Use Analog Camera (starts at P1,350)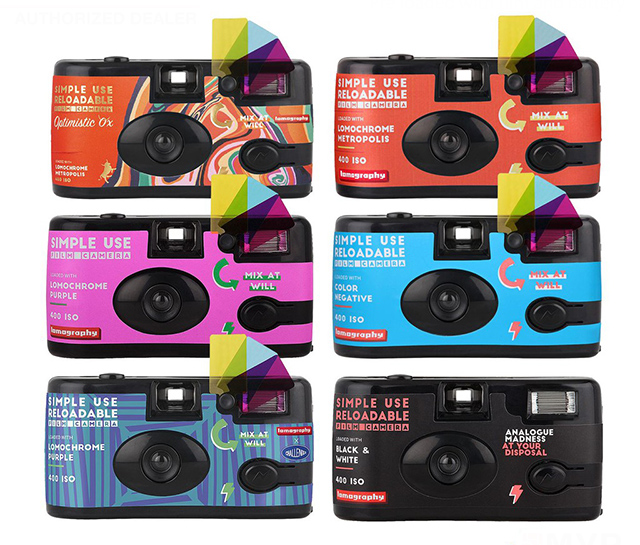 Step up your analog photography game with this Lomography camera. It's as easy to operate as any basic point-and-shoot, but comes with cool color filters that you can put over the flash to give your photos a more distinct look. You can choose from yellow, magenta, and cyan filters (or mix and match them), each of which will bathe your snapshots in a retro-looking flash of fluorescent light. Plus, the model is reusable, so you can try your hand at a variety of hues and photo techniques as many times as you like.
ADVERTISEMENT - CONTINUE READING BELOW
Available on Shopee.
MVP Camera Reusable Waterproof Film Camera (starts at P599)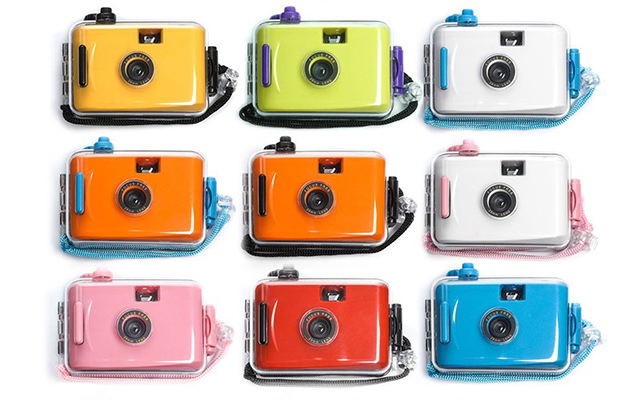 Take your film cam with you in the pool or to the beach with this nifty waterproof device from MVP Camera. It has an outer plastic shell that will protect the inner mechanisms from dents, dirt, and debris and let you take snapshots underwater. It's reusable and reloadable with 35 mm film—you'll want to pack it every time you go on a big out-of-town vacation!
ADVERTISEMENT - CONTINUE READING BELOW
Available on Shopee.
AgfaPhoto Analogue 35 mm Film Camera (P1,995)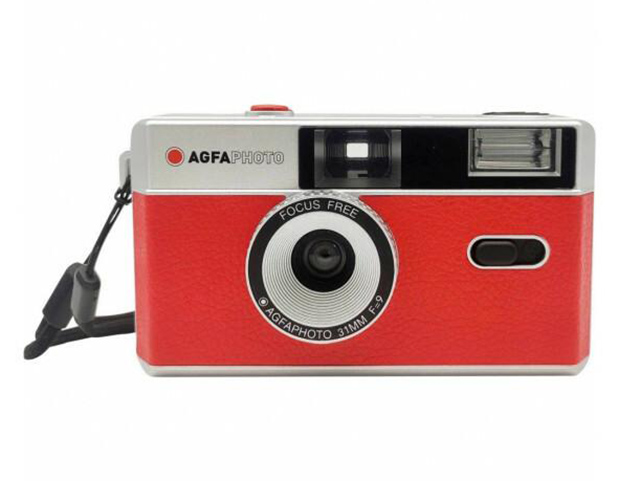 For those a little more familiar with the different types of film rolls available on the market, this reusable camera from AgfaPhoto will let you experiment with a variety thanks to its easy-to-use, reloadable design. It has a built-in flash and includes a handy carrying strap, so you can easily take photos in all kinds of settings.
ADVERTISEMENT - CONTINUE READING BELOW
Available on Lazada.
Yashica MF-1 35mm Reusable Analogue Film Camera (P2,599)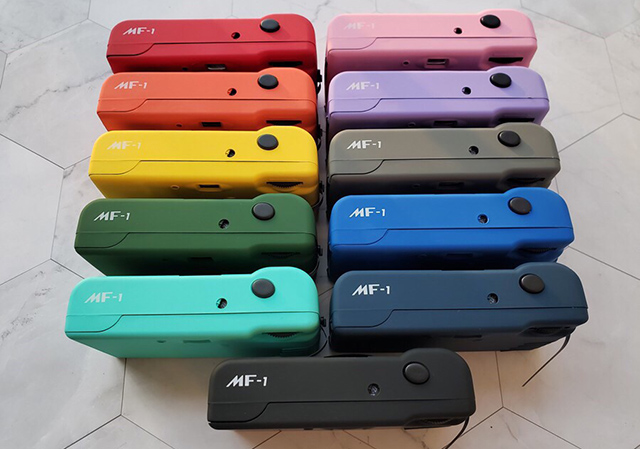 This cute analog cam from Yashica comes in a variety of vibrant colors like pink, turquoise, and yellow, so you can choose one that best suits your aesthetic. The device keeps film photography simple and casual with mechanisms that do all the work for you including a 31 mm lens with a wide field of view, a built-in flash, and an f/11 aperture that promises to keep your photos in focus. It's reusable, too, so you can reach for it any time you want to capture photos the old-fashioned way.
ADVERTISEMENT - CONTINUE READING BELOW
Available on Shopee.
READ MORE:
These Free Apps Will Give Your Photos A *Vintage* Disposable Camera Effect
This Reusable + Waterproof Film Camera Comes in the Cutest Colors
PSA: The New Instax Mini Is Modeled After the Classic Analog Camera
This *Super Cute* Digital Camera Costs Less Than P500
Hey, Spotters! Check us out on Viber to join our Community and subscribe to our Chatbot.
This story originally appeared on Spot.ph.
* Minor edits have been made by the Candymag.com editors.