Lifestyle
We Rounded up the Best School Supplies in Time for Back-To-School Shopping
Here's a guide to help you make school supplies shopping a lot easier!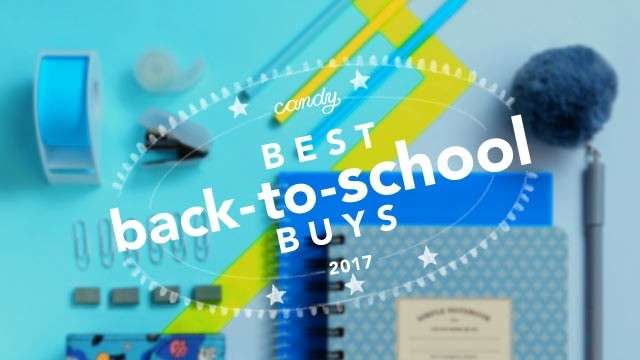 IMAGE Patrick Martires
For the school supplies-obsessed, we all know that going back to school is synonymous to school supplies shopping! To help you out with your decision making, we've rounded up the best of the best there is, with prices, design, functionality, and practicality considered. Enjoy!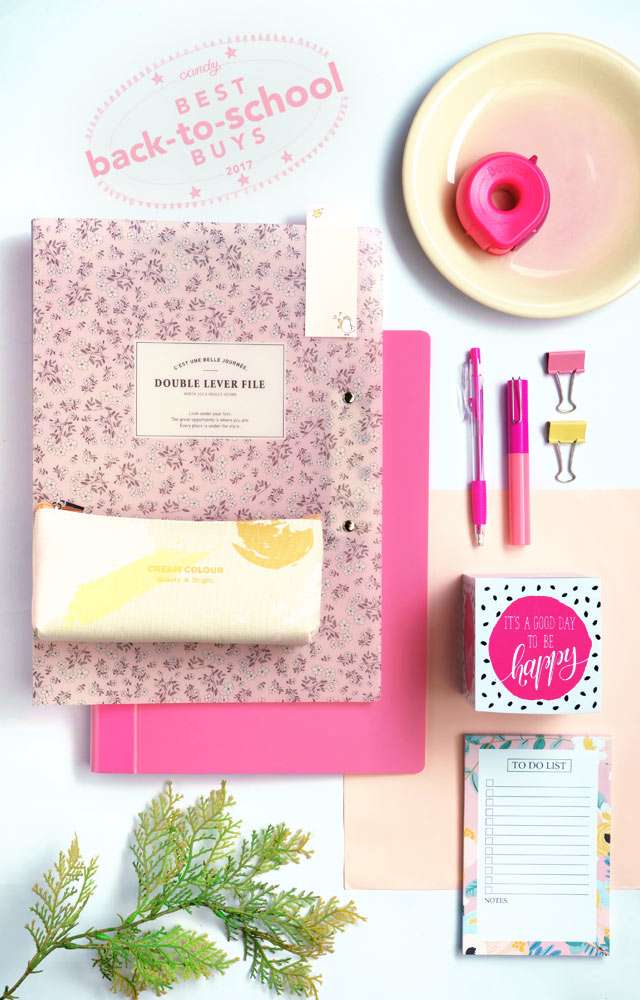 ADVERTISEMENT - CONTINUE READING BELOW
Best tape dispenser to carry around (because ang bigat kaya ng tape dispensers). Scotch, P105
This magic tape dispenser's handy especially for engineering or architecture students with plates to work on. Loop your lanyard in the hole to make sure you never leave home without it.
Best everyday pencil case for the girl everyone borrows pens from. SM Stationery, P149.75
This pencil case is affordable, stylish, and has enough room for all sorts of writing materials. The best thing about it is it's washable!
Best file case to organize your life. Artbox, P150
Aside from its pretty print, this file case has double levers for horizontal and vertical file placements. So cool!

Best clear book that's anything but boring. SM Stationery, P159.75
Minimalist design, not bulky, and gets the job done—this clear book is great for everyday use.
Best color ballpoint pen set to achieve your Studyblr goals. Daiso Japan, P88
ADVERTISEMENT - CONTINUE READING BELOW
Eight pens with different-colored inks for only P88 is quite a steal!
Best scissors for when you don't want the MRT guards to know you have one. National Book Store, P269
This pair of scissors that looks like a ballpen is perfect for students who commute to school via the train where scissors and other sharp objects aren't allowed.
Best foldback clips for keeping your notes (and your life) together. P22, National Book Store
These nifty clips are helpful in organizing your readings. It doesn't hurt that they come in pretty pastel colors and are so affordable, too!
Best paper cube for endless note-taking and giving. SM Stationery, P100
Its use may be for random notes or reminders to self, but this one can double as desk decor because of its lovely print.
Best weekly planner set for the student who makes plans for everything. Talk About Prints, P300
This set comes in threes—a pad each for daily planning, to-do list, and notes.
ADVERTISEMENT - CONTINUE READING BELOW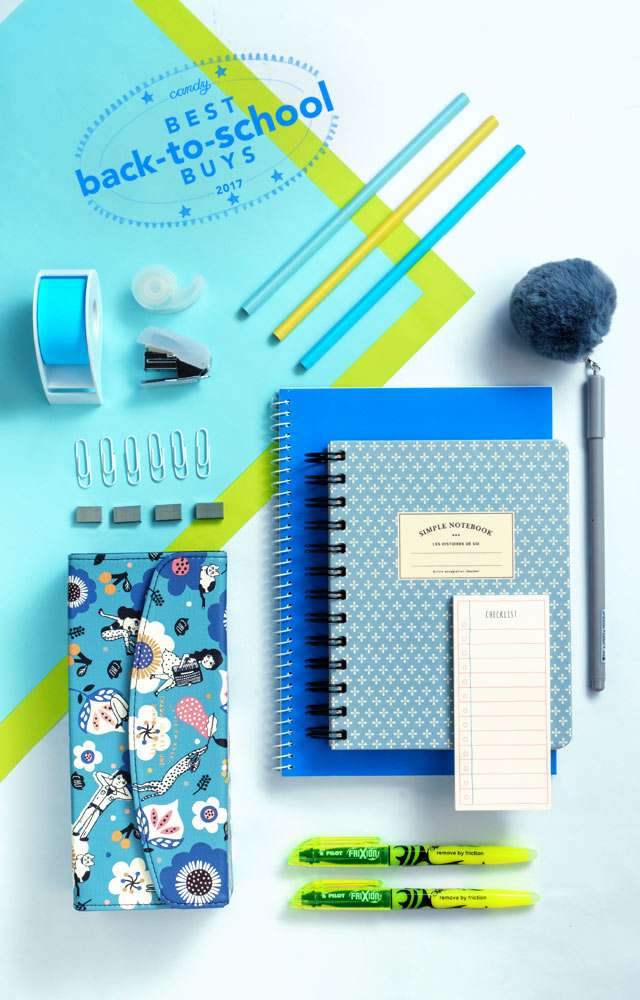 Best full adhesive roll for students who have trust issues with not-so-sticky sticky notes. P221, Post-it
Think sticky note but in scotch tape form. It has a dispenser, too! #Winning
Best mini office set for students on the go. P88, Daiso Japan
For only P88, this emergency school kit is quite a steal. It comes in a tiny case filled with a stapler, scotch tape with dispenser, paper clips, and staple wires.
ADVERTISEMENT - CONTINUE READING BELOW
Best pencils for the pawisin ang kamay. P88, Daiso Japan
Aside from its pretty colors and value for money (it comes in a set of 10), what makes this a winner is its shape. It is triangular so the user has a better grip on it.
Best pen for the always ~*extra*~ student. P99, SM Stationery
It is hard to decide on the best pen as there are a lot, but considering its price, form, and the way it works on paper, this one's quite a winner.
Best erasable highlighter for when you change your mind about highlighting an entire page, lol. P36.25, Pilot
Highlighters that can be erased? Yes, please!
Best hard pencil case that's just as hardworking as you are. P450, Artbox
Not all hard pencil cases come in nice designs like this one. It's a bit pricey, but the roominess and quality make up for it.
Best sticky note checklist because you have a list for everything. P45, Artbox
ADVERTISEMENT - CONTINUE READING BELOW
Sticky notes come in many forms and designs, but we're drawn to this one because of its checklist form.
Best hardbound notebook for hardcore notetaking. P280, Artbox
Choosing the best hardbound notebook was quite a challenge, but the size, cover design, paper, and thickness considered, this won our hearts.
Best ruled notebook to help you rule in school. P58, Corona
Perfect for everyday use and quite affordable, too, this notebook got our seal of approval.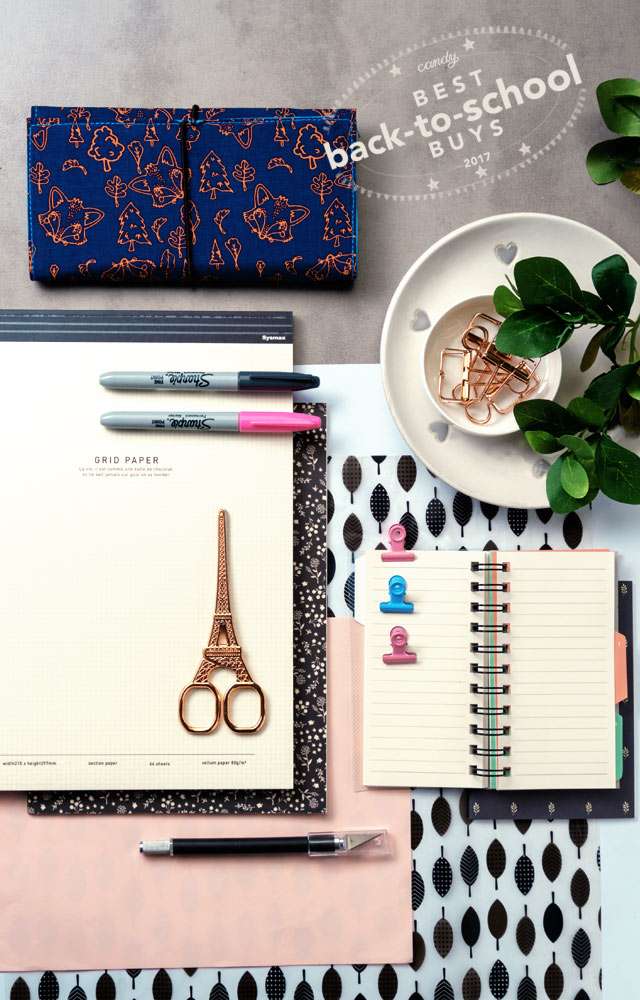 ADVERTISEMENT - CONTINUE READING BELOW
Best foldable pencil case because sinong mag-aadjust? P195, Fab Manila
What's great about a foldable pencil case is it can easily adjust to whatever space that's left in your bag. This one can easily expand and shrink depending on its contents, too.
Best permanent markers for making permanent mistakes, lol. P249.75, Sharpie
Why settle for just the primary colors when you can have permanent markers in unique hues? It writes pretty well on paper, cardboard, and even plastic, too!
Best crafting scissors to "inspire" creativity. P275, Nini & Lala
Not all scissors come in designs like this one that's both pretty and functional!
Best grid notebook for students who love to doodle instead of taking down notes. P240, Artbox
Grid notebooks used to be known as Math notebooks only, but that isn't the case anymore. It's preferred by many, not just for writing numbers, but words and doodles, too. This wide one has space for all of those!
ADVERTISEMENT - CONTINUE READING BELOW
Best design knife for making art projects that are always ~*extra*~. P88, Daiso Japan
Prices for design knives are usually steep. This one's quite cheap and does its job just as well.
Best mini bull clips because one can't have too many of these . P51, National Book Store
These tiny clips that come in a set of six have so many uses other than holding together your papers. A steal for only P51 for a set of six! 
Best notebook for the tamad magdala ng gamit. P170, Artbox
If you're not one to bring a lot of stuff to school, this mini notebook's your best bet. It can fit up to three subject's worth of notes as it's divided into three sections. It's tiny, but has nice quality!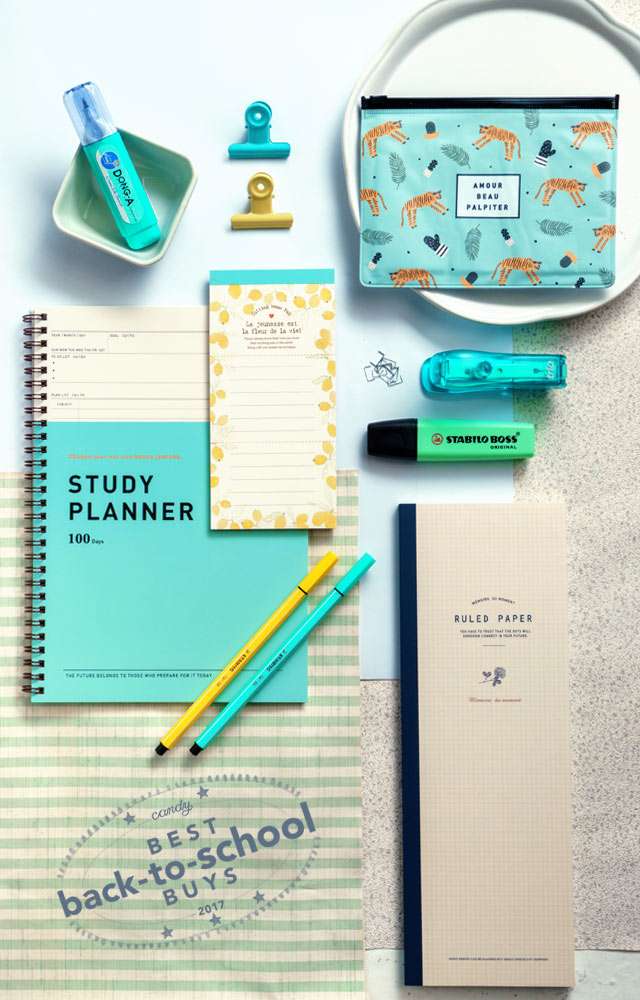 ADVERTISEMENT - CONTINUE READING BELOW
Best correction pen because mistakes are inevitable. P47.75, Dong-A
This correction pen wins our vote because it's easy to use and effective in concealing mistakes on paper.
Best bull clips for just keeping everything together. P42, National Book Store
A set of four bull clips in pastel colors for only P42 is quite a steal!
Best case for random school papers. P100, Artbox
No matter how we try to organize our stuff, there are papers from school that just don't fit into one category. That's what this case is for. It helps that the design of this slider zip case is pretty neat, too!
Best stapler that looks great on flat lays, too. P64.75, KW Trio
Aside from its function, this stapler gets plus points for being handy, lightweight, and tiny enough to fit into your supplies kit.
Best pastel highlighter that'll make you want to highlight the entire page. P34.75, Stabilo
ADVERTISEMENT - CONTINUE READING BELOW
What's better than a highlighter? A pastel-colored one, of course!
Best notebook for making endless lists. P120, Artbox
Great for making lists or outlining your lessons when studying. Another unique find that we absolutely like!
Best pastel pen set for your pen collection making your notes are Instagram-worthy. P307.75, Stabilo
These pastel-colored pens that come in eight different hues are all you need to add color to your notes and projects.
Best ~*extra*~ alternative for index cards as study cards. P35, Artbox
This memo pad can be divided into three parts, a perfect and much cheaper alternative to using index cards when studying.
Best study planner for the girl who's so busy, she has to plan her study time. P120, Artbox
There aren't a lot of notebooks that allow you to plan your study time in detail (subject, time, topic, etc.) so this one's a winner in our book!
Did your favorites make it to the list?
ADVERTISEMENT - CONTINUE READING BELOW
How much should we rely on them to capture our personalities?
Guys, it wouldn't hurt to add a twist to your go-to look!
Shop with an advocacy in mind!
Is IF advisable for a college student's busy lifestyle?
"Planado na, booked na ang trips."
Share your routines, too!
The next Miss Universe Philippines is said to receive the biggest cash prize in the history of Philippine pageantry.
While there is still a long way to go, it's become so much easier to find like-minded people who share the same cause.
It's a game for those who love to play around and break the rules.
Truth is, you don't need to spend a lot to achieve the feed of your dreams or build your portfolio.
Now's your chance to give back.