No sugarcoating needed here: Social media can feel like a blackhole. While it's true that it can be wielded for true connections and inspiration, the internet sphere is also saturated with triggering content. Truth be told, pressing a stop button on doomscrolling will be good for your mental health.
But among the pages of apps that lure you to the trap of scrolling on endlessly, there are that attempts to take the good in social media while laying low from its toxic side. Case in point: Gen Z's latest "honest" social media app, BeReal.
What is BeReal?
Launched by French founder Alexis Barreyat in late 2019, BeReal's "not another social network" concept is simple: Every day at a different time, users capture a photo within a given two-minute timeframe. The app captures two photos with the front and back camera, which they can share with their connections as a glimpse of their in-the-moment "real life." So no editing and filters allowed!
ADVERTISEMENT - CONTINUE READING BELOW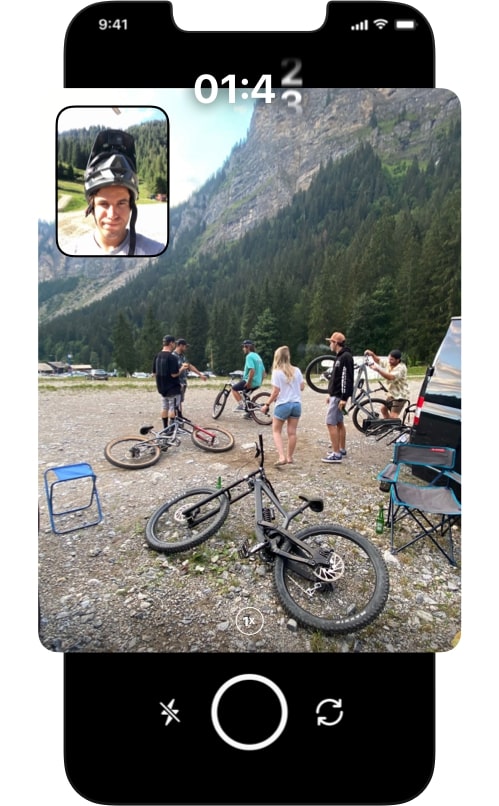 PHOTO BY BEREAL
To steer away from excessive screentime, users are only allowed to post once a day during the window they're given. And unlike other apps, there are no likes and follower counts, and in the app's words, it won't "make you famous." The anti-social media approach has resulted in the app to climb up the charts, with downloads up to315 percentthis year. Currently, BeReal now has a spot in App Store Philippines' Top 15 charts for social media!
How does BeReal work?
After its installed and set up, users will receive a notification at a random time each day, which states "Time to BeReal." Upon clicking it, they'll be prompted to take a photo from the front and back and camera of what they're currently doing during the two minutes they're allotted. Once they've posted on time, users will be able to see their friends' entries and the app's Discovery section. If, however, the user doesn't make the deadline, then they won't be granted access.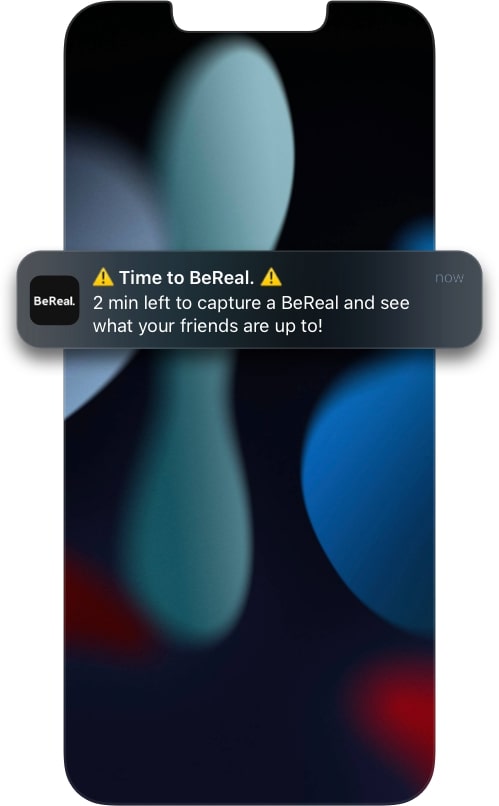 ADVERTISEMENT - CONTINUE READING BELOW
PHOTO BY BEREAL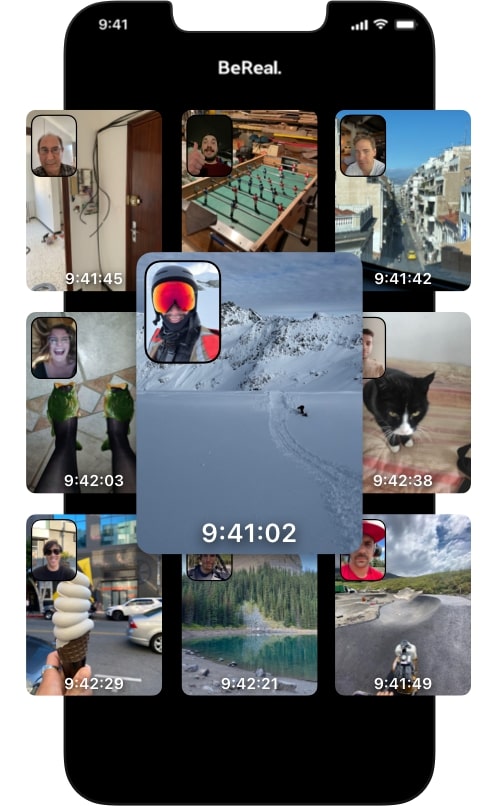 PHOTO BY BEREAL
While there aren't any filters or editing capacities in the app, retaking photos is actually allowed. But, there's a catch: BeReal will disclose how many times a user retook them. Once a photo is posted, users can still delete, but the option is only allowed once a day.
ADVERTISEMENT - CONTINUE READING BELOW
What are the features in BeReal?
While there are significant differences compared to more traditional social media apps, BeReal also has some similar features, but in a different spin. This includes the Discovery section, (which, as mentioned before, is only accessible when a user posts an entry) Memories, (a user's BeReal archive) and Comments (friends can leave messages on each other's posts). There aren't "likes" in the usual sense, but "RealMojis," which are selfies of friends that mimick an emoji reaction. And like their posts, these photos can't be edited, either.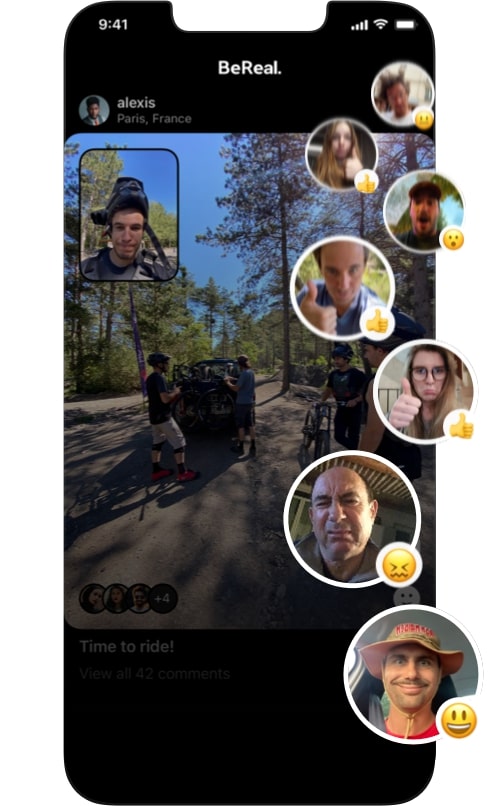 ADVERTISEMENT - CONTINUE READING BELOW
PHOTO BY BEREAL
BeReal states that it "doesn't care if you have millions of followers or if you're verified" and doesn't disclose follower count. Aside from those, the app offers challenges on certain days and contains a "Map" feature, where friends can spot where they are in the world when they post their photo.
Where can you download BeReal?
BeReal can be installed on the iPhone and iPod touch with iOS 14.0 or later, downloadable through the Apple App Store. Android users, on the other hand, can download it through the Google Play store.
This story originally appeared on Preview.ph.
* Minor edits have been made by the Candymag.com editors.