Not to deny, one of the biggest things to come out of the pandemic is TikTok, where we spent countless minutes (even hours) scrolling and looking at short-form videos of various genres and topics under the sun. It also birthed the popularity of numerous content creators, who seem to have found their groove in the Gen Z-dominated platform.
But it turns out the app isn't really for everyone, and content creator Bella Racelis is proof. In an interview at the Skypodcast by Kryz Uy and Slater Young, the 20-year-old vlogger revealed that while she *did* try venturing into TikTok, she'd rather stick to ~watching~ than creating content. She shared, "At the start of quarantine, I made TikTok videos, like consistent talaga 'ko mag-upload. Di ako dancer pero I tried. Pero eventually, I stopped. Parang nag-viview na lang ako."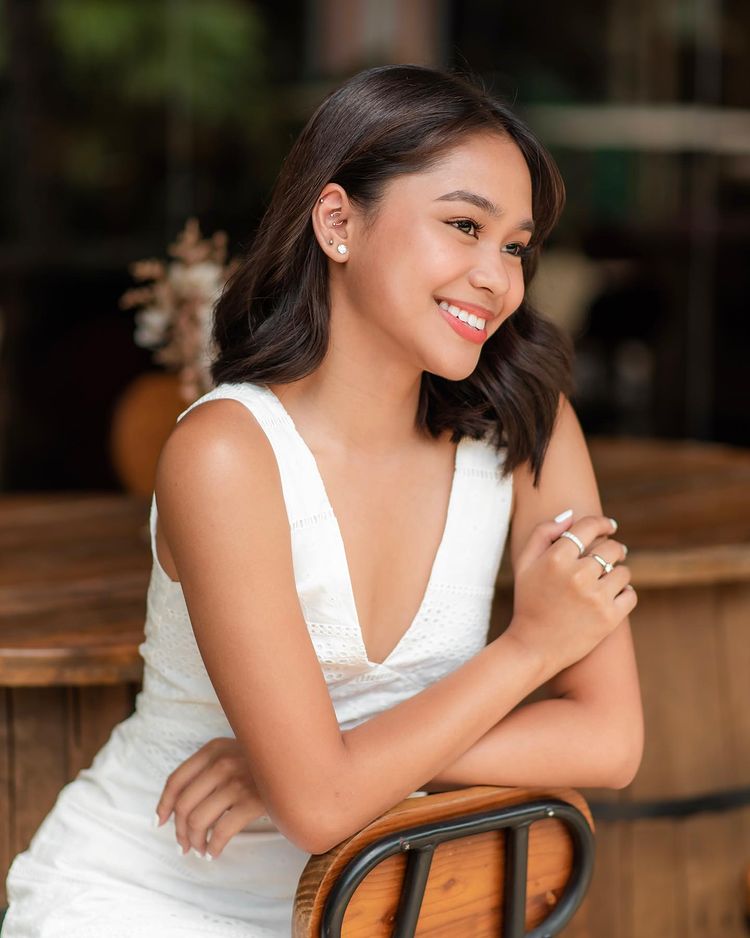 ADVERTISEMENT - CONTINUE READING BELOW
ADVERTISEMENT - CONTINUE READING BELOW
She believes that TikTok requires a different skillset and character, which, BTW, perfectly suits her rumored boyfriend Joshua Garcia, a breakout star on the app. "Kasi it's not my personality as well. Kasi yung mga creator sa tiktok, they're very witty, they're very funny, and magaling sila mag-dance, and that's not me. I'm very shy. So, Youtube na lang!"
Bella has more than 1 million subscribers on YouTube, where she's consistently dishing out new content weekly since she started seven years ago. "So ako kasi may pagka-workaholic ako, so I want talaga every week, may bagong video ako. Or soemtimes twice a week if I have time. Kasi I've tried a lot of contents, like before I tried to interview mga artista, I called it a quick Q and A segment. I also made family vlogs, sibling vlogs, mga hauls and all that."
But her journey into growing her follower base on the video app isn't rosy at all. In fact, it took her five long years to reach 1 million subscribers! "It's not really an overnight sensation. Lalo na ngayon, when they start a channel, ang bilis maka-one million. Pero for me, it took five years to get one million. So hard work lang talaga. It's really about consistency," she said.
ADVERTISEMENT - CONTINUE READING BELOW