Looking for a place where you and your barkada can hang out this long weekend? Why not drive along White Plains and slip into the quaint Harina Artisan Bakery Cafe? You won't miss its pretty red door and the smell of freshly-baked bread wafting through it.
The pretty interiors and quirky details (your iced tea served in a mason jar? Instagram that drink!) make for a cozy retreat for those who want to have a hearty meal in between good conversation. And with an all-day breakfast menu, you'll definitely have something yummy to talk about!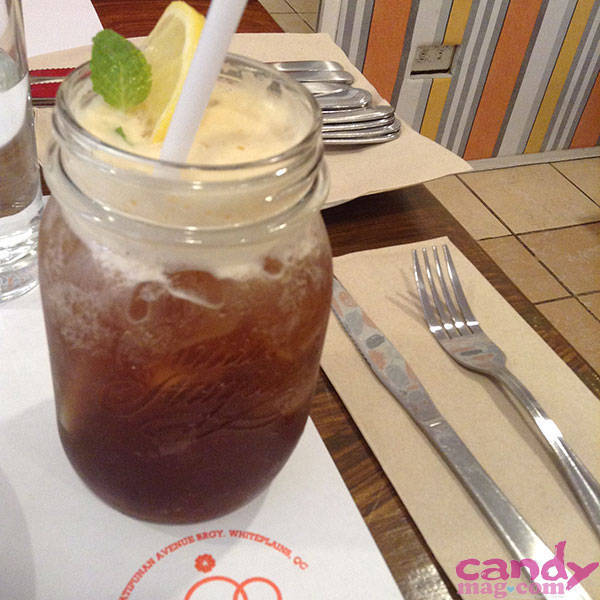 ADVERTISEMENT - CONTINUE READING BELOW
They've got pasta on the menu, but the star of this cafe is the bread. And with the long list of choices, you won't run of sandwiches to try every time you come back! Start off with an order of Monsees Blooming Bread (pull-apart bread oozing with delicious cheese) dipped in balsamic vinegar and extra virgin olive oil. In between dishes, we couldn't stop coming back to it to sneak in bites. Check out some of the things you can sample at Harina.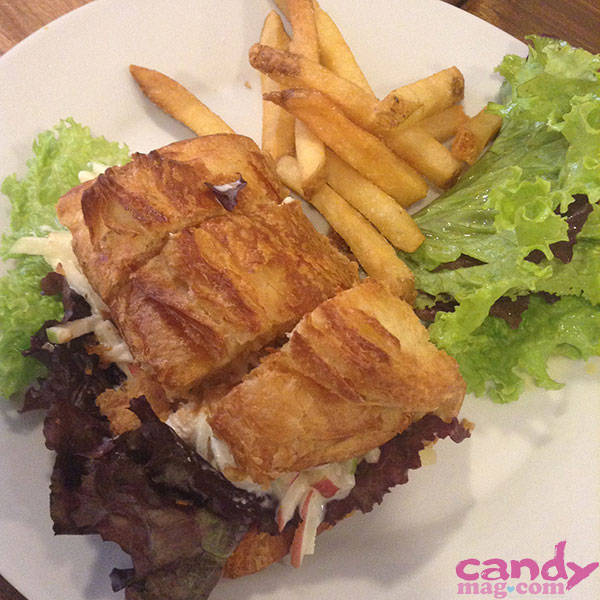 Waldorf Salad Sandwich
ADVERTISEMENT - CONTINUE READING BELOW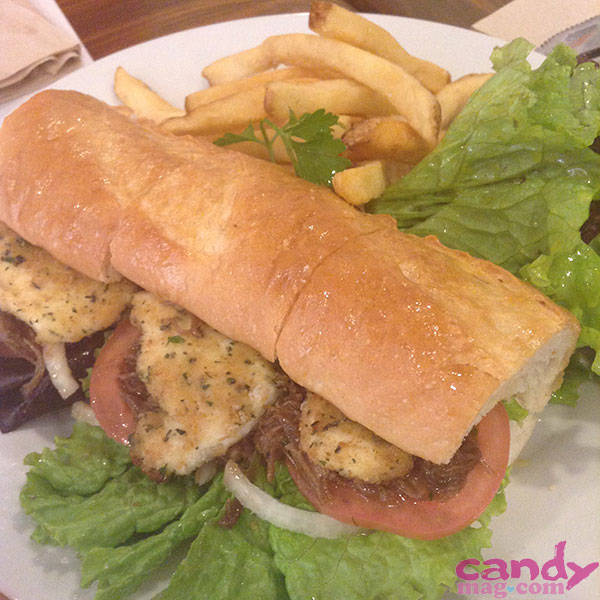 Adobo Pulled Pork Sandwich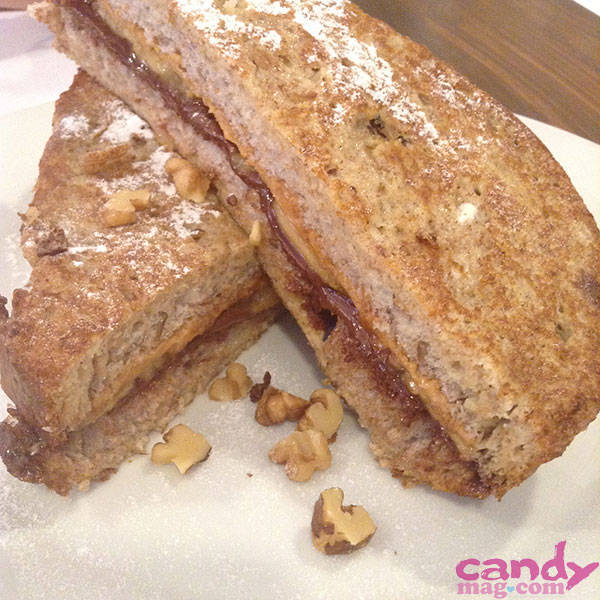 PBB and Chocolate Stuffed French Toast
ADVERTISEMENT - CONTINUE READING BELOW
On your way out, don't forget to grab a bag or two of their bread stick (garlic or cheese) and the yummiest Spanish bread we've had in a while!
Harina Artisan Bakery Cafe is located at 118 Katipunan Avenue, White Plains, Quezon City and is open daily from 6am to 9pm.