If you happen to be in Baguio City during the coldest months of the year, you should add cafe hopping to your plans! You'll find many coffee places with a cozy ambiance within the city, and some are considered hidden gems. For a more worthwhile stay, we've made a list of comfy coffee spots to chill at when you're in the City of Pines.
Ahead, 10 cozy cafe-restos we recommend visiting when you're in Baguio City:
1. Foam Coffee
Location: Upper G/F Travelite Hotel, Shuntug St., Baguio City
This spacious coffee shop unsurprisingly makes for a crowd favorite with its top-tier coffee and stunning interiors. We recommend you get Foam Coffee's signature latte (yes, it has foam) as you take in its cozy vibe. If you aren't a coffee drinker, don't fret! They also offer non-caffeinated beverages sold at a reasonable price. You can try their premium donuts, fresh from Glazed Artisan Donuts, to go with your drink.
2. Seollem Cafe
Location: 74 Del Nacia Apts, Camp 7 Kennon Road, Baguio City
ICYDK: Seollem Cafe isn't actually Korean-inspired because it's as authentic as it gets! You can dine inside the shop and admire its distinctly ~minimalist~ Korean aesthetic or enjoy your food outside, which has an equally lovely view. As expected, Korean dishes are on their menu; they also offer fried chicken in different flavors ranging from P330 to P370. For drinks, their bestsellers include Misutgaru Tea Latte and Black Sesame Latte.
ADVERTISEMENT - CONTINUE READING BELOW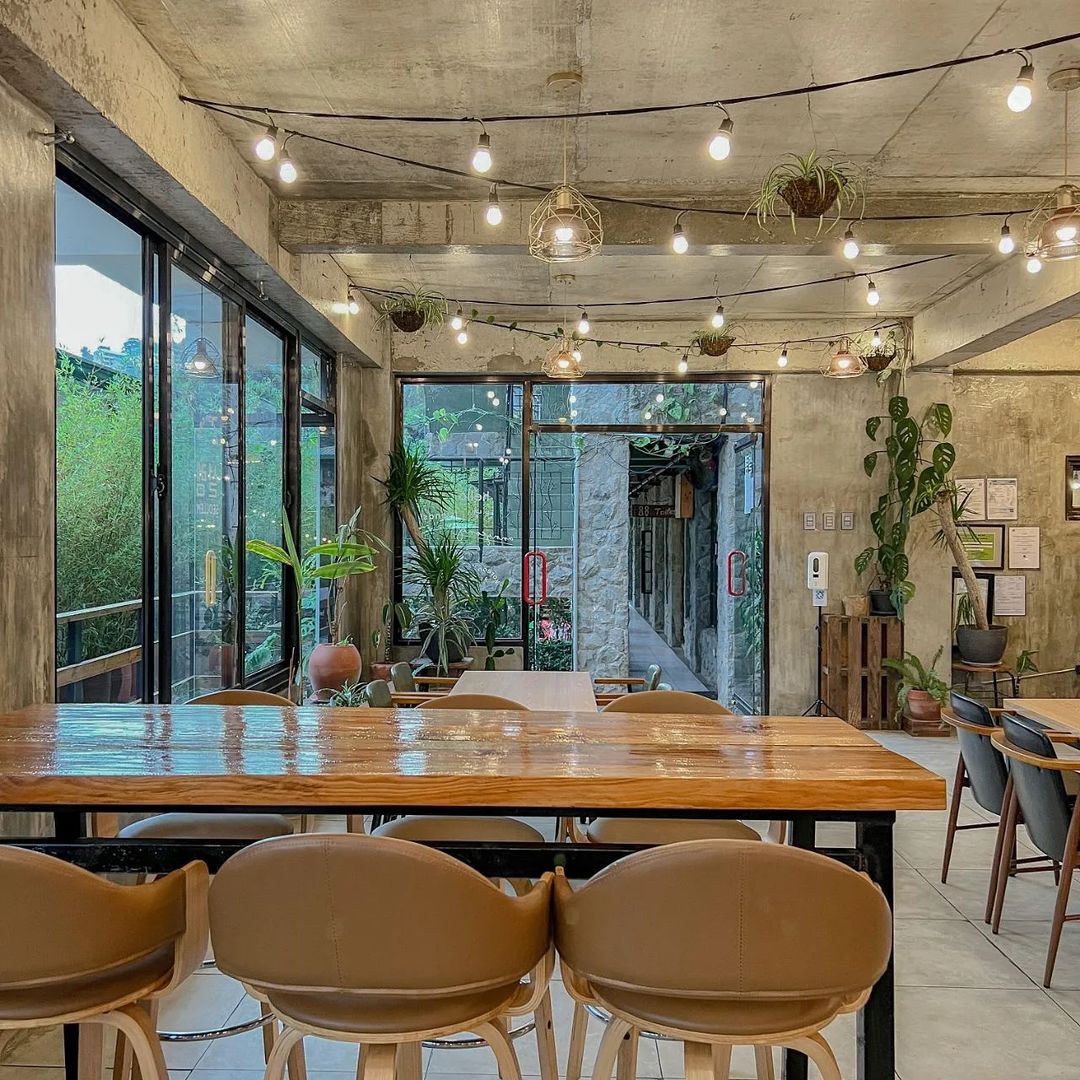 3. Cafe Leche
Location: 217 Bonifacio Residences, Upper Bonifacio Street, Baguio City
If you're looking for an Instagrammable cafe with neat interiors, visit Cafe Leche! Bonus: its conducive environment makes it perfect for working. While they have fair and affordable coffee options, we think you might like their hearty meals best! Their menu consists of french and ricotta toast, pasta, sandwiches, and pizzas. You can try their tasty Truffle Mushroom Bacon pizza for P380.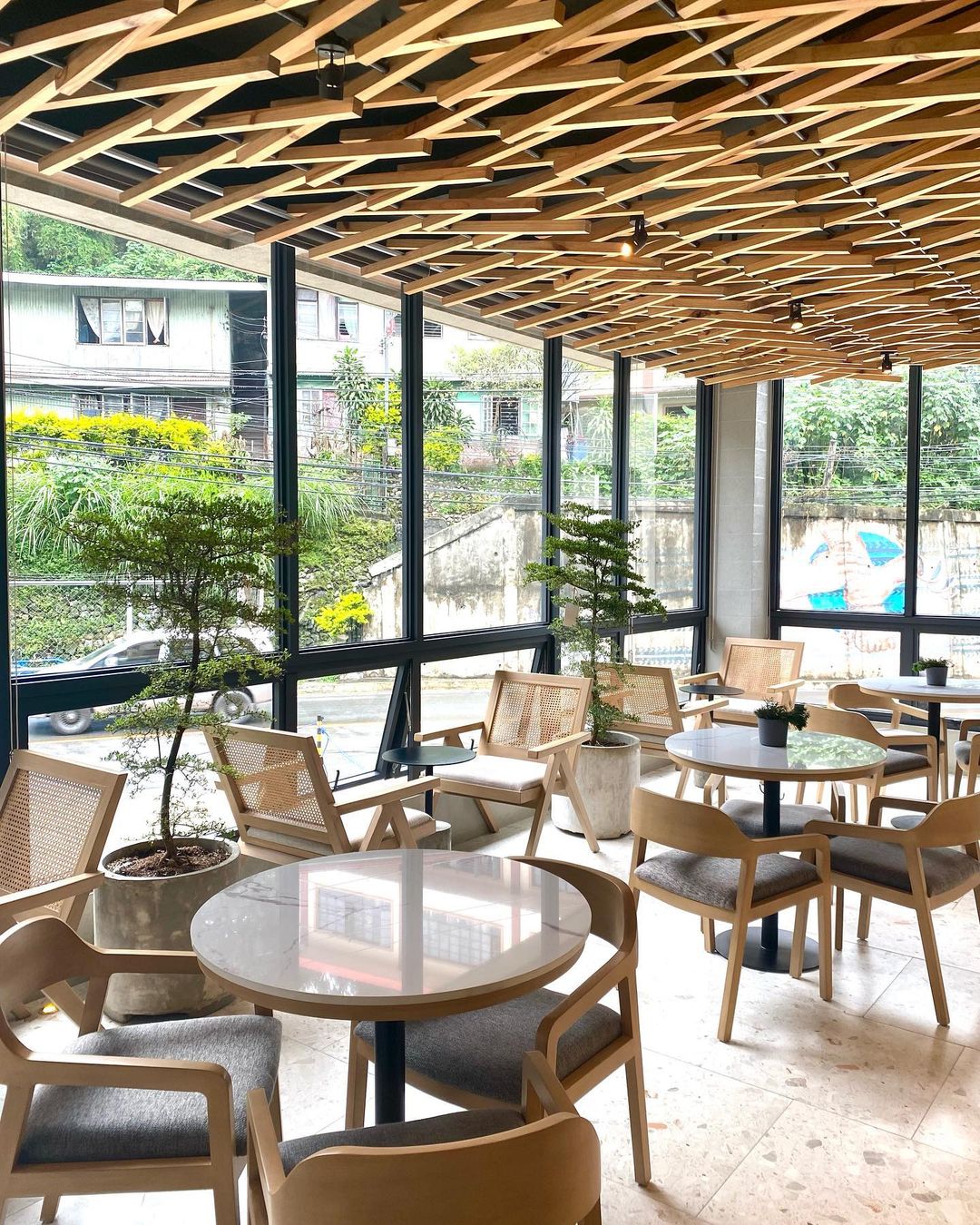 4. Marauder's Brew Cafe
Location: 47 Montinola Subd., Kisad Road, Baguio City
As the name suggests, Marauder's Brew Cafe is a Hogwarts-themed coffee place, the first of its kind in the city. A compact and cozy cafe, you'll adore their *magical* interiors reminiscent of the Gryffindor common room, complete with a mini library and some board games for you and your friends to enjoy! Don't miss out on their classic Butter Brew drink, their version of Butterbeer, as well as their delicious food like lasagna and sliders.
ADVERTISEMENT - CONTINUE READING BELOW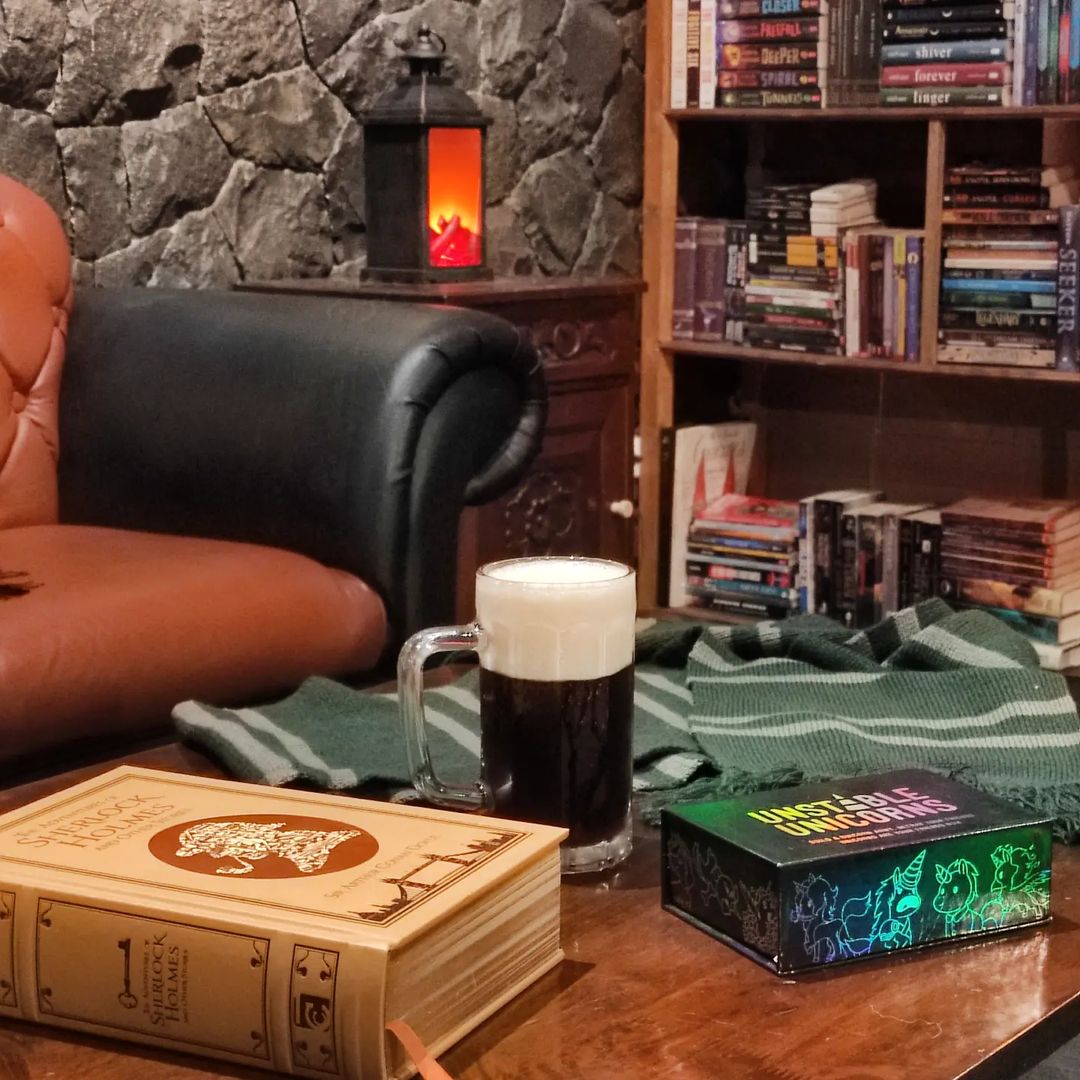 5. Mystery Cafe
Location: Along J. Felipe St. Lualhati, Baguio City
Another fantasy-themed cafe on the list is Mystery Cafe. ICYDK: the only way to get to the mysterious place's exact address is through booking! Walk-ins are not allowed, so keep that in mind when you visit. Like in a role-playing game, you'll meet Filipino mythical ~creatures~ in the gimmicky cafe and complete exciting quests to earn reward points. For P750, you'll have a full-course meal (which is also a mystery, BTW) and a worthwhile experience.
ADVERTISEMENT - CONTINUE READING BELOW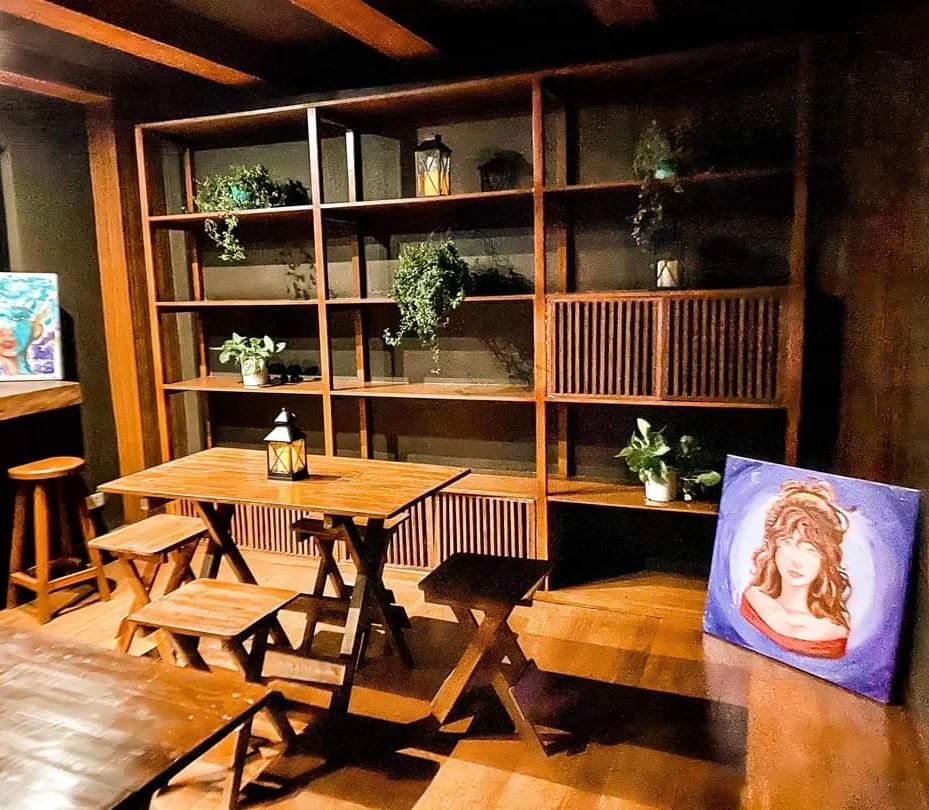 6. Rockyard Cafe
Location: 0892 Adiwang Road Purok 6, Dontogan 2600, Baguio City
If you need a breather from bustling cafes, wander out of the City Proper and head to Rockyard Cafe. You'll get to unwind when you have coffee in their kubos while overlooking the city's breathtaking mountains. As expected, their coffee and food are just as good! They have an array of coffee and non-caffeinated drinks that range from P80 to P130 and yummy main courses like grilled liempo and chicken cordon bleu.
ADVERTISEMENT - CONTINUE READING BELOW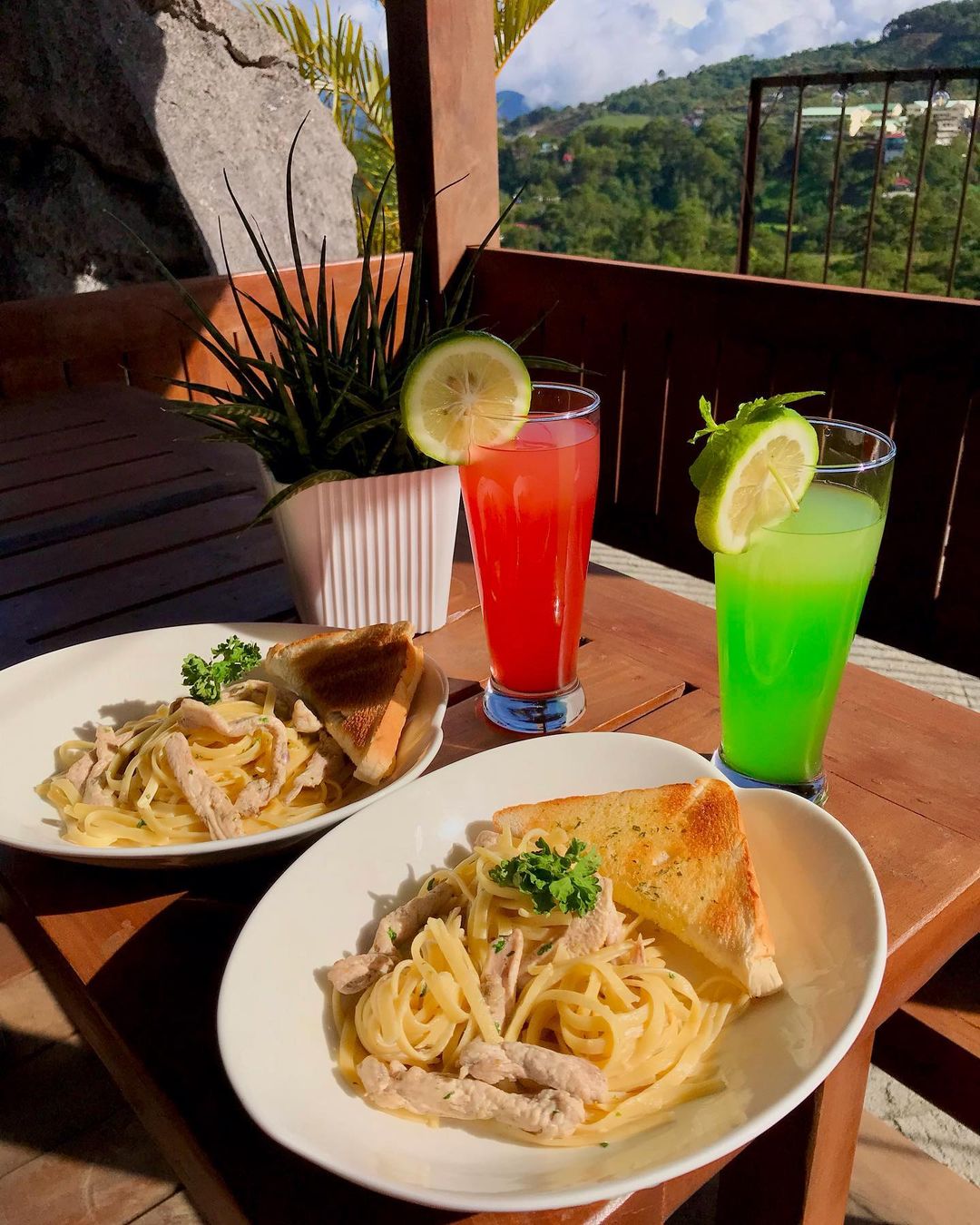 7. Hatch Coffee
Location: 135 Easter Road cor. Road 1 Manzanillo, Baguio City

Hatch is a quaint cafe and the *best* place where you can enjoy coffee while communing with nature. You can dine in or out of the shop, and both have a lovely ambiance. A popular food on their menu is the Easter Sandwich, named after the cafe's street. It has more unique flavors than your usual clubhouse sandwich. For quenchers, try their signature drink Hatchata, which is their creative take on the classic horchata.
ADVERTISEMENT - CONTINUE READING BELOW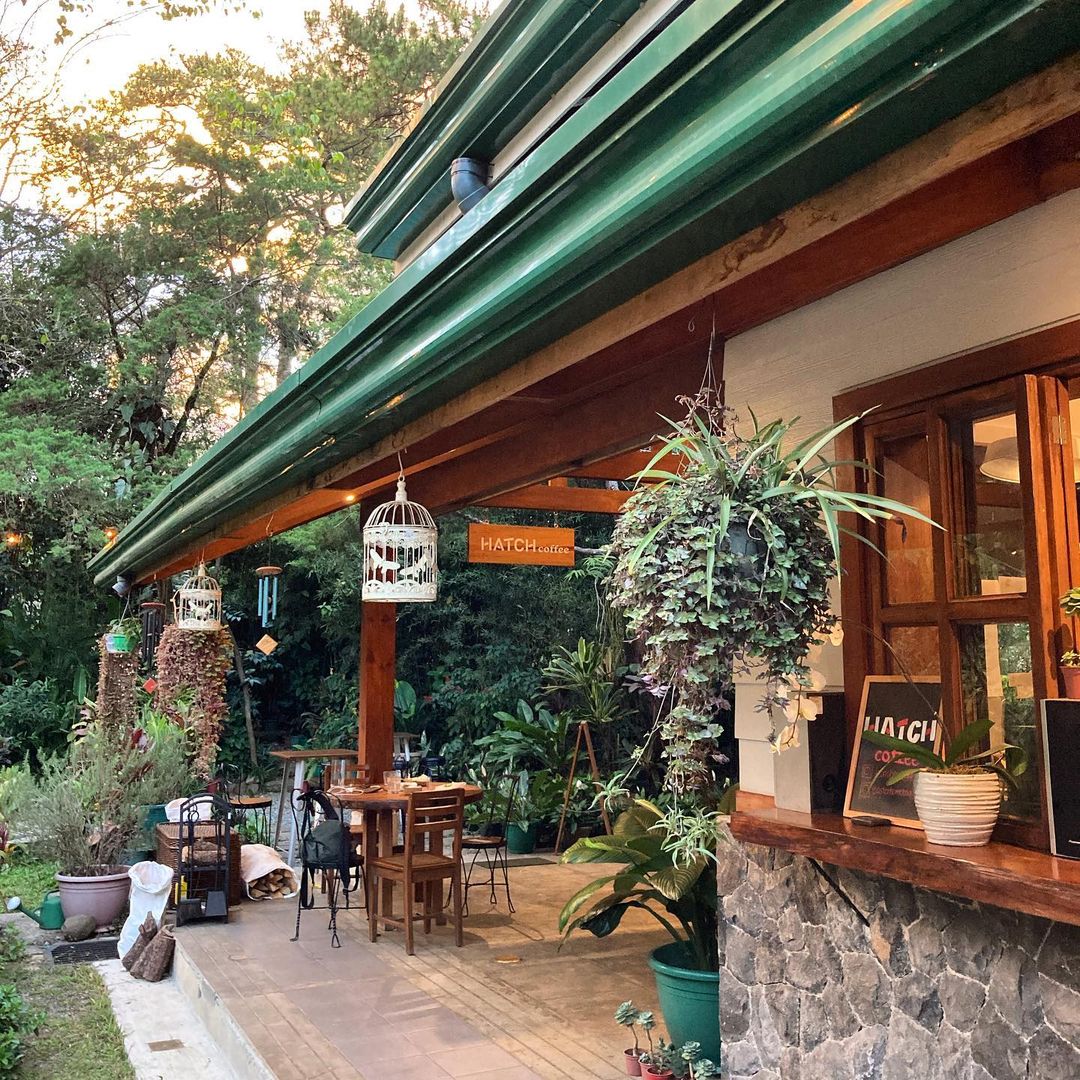 8. The Coffee Library
Location: Address: G/F Rex Hall Student Residences, Upper Bonifacio St. cor. Gen. Luna, Baguio
The Coffee Library specializes in authentic Italian and Vietnamese coffee, which makes it a standout! It has Instagrammable wooden interiors that radiate ~cozy~ vibes. If you're into sweet coffee, go for their Cà Phê S?a, a milky coffee that you can order either hot or cold. You can also try their Vietnamese dishes to pair with your drink. The best part is that their coffee tastes like the real deal, but the prices don't break the bank.
ADVERTISEMENT - CONTINUE READING BELOW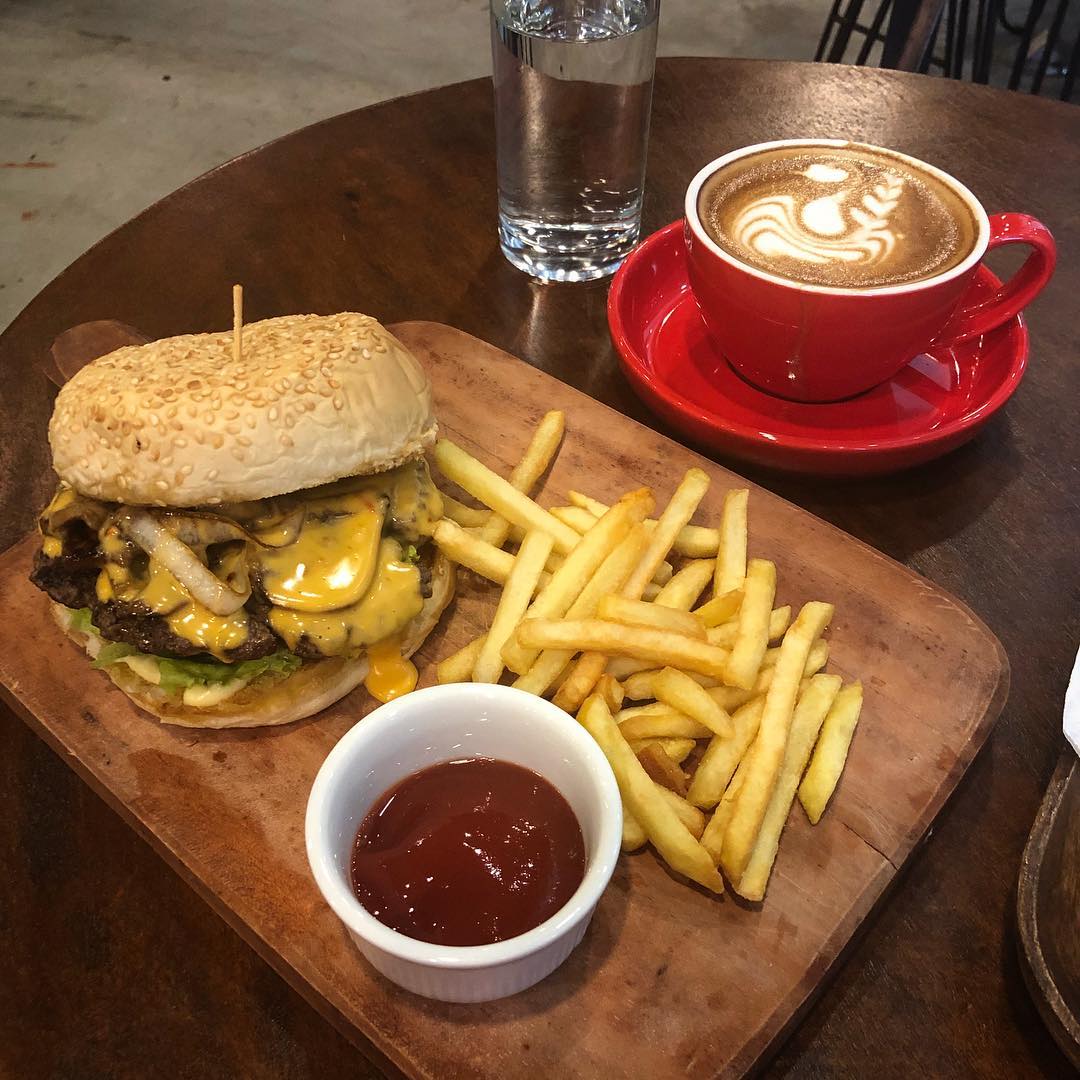 9. Coffee & Pine
Location: Lower Ground, North Terrace, SM City Baguio
Although Coffee & Pine isn't quite a standalone cafe, it's still the go-to for most people visiting the mall. The coffee shop achieves bright natural lighting thanks to its floor-to-ceiling windows. It also has all-white interiors with green accents, creating a clean, natural aesthetic! But the cafe isn't all about aesthetics. Their coffee, which ranges from P155 to P195, is a winner! Their salads and pasta are satisfying too.
ADVERTISEMENT - CONTINUE READING BELOW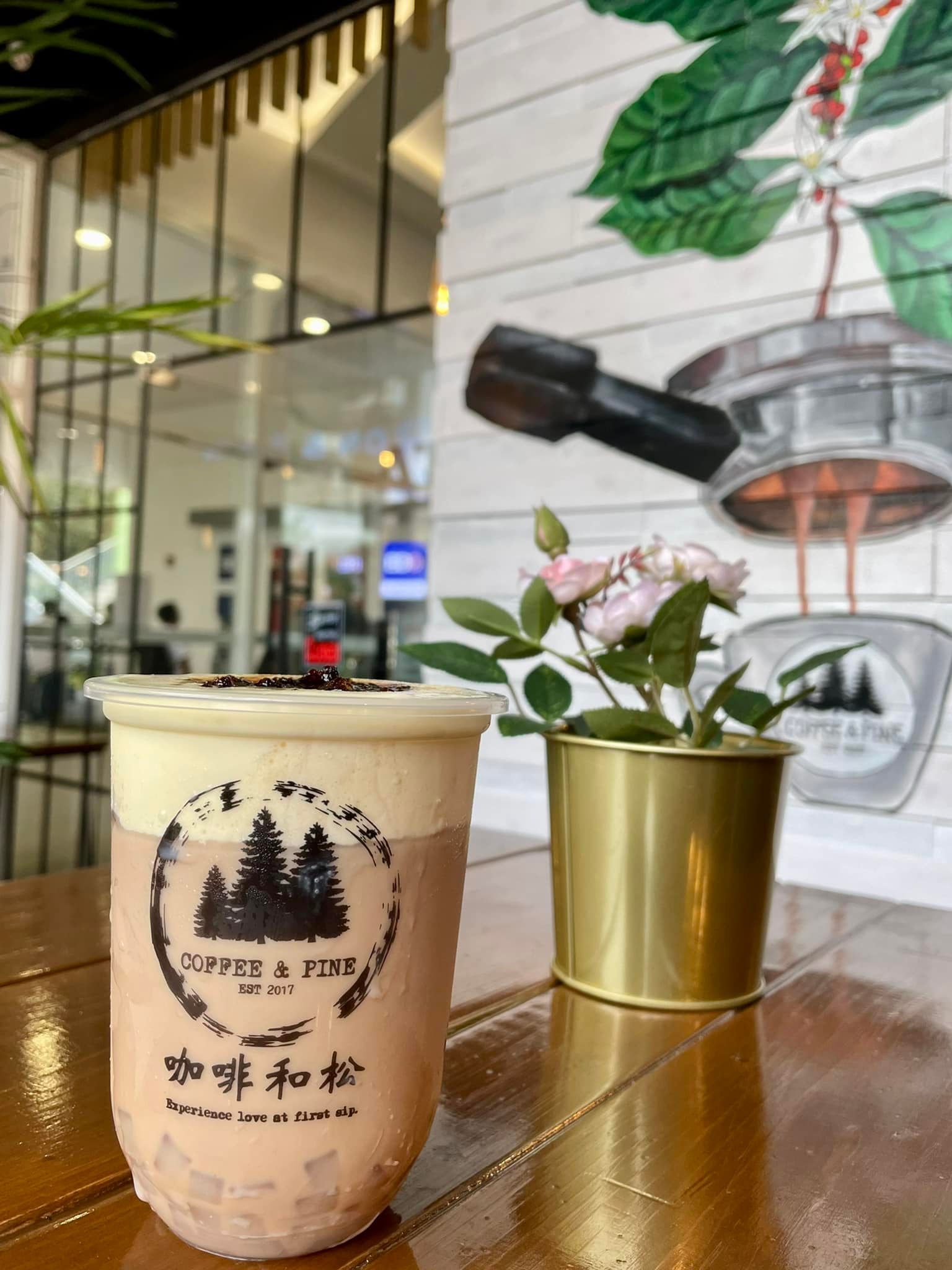 10. Il-lengan Cafe
Location: Along Rimando Road, in front of New Lucban Bridge, 2nd Floor of BO's Carwash 2600 Baguio City
Il-lengan, pronounced as "ill-luh-ngan," is a coffee shop that doesn't shy away from its regional roots. They spotlight Baguio's coffee beans like Benguet, Kalinga, and Sagada's arabica and robusta. Besides the local coffee beans, the cafe boasts refreshing non-caffeinated drinks like Korean citron and shaken tea. As for their food, they have a pretty limited option for appetizers. We think you'll definitely find their homey interiors relaxing too!
ADVERTISEMENT - CONTINUE READING BELOW