Products recommended on our websites are independently selected by our editors. If you buy something through our links, Summit Media may earn an affiliate commission at no extra cost to you.
Baguio is a great destination for its accessibility, colder climate, food scene, and tourist attractions. It's convenient to bring your own vehicle if you want to tour the city, but the neighborhood is notorious for one negative thing: its bumper-to-bumper traffic. You can also opt for the more active route which is to walk, but this one is tiring because of the uphill and downhill roads. A great middle ground is biking to the different Baguio attractions, and that you can do with this eight-hour private bike tour in Baguio. Rates go for as low as P1,500 for five people.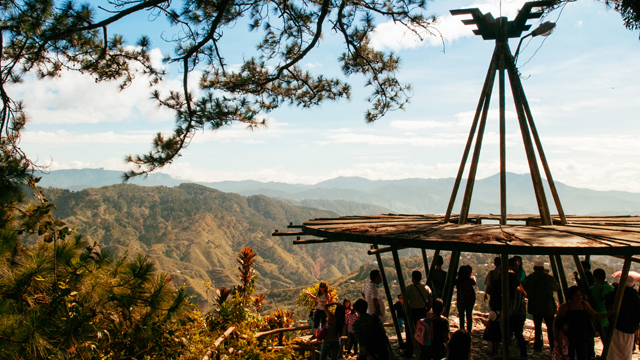 ADVERTISEMENT - CONTINUE READING BELOW
Baguio Bike Rental Tour: Schedule, Rates
This bike tour is a private and beginner-friendly activity that is guided by a licensed cyclist tour guide. It's eight-hour-long, and starts early in the morning (6 a.m.) and ends a little after lunch (2 p.m.). Based on Google Maps, the entire route is estimated at 23 kilometers.
The bike tour takes you to different tourist attractions, namely  Baguio Botanical Garden, Wright Park, The Mansion House, Mines View Observation Deck, Camp John Hay, Loakan Road, and Panagbenga Park. The tour rate covers the entrance fees, environmental fees, insurance, hygiene kit, and the cyclist tour guide, so you don't need to bring pocket money unless you want to buy strawberry taho or a bottle of ube jam along the way.
ADVERTISEMENT - CONTINUE READING BELOW
The tour is priced differently depending on if you're using your own bike or renting a bike and it also depends on how many of you are joining the tour. Unfortunately, solo bike tours aren't an option.
ADVERTISEMENT - CONTINUE READING BELOW
If you're bringing your own two-wheeler, it's priced at P1,500/five pax or P300 per head, P1,700/four pax or P425 per head, P2,000/three pax or P666 per head, and P2,600/two pax or P1,300 per head. It's more expensive if you're renting a bike, of course. Rent plus tour is priced at P3,200/five pax or P640 per head, P3,400/four pax or P850 per head, P3,800/three pax or P1,266 per head, and P4,500/two pax or P2,250 per head.
Bike Tour in Baguio is available through Klook with rates starting at P1,500 for five pax. To book, log on to the Klook website.
***
This story originally appeared on Spot.ph. Minor edits have been made by the Candymag.com editors.