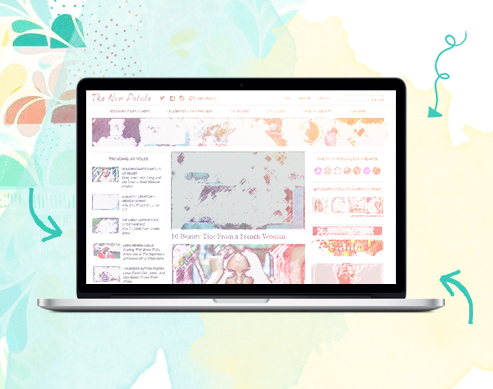 I love looking through thenewpotato.com, which is kind of like Into The Gloss with a focus on food. —Sam, Editor In Chief

theydrawandcook.com. I find the illustrations super cute and useful because of the recipes.—Steph, Art Director
@oliviamreyes on Instagram. Andi Manzano's baby girl, is the cutest tiny human! —Dyan, Entertainment and Features Editor

intothegloss.com. They always have a really fresh and witty take on current beauty trends!

—Ning, Fashion and Beauty Assistant
www.byrdie.com for all things beauty! <3 —Bianca, Fashion and Beauty Assistant

I've recently followed gifnews.tumblr.com. It's exactly what its name suggests: a Tumblog dedicated to GIF-ing news. :P —Macy, Web Managing Editor

My fave site right now is seanwes.com. I enrolled in his lettering starter class. He'll will walk you through the basics of lettering. Recommended for anyone who wants to try and learn lettering for free. :) —Trixie, Web Art Director
It's not new but I find myself clicking whatever Byrdie.com is posting right now. —Erin, Associate Web and Fashion Editor
I love reading articles from The Financial Diet (www.financialdiet.com) these days. I love how they talk about money and the importance of saving and investment without sounding intimidating. :) —Ayessa, Web Editorial Assistant
What about you? What's YOUR favorite? Leave a comment below or tweet us @candymagdotcom to join the discussion!
ADVERTISEMENT - CONTINUE READING BELOW