This month, we'll be taking you around the world—through your tummy!
Craving for some warm ramen on a cold, breezy day? Drive down south to Kenji Tei and have your fill of ramen, cheese gyoza, and crispy chicken teriyaki. The noodles they use for their ramen are actually made fresh! So you know you're getting good quality when you order a steaming bowl.
Split tip: Half a bowl of ramen with your bestie so you can order other dishes. We recommend you try the cheese gyoza or the super crispy chicken teriyaki.
Kenji Tei Ramen House is located President's Ave. BF Homes Paranaque. Tel. No. 556-8805. Open from 11 am - 230 pm, 530 pm - 10 pm.
ADVERTISEMENT - CONTINUE READING BELOW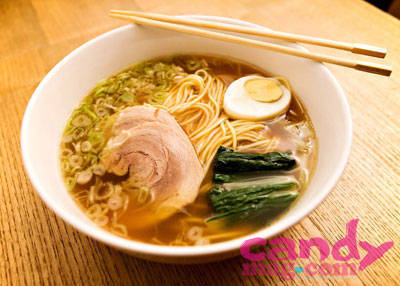 ADVERTISEMENT - CONTINUE READING BELOW