This month, we'll be taking you around the world—through your tummy!
Take a trip to the streets of New York, where this South Korean twice-fried chicken franchise gained its popularity. You can choose from two flavors: soy garlic or hot and spicy (and they really mean HOT and SPICY! So for those who are used to just mild heat, be careful when you order this) and whether you want drumsticks, wings, or a combination of both.
Other options you can try with your wings or drumsticks: chicken chops (crispy chicken breast strips), bulgogi rice, and a side order of salad.
Tasty tip: Get down and dirty! Ditch the spoon and fork and grab those wings with your hands. Just make sure you've washed them. Your hands, not the chicken.
BonChon Chicken has branches in Greenbelt 1, Ayala Center, Makati City (Tel. 519 8438) and Ayala Triangle Gardens, Makati City. Both branches are open daily, 11 a.m. to 10 p.m.
ADVERTISEMENT - CONTINUE READING BELOW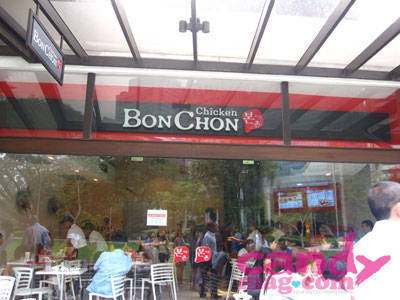 ADVERTISEMENT - CONTINUE READING BELOW