Ever since the start of online classes, one of the ~many~ struggles of students is to stay productive and effective despite bringing their academic duties home, where they're supposed to rest and have some space away from these responsibilities. Many have tried to address this struggle through different means: putting together study playlists, studying with strangers online, and even upgrading their online class setup with tech accessories like a wireless keyboard.  
While wireless keyboards are, in no way, a non-negotiable to the ideal online class setup, there are a couple of benefits that avid users of it swear by. In case you're curious about why some students have incorporated this piece of tech into their setup, students on Instagram share a few testimonies about how using a wireless keyboard has helped them.
Here are a few benefits of using a wireless keyboard:
Wireless keyboards provide a solution to your problems with desk clutter.
When we look at our online class setup, a huge chunk of what we see are just wires. Not only are they unpleasant to the eyes, they also add to the clutter on our desk and even below it, which may affect our overall productivity. 
ADVERTISEMENT - CONTINUE READING BELOW
@thealescano thinks getting a wireless keyboard is worth it because "it minimizes clutter [and there's] no need to wrry about spilling coffee on tangled wires!" 
Wireless keyboards make for an ergonomic setup.
Practicing proper posture and observing proper distance from your computer screen are both essential habits in protecting yourself from developing computer vision syndrome. If you're working using a laptop, placing it on a stand can help you put proper distance between your eyes and the screen, and a wireless keyboard makes it possible for you to still type at a distance. @isabellationgco shares, "My laptop is elevated on a stand so the keyboard is a NEED." Check out her setup below: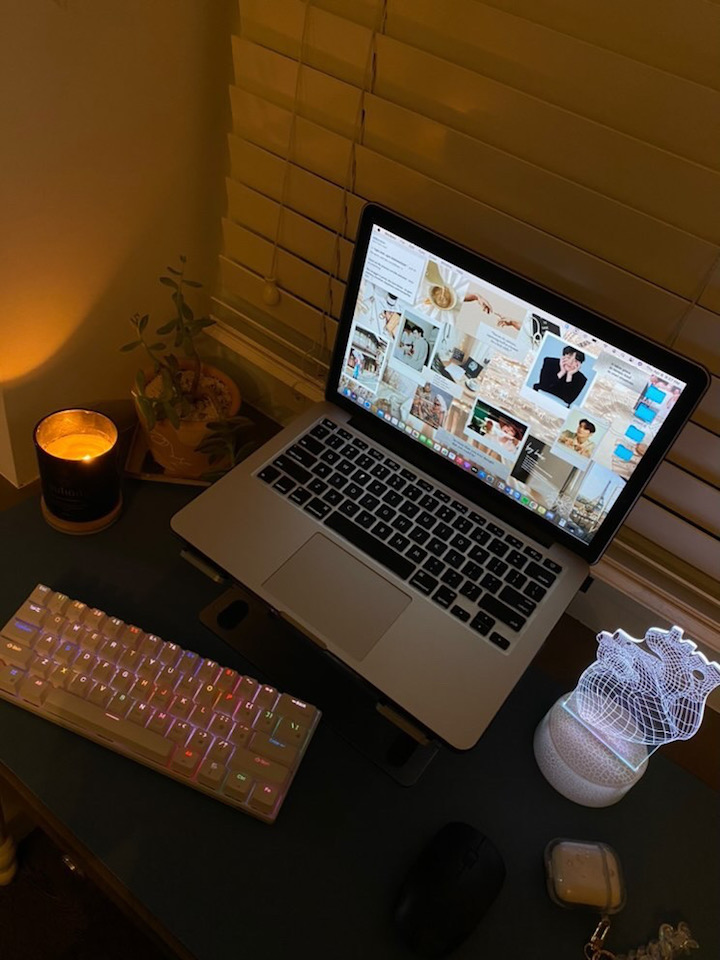 Wireless keyboards can take your stress away.
These days, every little thing that helps keep the stress at bay is welcome. For some students, a wireless keyboard not only provides practicality, but it also somehow boosts their productivity and decreases their stress levels. "The sound give me [a] boost of motivation to type my essays," shares @fdagustin. Talk about keyboard ASMR! And let's face it, typing aggresively on an especially bad day oddly helps, we just don't want to harm our laptop's keyboard. "When I'm super stressed I can hit the keyboard as hard as I want :D," shares @danatoledano.
You can use it anywhere around the house.
Sometimes, the perfect desk for us isn't inside our bedrooms. For others, staying in a different spot around the house for online class is what works. Opting for a wireless keyboard means you can easily bring it with you without having to stress over the wires. "This is our dining area but since online class started, this has become my study area, too," @gabtresvalles shares. She also has a tip for those who don't have a permanent working space at home: "A perfect suggestion for those who don't have their own space is to choose things that have two functions. For example, instead of buying ~ aesthetic ~ pen drawers, opt to buy something like filed pen capsule so that you could have a pencil case and container in one!"
ADVERTISEMENT - CONTINUE READING BELOW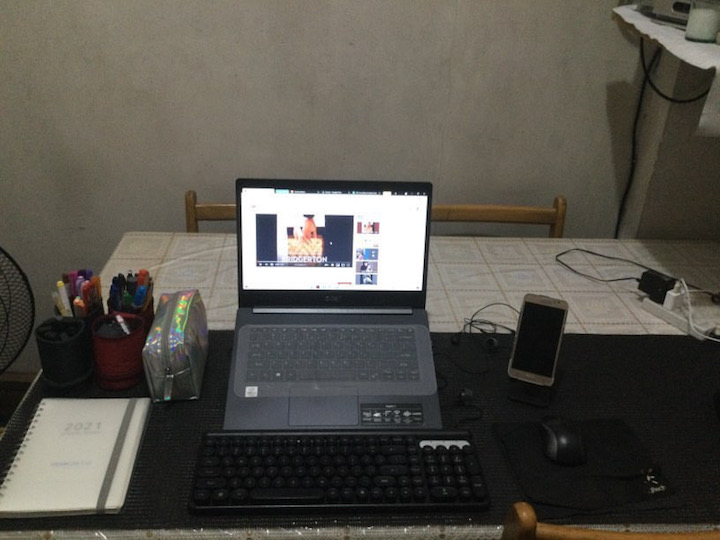 ***

#WATCHCANDY: Subscribe to Candy Magazine on YouTube and follow @candymagdotcom on Tiktok for guides to college life and beyond.