ICYDK (and we hope that's not the case because if it is, huhuhu), we're on Snapchat! We're actually still learning new things every day about this social media app, but we're really having a lot of fun using it. In case you're still thinking twice if you and your friends should use it, too, we've rounded up a few reasons to convince you. Trust us, it's really, really, really fun to be on Snapchat.
1 Stalking is easier.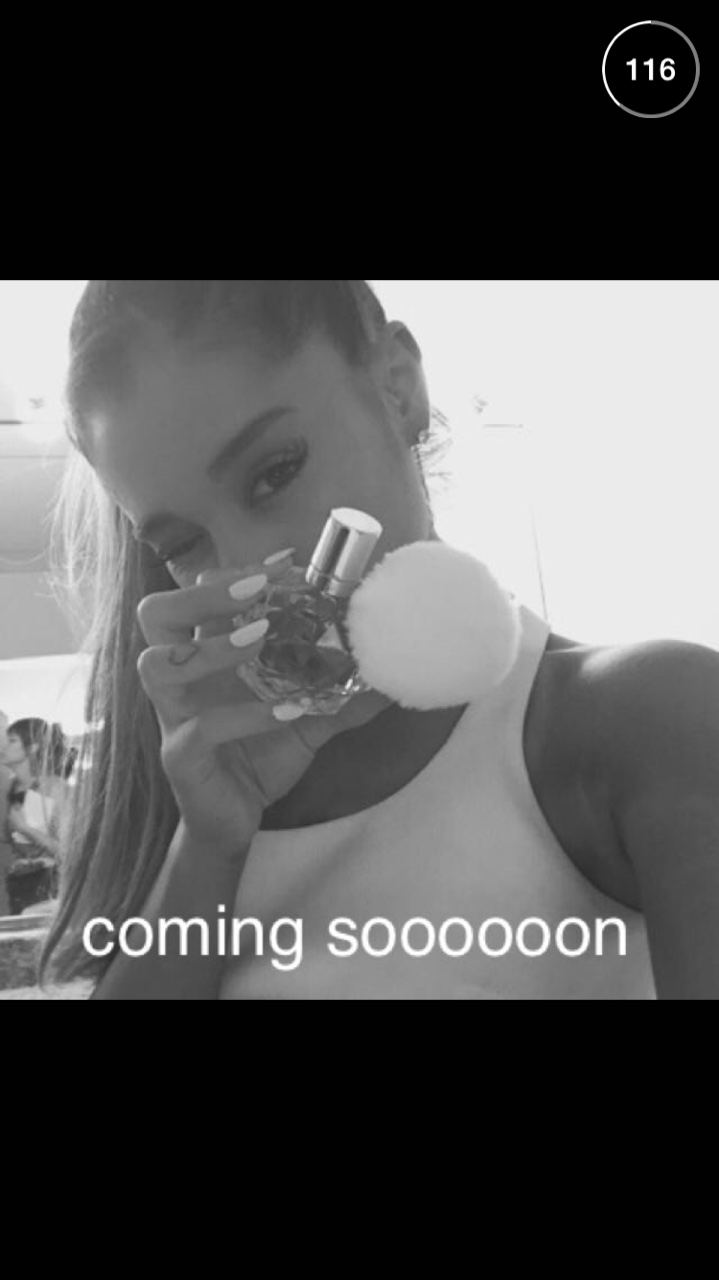 via bombariana.tumblr.com
ADVERTISEMENT - CONTINUE READING BELOW
Your favorite celebrities who use Snapchat upload random videos and photos from their day—whether while working or just chillin' in their house or bedroom. Sometimes they also announce certain things like a perfume they're releasing soon or a snippet of their upcoming song—even before the official press release comes out.
2 You don't have to filter every single story.
Lunch time entertainment courtesy of @kaihonasan 🎤 Follow us on Snapchat 👻 candymagdotcom for more! pic.twitter.com/5kjiC08AUV

— Candy Magazine (@candymagdotcom) June 9, 2015
The more random it is, the better! That's actually the beauty of Snapchat. It shows how things really look without the lighting, the styling (well, unless it's a BTS of one of our shoots, hehe), and the VSCO filters.
3 It doesn't take up space in your phones.
Because the stories disappear after 24 hours unless you choose to save them.
4 You get a sneak peek of movies before they go on the big screen.
Disney's Snapchat, for example, gives us photos and videos from the set of the Beauty and the Beast live action adaptation. So exciting!
5 And our issues' pages, too.
Issue out on stands tomorrow! #AllNewCandy Check us out on Snapchat 👻 candymagdotcom (Sneak peek disappears in 24h!) pic.twitter.com/Mh2osdzkM2

— Candy Magazine (@candymagdotcom) April 23, 2015
6 You can join fun games, too.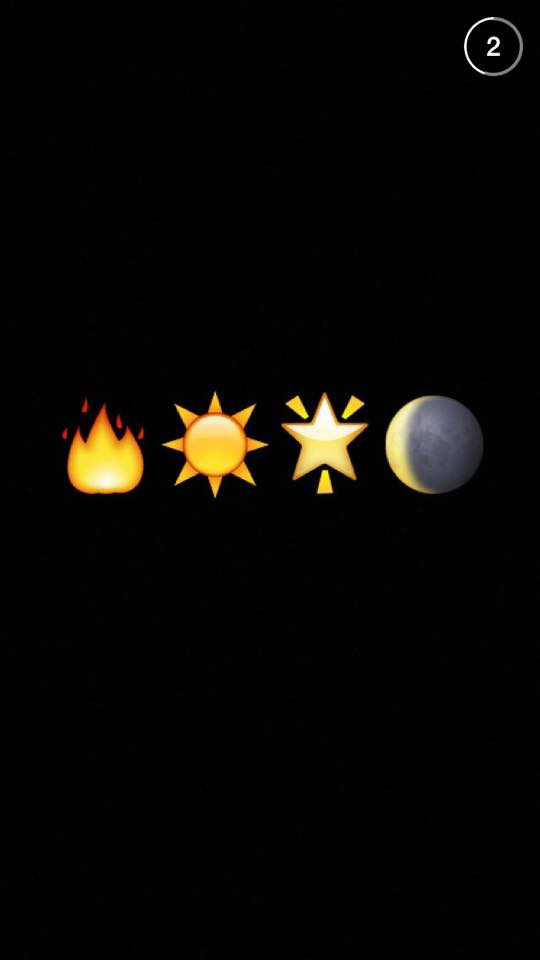 The Hunger Games Snapchat asked their followers to join in on the guessing game. Can you guess what line these emojis stand for?
7 You can show off your creativity.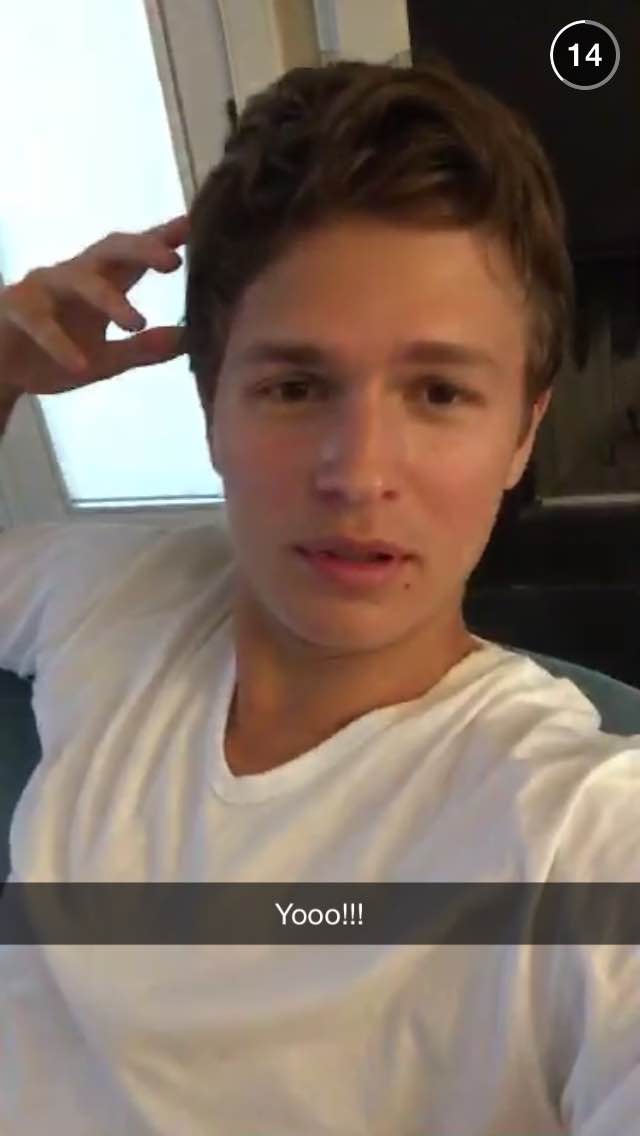 ADVERTISEMENT - CONTINUE READING BELOW
Because doodles and captions and emojis on photos and videos!
8 You can tell a story.
And choose your audience, like Calvin Harris who showed the world what a great bae he is by cat-sitting Olivia Benson and Meredith Grey for Taylor Swift.
9 It gives your friends and followers the feeling that they're actually there beside you.
Sweet, sweet afternoon at #PapermoonCafePH 💗 pic.twitter.com/6B7GbPPDdp

— Candy Magazine (@candymagdotcom) August 6, 2015
READ: #KathrynXIX: 9 Sweet Snapshots So Far From Kathryn Bernardo's Birthday Bash
Don't forget to follow us on Snapchat, Candy Girls and Boys! We're @candymagdotcom. :)