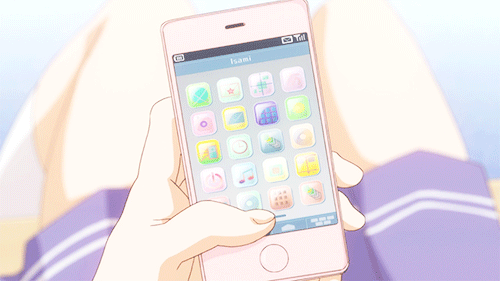 via tumblr
1 Closet
If you've ever dreamed of having Cher Horowitz's classic closet-in-a-computer in Clueless, this app will do your packing tons of good. Take a photo of every top, bottom, accessory, or shoe you're thinking of bringing, and combine them in a number of ways for the best-packed suitcase, ever. You can also use the calendar to keep track of everything you've worn, when you've worn it, so outfit repeating is eliminated!
Why we love it: Closet is awesome for tough season trips that require a ton of layering.
2 XE Currency
Unless you've got insane math skills, converting one currency to the next can cause huge headaches—whether or not you've got a calculator. This app converts prices for you across a number of currencies, so you find out right away whether that night market haggler equals highway robbery.
Why we love it: Not all moneychangers are created equal. This is a handy tool to help you scour for the best deals.
ADVERTISEMENT - CONTINUE READING BELOW
3 Accuweather
Most smartphones come with built-in weather apps, but if you're looking to get some in-depth meteorology, this app will help you out. The weather all over the globe has gotten incredibly unpredictable these days, and getting the weather in advance won't just help you with contingencies (hat or umbrella? gloves or flip flops?), it'll keep you mentally prepared as well.
Why we love it: Four-season weather can be surprising and sometimes disconcerting for people from the tropics. This will keep you on top of your game.
4 Waze (or any other Navigation App)
This GPS, which helps you get the best route through Metro Manila traffic, is also useful abroad—especially when you're embarking on a road trip with your family in uncharted waters. Subway apps are popular too—if you're going on foot and on your own, having the New York Subway app, for example, will keep you from getting lost in the trenches.
Why we love it: It's so much cooler to pull out your phone and look like you're texting. Pulling out an inconveniently large map and looking like a lost tourist is not the best look.
5 FourSquare
"Where do we eat?"—always a popular question for hungry travelers! This app encourages people to pin their fave places and give honest reviews and ratings. When you're in an unfamiliar place, it's best to ask the locals and get some traveler-friendly tips from the web as well.
Why we love it: This keeps you from ordering the wrong thing on the menu.
6 WiFi Finder
Mobile data plans have definitely spoiled us with on-the-go internet access. When yo're traveling to another country or are cut off your data services, you've got to rely on WiFi. Waving your arm around to search for a signal isn't exactly effective, but this app is. It helps you track down paid and public WiFi services so you can post those Instagram photos and keep your Snapchat alive wherever you go.
Why we love it: Come on, everyone loves free WiFi.
7 Tipulator
Splitting the check among friends can be a hassle, especially when working with a foreign currency. Different countries also have very specific rules on the etiquette of tipping—something that's hard to track when you're hopping from one place to the next. Save yourself from social embarrassment and prevent bill-related arguments among you and your travel buddies with this app.
Why we love it: It's free, it's cute and it's quick!
What other travel-related apps do you have on your phone? Leave us a message or tweet us @candymagdotcom, so we can check them out!