Charice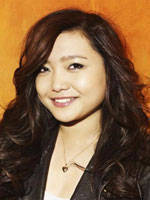 Charice Pempengco first came out in ABS-CBN's Little Big Star, which was a singing contest for the young ones, where she competed against Sam Concepcion. In 2007, an avid fan started posting her videos on YouTube which gave her the chance of becoming an international star by getting hits from all over the globe. She was then invited by different Hollywood personalities like Oprah and Ellen DeGeneres to guest on their shows. She also got to perform with popular artists like Andrea Bocelli, who asked to perform a duet with her during his birthday concert, and Celine Dion, who had a special duet with Charice during her Taking Chances Tour in Madison Square Garden.
ADVERTISEMENT - CONTINUE READING BELOW
She recently debuted her first internationally released single, "Note to God," which topped the Amazon.com and iTunes charts.

Apl.De.Ap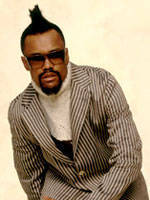 Allan Pineda Lindo aka Apl.De.Ap grew up in Angeles, Pampanga during his younger years. He then flew to the United States, where a certain Joe Ben Hudgens officially adopted him. He met will.i.am in high school and formed Black Eyed Peas together in 1995. He also wrote Tagalog songs like "Bebot" and "The Apl Song" for Black Eyes Peas to show love for the Filipinos.
ADVERTISEMENT - CONTINUE READING BELOW
Apl's love for his heritage gave way for him to make a foundation, which is committed in helping communities and children in the Philippines and throughout Asia. He also put up his own music company, Jeepney Music, to give chance to Filipinos who wanted to make it to the Hollywood scene.

Billy Crawford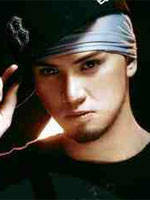 ADVERTISEMENT - CONTINUE READING BELOW
Billy Joe Crawford started as a child performer in GMA Network's variety show, That's Entertainment. He flew to the US at the age of 11 where he decided to pursue his studies and start his music career. His hits were a success mostly in France and other parts of Europe. His second single "Steamy Nights" from the album Big City, made it to France's top 40 chart and was featured on 7 compilations across Europe and was the first single he got to release in Germany.
Jasmine Trias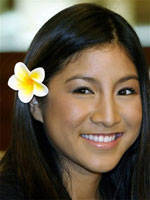 ADVERTISEMENT - CONTINUE READING BELOW
Jasmine made the Filipinos proud when she won third place in American Idol's Season 3. She was the first Filipino to make it to the finals of the popular talent search. She got the support of all the people from her hometown, Hawaii, and also Filipinos all around United States. She visited the Philippines and had concerts, mall tours, and guestings in local channel variety shows.

Anna Maria Perez de Tagle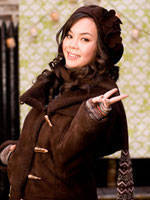 ADVERTISEMENT - CONTINUE READING BELOW
Anna Maria was born and practically lived her whole life in California. She's the granddaughter of the 1960s "Reyna ng Kundiman," Sylvia La Torre. Anna Marie started acting in Disney's Hannah Montana as Ashley Dewitt, one of Hannah's bullies. At the age of 13, she was given a chance to audition for the role of Hannah or Lily even though she doesn't have any acting background. She got her break in Disney's Camp Rock, where she played the role of Ella. She recently got the part of Joy in the upcoming movie, Fame.

Nicole Anderson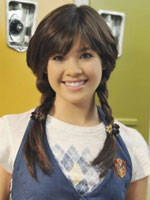 ADVERTISEMENT - CONTINUE READING BELOW
The up and coming Pinay in the showbiz mainstream is Nicole Anderson. She's soon to be seen at Disney's newest series, JONAS. She will play the role of Macy Misa, the Jonas Brothers' #1 fan. Before entering the showbiz industry, she's been performing as a gymnast and won a couple of championships around the states.