Most of the time, we are swamped with school work, caught up in social media, or busy with our own social lives. Unfortunately, we fail to squeeze in exercise in our hectic schedules. We also find it hard to choose healthy food over convenient, affordable and hassle-free fast food meals. Let's be completely honest and admit that there are just days when we choose ice cream, burgers and chocolate cake over healthy salads and fruit shakes. These setbacks hinder us from a achieving a fit bod and a healthy overall disposition. We can get back on track of healthy living with discipline, time management, and the right tools to help us monitor our progress. Garmin, the world leader and pioneer in GPS, is finally here in the Philippines with a broad portfolio of gadgets for those who want to live their lives in motion. Garmin is known for fitness bands, sports watches, HD action cameras, GPS navigators and many more.
ADVERTISEMENT - CONTINUE READING BELOW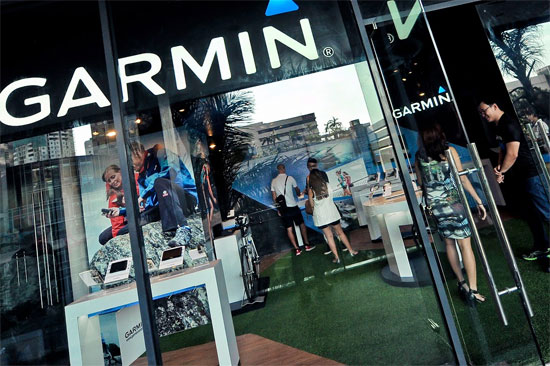 The first Garmin Concept Store in the Philippines was launched this month at the Glorietta 5 Atrium. The wide range of Garmin products were showcased in the event. A group of triathlon enthusiasts called Team Gotta graced the event. Team Gotta is composed of people from different walks of life: there is a lawyer, an entrepreneur, a model, a director, and also training coaches in the group. Together, they push the limits of strength, speed, and endurance. Some of its celebrity members are Kim Atienza, popularly known as Kuya Kim, model and actress Isabelle Daza (shes the only girl on the team) and restaurateur Erwan Heussaff. They got to share stories of their "Life in Motion" with Garmin. They were more than pleased to tell us about the Garmin products they personally use in their training.
ADVERTISEMENT - CONTINUE READING BELOW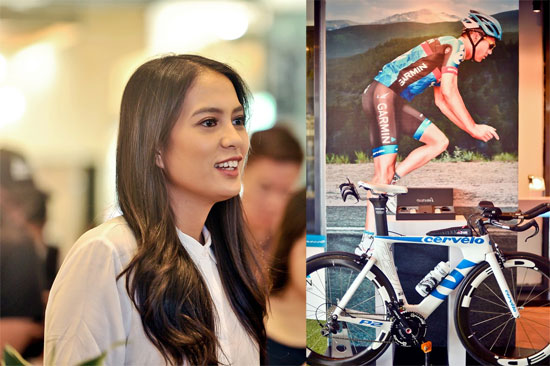 We also got to check out their awesome new store. It is filled with the coolest gadgets every fitness enthusiast would definitely drool over. Whether you're a runner, swimmer, golfer, triathlete or a traveler, you're sure to find the perfect Garmin product that will be your companion in your next great adventure.
ADVERTISEMENT - CONTINUE READING BELOW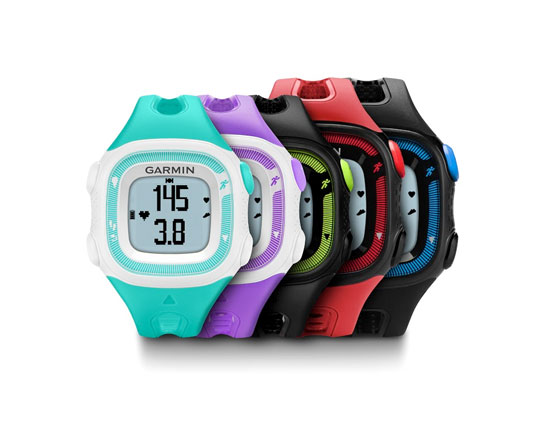 Don't worry if you're not really super fit and athletic, the Vivofit is the perfect gizmo to get you started on the road to a healthier lifestyle. It displays your steps, calories, distance and even your heart rate. You can set a personalized daily goal and track your own progress. It even tells you to get moving after hours of inactivity. The best thing about it is that it comes in pink and its battery lasts for one whole year, now that's one cool fitness band!
ADVERTISEMENT - CONTINUE READING BELOW
If you're the sporty type, one of Garmin's bestsellers, Forerunner 15 is perfect for your active lifestyle. It tracks your distance, pace and calories. It can also identify personal records and it even provides motivation along the way. It's a stylish arm candy that will surely complete your workout #ootds.
Don't let distractions and poor time management stop you from getting that healthy body. Remember that discipline, the right motivation, and the perfect tools is all it takes. It's never too late to live your life in motion. No matter what it is you live for, there is definitely a Garmin perfect for you.
Check out the newly opened Garmin store at 3/F Glorietta 5. You can also visit Garmin Center on Facebook at fb.com/garmincenter.