Lifestyle
The Cool Girl's OOTD Guide to Manila
With these ideas in mind, you're guaranteed to keep coming back to Manila.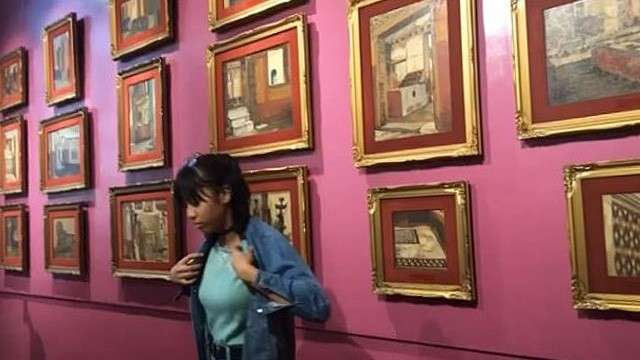 IMAGE Yana Kalaw
Manila is one of the busiest and probably one of the most crowded cities I've ever been to. People are drawn deeper to the vibrant city lights as they maneuver through the bustling Manila flux. And once you go past the traffic, you would understand the appeal of Manila as you uncover the beauty and aesthetics of one of the oldest cities in the Philippines. In case you didn't know, Manila is also home to some great OOTD spots. You just have to know where to find them.
Parks
There are few parks left in the country and Manila is lucky enough to house two of the most historical parks in the Philippines—Rizal Park and Paco Park. Rizal Park is a vast hectare of land where you can go from jogging in the morning to taking a romantic stroll at night. Another park in Manila, Paco Park, is known for the memorable movie scene in its iconic fountain where Ginny (Toni Gonzaga) from the movie Starting Over Again professed her love to her crush, Sir Marco (Piolo Pascual). It's also where our national hero, Dr. Jose Rizal was interred after his execution. Aside from the fountain, the park boasts of scenic historical structures that look its best with the right lighting, perfect for a quick snap. 
Food scene
If food trips are your thing, Manila is for you. Going through Remedios circle, along Taft Avenue, and Adriatico St. you'll find that it is filled with different types of restaurants, from Japanese, Korean, Chinese, to Arabic and our very own Filipino cuisine. A budget of 100-500 if you're a student will already get you far. The streets of Manila are also lined with street foods ranging from kwek-kwek, isaw, corn, taho, and one of my favorite discoveries—soy milk with syrup and sago. 
Sunsets
Imagine sitting by the bay watching the sunset with your best friend/boyfriend/crush while talking about everything you can think of. Because that's totally possible in Manila Bay. You don't have to go there necessarily with a special someone. You can go with your friends as it is honestly one of the best ways you can bond and become closer. 
Museums
Manila is filled with art scenes, from the National Museum that houses Juan Luna's Spoliarium, to the National Planetarium where they hold shows of the galaxy and the museum for kids or what you call Museong Pambata. Some museums around the country may have strict rules when it comes to taking pictures inside the area, but here in Manila, you are more than welcome to take pictures with the art. Going to a museum is a great opportunity to take an OOTD and at the same time appreciate the art. 
ADVERTISEMENT - CONTINUE READING BELOW
Thrift shops
The abundance of thrift shops spread out in the city is very exciting especially if you're into vintage clothing. Every corner you go to, you'll find an array of thrift shops with every type of clothing you can think of, sold for the cheapest value you could ever imagine. It's a paradise for a fashion person honestly. 
As you may now know, Manila is a diverse city that boasts of many interesting people, places, and cultures. Go and appreciate Manila's beauty. Don't forget to take the best OOTDs while you're at it!
\\\\\\\\\\\\\\\\\\\\\\\\\\\\\\\\\\\\\\\\\\\\\\\\\\\\\\\\\\\\\\\\\\
Get the latest updates from candy!
subscribe to our newsletter!
////////////////////////////////////////////////////////////////
You know you'll regret it.
You don't even have to leave the house!
From digital art to photography to mixed media, Filipino artists show that creativity is never lost in our people.
Skip a makeup step with these beauty goodies!
Take pretty notes and study effectively with these tips!
Wait for a love like this. A love that is good to you, for you.
Are you up for this challenge?
Can't wait to see the actual gowns!