Back in grade school, we would always hear from our Filipino teachers the words "tangkilikin  ang sariling atin." Supporting local brands is a patriotic act that we all need to do which is why ever since we were kids, we were highly encouraged to do so. And it's not just simply because it helps the country's economy to flourish but also to get global recognition for the talented Filipino businessmen and businesswomen. Doesn't it feel good to sport something proudly Pinoy? Luckily, these nine homegrown brands can cater to your every need so you can wearlocal from head to toe. Want to know what they are? Keep reading!
Rags 2 Riches
ADVERTISEMENT - CONTINUE READING BELOW
Rags 2 Riches is a fashion and design house that's mainly known for making hand-woven bags, clutches and wallets. Now, they also have a home accessories line which includes functional pieces like pillowcases, rugs, hand-woven planters, serving trays and many more. It gathers community artisans to create impeccable eco-ethical designs that make their products entirely Filipino. The best thing about this R2R is that they provide livelihood to local artisans!
Simoy ng Haraya
ADVERTISEMENT - CONTINUE READING BELOW
What started out as a hobby is now a perfume and aromatherapy business that's purely Filipino-made. SimoyngHaraya made it possible to have local eau de parfum that's carefully curated and blended by founder Lala de Leon. She keeps the scents one of a kind by naming the perfume in Filipino words such as Kilig, Lambing, Yakap, and Unang Halik. Plus, all the bottles come with a 4-line poem in Filipino by poet Angelo V. Suarez. How cute! Simoy ng Haraya also offers odor neutralizers, diffusers, scented candles, and balms.
The Sunday Paper
ADVERTISEMENT - CONTINUE READING BELOW
Nope, it's not a newspaper. The Sunday Paper offers paper goods and leather bags that boast minimalism, meaningfulness and simplicity. Founder AJ Pangilinan claims that her love for paper drove her to quitting her job and starting this business. What we absolutely love about The Sunday Paper is that they offer "sets," which already includes paper goods, leather cases, pencils and paper clips. Such a good deal! So if you're up for hoarding austere essentials, make the Sunday Paper part of your list of go-to homegrown brands.
Renegade Folk
ADVERTISEMENT - CONTINUE READING BELOW
Another homegrown brand made possible by local artisans, Renegade Folk designs and handcrafts shoes for the modern Filipinas who like to keep it effortless and sleek. Their rustic-inspired sandals are definitely must-haves! Its basic aesthetic makes it easy to pair with any outfit you're going for. Plus, the quality is great! Filipino-made products can definitely be trendy yet functional.
Beyond the Beach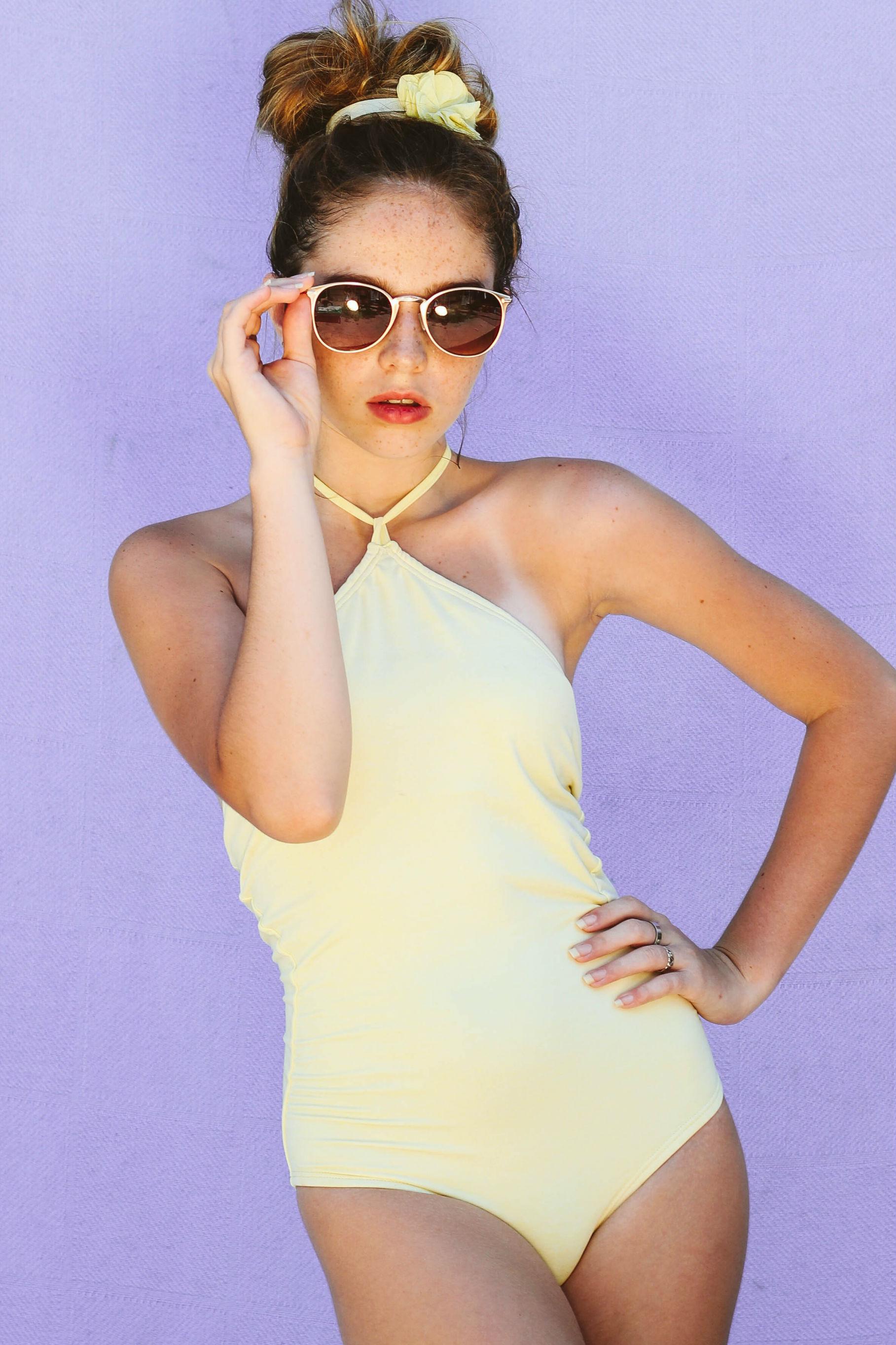 ADVERTISEMENT - CONTINUE READING BELOW
Swimwear is a must for every Filipina. We're nestled in a country with 7,107 islands which is why we need it more than anyone else does. Luckily, there's a number of budding Filipino swimwear brands that's giving us all the island girl feels. One of them is Beyond the Beach, an independent label formed in 2014. If you like your swimsuits classy, modern with a hint of sexy, you should pay Beyond the Beach a visit. This homegrown brand will give you the beach staple that's perfect for any beach bum.
Straightforward Clothing
ADVERTISEMENT - CONTINUE READING BELOW
This clothing brand lives up to its name very well. Straightforward Clothing is a proud Filipino label that aims to "feature pieces that will stay relevant no matter what time of the year." They cater basic, comfy, investment pieces that promise to last you beyond 365 days. Yes, you can still send it back after a year if it doesn't. Cool deal, right? Straightforward believes that "clothes aren't meant to be disposable," which is why this brand found a unique way to stick to their motto.
UNDO Clothing
ADVERTISEMENT - CONTINUE READING BELOW
UNDO Clothing knows what kind of woman she dresses –contemporary,subtle and stylish. The up-to-date, cutting edge designs are to die for! Owner Kyla Zuniga not only spearheads the overall brand but she also designs the pieces and styles killer lookbooks in UNDO's website. This brand is already making a name for itself in the Filipino fashion and retail industry after its pieces were featured in magazines and websites.
Happy Skin
ADVERTISEMENT - CONTINUE READING BELOW
We love international makeup brands but did you that there's also a homegrown cosmetics label that's been breaking the beauty scene? Happy Skin is a Filipino makeup brand that aims to care for your skin. Founder Jacqe Yuengtian-Gutierrez and Rissa Mananquil-Trillo wanted to curate makeup products that will "make the skin happy," which is why every product is infused with skin-loving ingredients. This brand basically solves beauty and skincare dilemmas which is why a lot of Filipina celebrities such as Heart Evangelista love this brand as much as we do.
Aranaz
ADVERTISEMENT - CONTINUE READING BELOW
One of the top fashion and accessories label in the country that boasts exotic and artisanal styles, Aranaz is a homegrown brand we should truly be proud of. It celebrates the different cultures through translating it to their intricate, upscale designs. Each piece is beautiful and eye-catching. The craftsmanship showcased in each item deserves all the recognition. Aranaz is something every modern Filipina should know.