We know you must be thinking, "What? I need to pay P250 to go to my favorite event of the year?!" But we're telling you now, "Relax! You can totes do this."
We've made a list of things you can skip this month so that you have enough money to buy a ticket to the #CandyFair2013!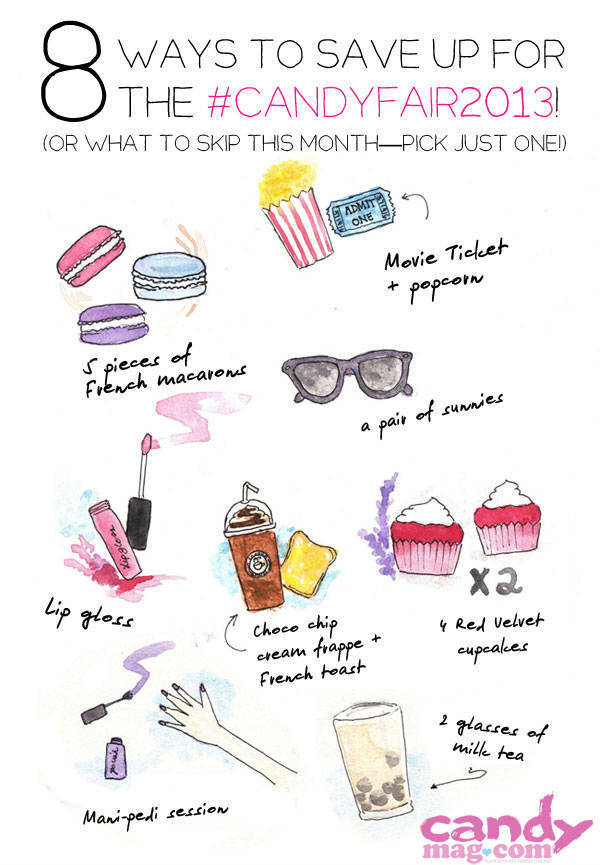 ADVERTISEMENT - CONTINUE READING BELOW
Okay, so you've saved up the money. What now? Click-through to the next page to find out what you get in exchange.