Lifestyle
8 Tips to Successfully Commute Around Manila
Consider yourself armed for the streets of Manila with these handy tips!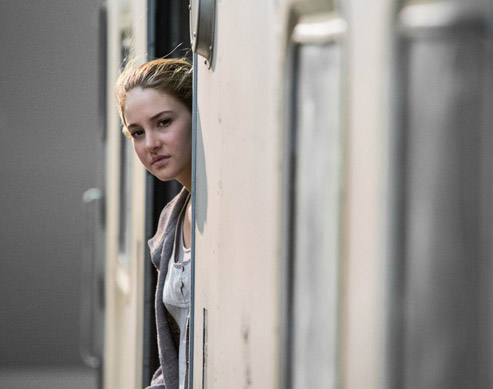 PHOTO Pioneer Films
Choose your weapon (i.e. mode of transportation). As soon as you know where you want to go, the next thing to do is to choose which mode of transportation you will take. Trains like MRT and LRT are good for navigating places like University Belt and Taft, while buses are more suited for provincial trips and places that pass through EDSA. FXs, meanwhile, have set routes and end points, so make sure that you ride the right one.

via giphy.com

Equip yourself with the proper amount of money. Make sure that you have extra cash for longer trips and enough coins for quick ones, so you won't have to constantly bug the driver for your change. Note that coins are more suitable for jeepney and train rides, while paper notes are more acceptable for buses.

via uglocal.tumblr.com

Never lose your proof. Some forms of public transportation need you to present your ticket before you ride (especially train rides), while some have inspectors that make rounds during the ride. Get a grip on your tickets because losing them would mean more cost (not to mention a major hassle).

via giphy.com

Familiarize yourself with the route you're taking. The Internet is your friend when searching for maps and other ways to get to your destination. Use your favorite search engine for finding out the best transportation to take to get to wherever you want to go. Buses usually have conductors that announce the names of bus stops and trains usually have voiceovers that announce the stations so make sure to listen, so you'll know when to get off.

via giphy.com

Talk to strangers. But only the friendly, trustworthy ones. Be perceptive of the people around you so you can decide who to ask if ever you get lost. Locals are easier to ask since they know the place by heart. Try to avoid asking directions from people who look like they're on a hurry–you don't want to be on the receiving end of glares and exasperated sighs.

via giphy.com

Be careful with your belongings! Manila, while very beautiful, is also very prone to petty theft. Make sure that all your belongings are secured. If you can, bring something that can act as your self-defense equipment (such as keys, umbrellas, spray perfumes). It's better to be safe than sorry.

via giphy.com

Show courtesy. Set yourself apart from the others commuters by being the nice one, especially to senior citizens, pregnant women, and people with disability. If you can, give up your chair to someone who needs it more. Taylor Swift said that "being good to people is a wonderful legacy to leave behind," and we fully agree.

via lovedisney.tumblr.com

Take in the different sights. While whipping out your phone to take pictures is unsafe, don't forget to soak in your surroundings – this might also help you should you get lost on your way back! Happy commuting, Candy Girls!
The 19-year-old dancer also appeared in the music video and on Jimmy Fallon's show along with her dance crew The Lab!
This is straight out of a teleserye!
It'll be available in five cute colors!
Sometimes, it only takes a few simple additions to brighten up your area and inspire you to stay productive.
Aside from IU, heavyweight groups like BTS, BLACKPINK, TWICE, and BIGBANG are also on the list!
Both the shop and its drinks are too pink and pretty!
There are also useful tips for showering your cat and cutting their nails. #NEED
Who else is excited for an all new season of "Kingdom"?
It's honestly a pretty decent amount for extra income!
Here's a little guide to get you ready for post-college life.
More Hyun Bin content coming our way!