Lifestyle
Here Are Superpowers Every Traveler Needs
Travel could be made so easy if you could just power up.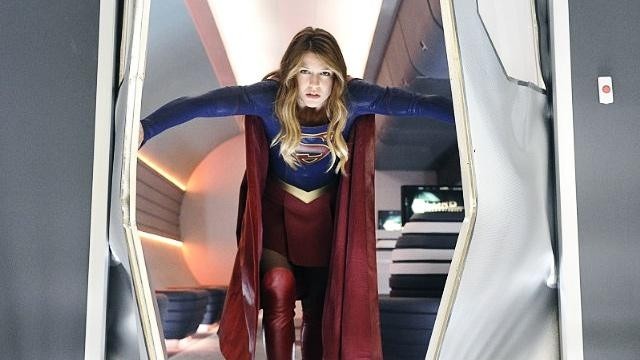 IMAGE WBEI
To travel is a great and fun experience, but sometimes it can also be tedious, especially during the journey to your destination. There are a lot of things we want to do when we travel, but we can be hindered by time and other factors we can't control. Wouldn't it be cool to have powers and cut through some of the more problematic points of travel? Here are a few superpowers every traveler could ever want and need.
Planning a local trip soon? Click here for hotels on TravelBook.ph.
Teleportation

It can be a hassle if you forget something from your hotel and you have to go back and get it. It can be a waste of time having to suffer through traffic while traveling too. The superpower you should have is teleportation. No need for fancy gestures; just imagine the place you want to go to or look at a photo of it and you are there. Take your friends with you, and in the blink of an eye, you can be in Tagaytay for brunch, Boracay for an afternoon swim, and finally, Baguio to cool off and have a nice dinner. You can even cross borders and go abroad.

Omnilingualism

One big challenge travelers experience is the language gap when they find themselves in a new area. Some people may speak English, but the bulk of the people you meet will speak in their native tongue. If you have omnilingualism, you can understand and speak any lanaguage, allowing you to communicate easily and enjoy your trip even more. Now you can order what you really want from the menu at that local restaurant!

Aquatic Respiration

Did you know that we have barely explored what the great blue oceans can offer? There are plenty of species and worlds to discover, but the intense pressure underwater hinders us from doing this as well as having no means to carry enough oxygen for a long trip. If you can breathe underwater and withstand all that pressure, you can discover new worlds. This ability is especially important for divers and snorkelers because you won't need equipment anymore. The ocean can become your playground.

Time Control

Time is gold or so they say. We never have enough of it, and no matter how many days we put into a vacation, the days just pass by so quickly. Time manipulation can be really handy for people who love to travel. You can stop time to enjoy the view or explore an entire museum. You can even go back in time and relive events. Imagine being able to explore an entirely different era. The possibilities are endless, and you have all the time in the world—quite literally.

There are always two sides to using superpowers—for good or for bad—but there's a third aspect as well, and that's using them for entertainment. Choose wisely!
Read the full article, 7 Superpowers Every Traveler Needs, on TravelBook.ph
Knowing what acne on different parts of our faces mean might help us get to the root of the skin issue better.
Spending an extra year in college shouldn't feel like the end of the world.
This year's Shell National Students Arts Competition (NSAC) theme is "ImagineNation."
By 2020, aspiring shoemakers will be able to take TESDA-certified training programs in shoe technology!
Wondering what to expect for the competition on Sunday?
Put these movies on, catch these inspiring quotes, and remind yourself that you deserve to be loved and to grow, with or without your S.O.
For instance, UP MBS welcomes students from any university, college graduates, and even professionals!
From the master crammer to the sleeping beauty.
Do you thrive on working late nights and dread waking up early to get to school?
The student-artist talks about how he got started on portraiture and food art, his most memorable piece, and his advice to fellow student-artists.
For the third time, University of Sto. Tomas ranked first in an independent survey on the best psychology schools in the country.