Coke Studio PH is a new TV program by Coca Cola Philippines in partnership with TV 5 that features our fave local musicians. It will be shown every Saturday at 7 pm. Last weekend, July 29, Coke Studio PH held its launch last weekend at the SMX Convention Center at the Mall of Asia. The night was filled with music, prizes, lighthearted fun, and dancing along to the artists singing their hearts out onstage. Here are a few things you missed at Coke Studio PH's launch.
The fun photo-booth for pictures to help you remember the night.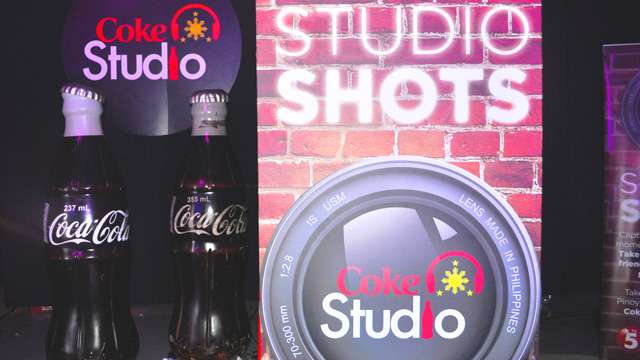 ADVERTISEMENT - CONTINUE READING BELOW
One of the busiest attractions of the night was the photo booth, wherein you could take photos of yourself, or where your barkada could take fun, wacky shots of you all squished in together. There were cute filters to choose from, and the pictures were printed in cute Coke-themed frames that fit perfectly with the night's jolly red theme.
A machine that lets you customize your own Coke can.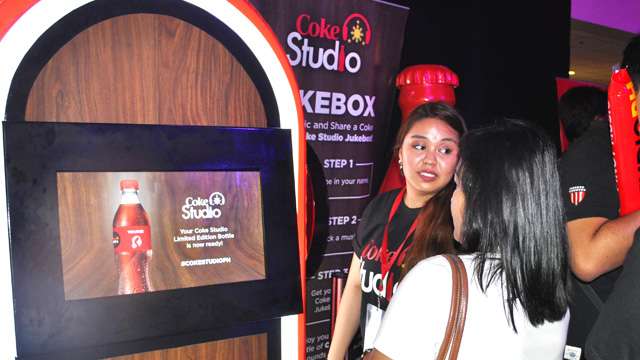 Coke definitely pulled off some amazing interior design at its launch. There were colorful bean bags scattered all around the floor for people to chill and snack off yummy goodies. There were also cool attractions such as the "customize your own Coke machine," which allowed the guests to print their names on a Coke can. 
The huge bus for Coke's collaborators and artists to chill in.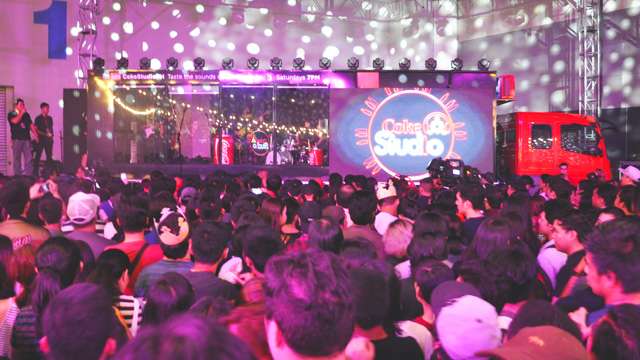 ADVERTISEMENT - CONTINUE READING BELOW
One of the most IG-worthy parts of the event was the huge bus that was parked on the side of the convention center. A large LED screen was plastered on its side, displaying the artists performing on stage as they sang so that everyone would be able to have a clear view of their idols. Inside the bus sat correspondents from TV 5, televising the event for their channel, as well as the artists getting ready to perform.
Closed-door videoke machines that let you sing your heart out.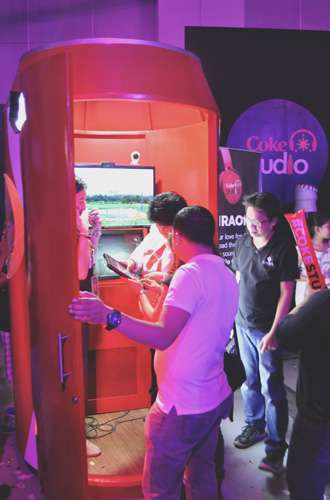 Aside from the customizable Coke machine, the event also included a "videoke machine" wherein people can sing their hearts out to popular OPM music. This attraction is made for one person at a time and it looks similar to a telephone booth. 
ADVERTISEMENT - CONTINUE READING BELOW
The artists that partied on throughout the night.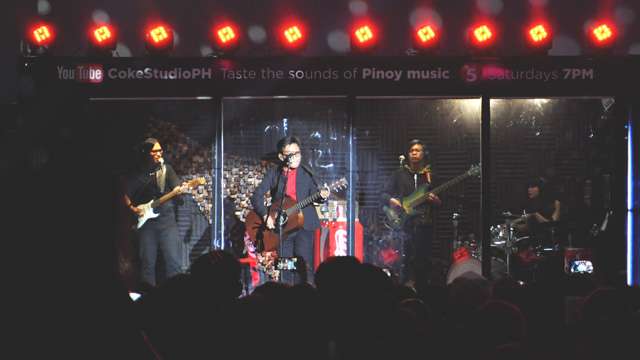 The event was jam-packed with amazing and energetic performances from well-known OPM stars like Gracenote, Autotelic, Reese Lansangan, Ebe Dancel, Abra, Franco, and Moonstar 88. Though each set of performers were only able to play a couple of songs, they managed to perform each one with great passion and stage presence, making sure that the audience was either swaying along with their slow jam or pumping their fists up to the beat.
ADVERTISEMENT - CONTINUE READING BELOW
The fun and comfy props Coke brought in to make the room pop.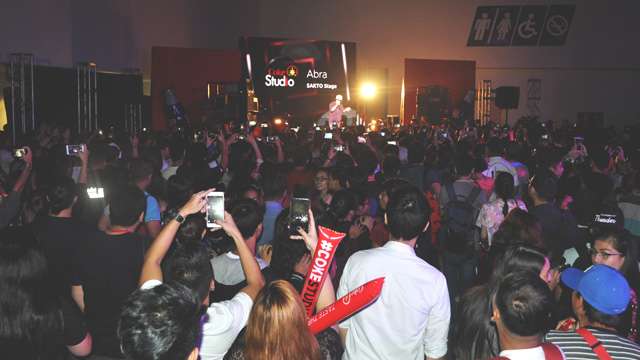 The event turned out to be a huge success, almost filling up the entire convention center! The positive turnout definitely means that we'll be seeing more of Coke Studio PH in the future, and we're especially excited for the different projects and collaborations they have planned for us!
ADVERTISEMENT - CONTINUE READING BELOW
Which icons/legends of Philippine music would you like to be featured on Coke Studio PH?