In a world where several different cafés offer you some snuggle time with a furry pal alongside your daily cup of coffee, it can be difficult to find one that definitely stands out. Introducing Uchi No Neko—The Cat House Café! The latest breed of cat café conveniently located in the heart of Katipunan Avenue, it offers much more than just drinks, pasta, and plump furry kittens playing about. Read on to see why this cat café is purr-fect for all cat lovers and kitties alike and what sets this cat café apart from all the rest!
1 It's way beyond your everyday cat café.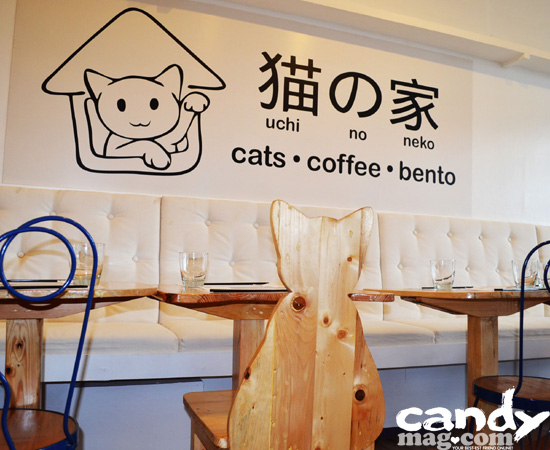 The Cat House Café is also a cat hotel, adoption center, events area, and art gallery all rolled into one convenient venue. With its walls adorned with everything cat-themed from trinkets to doorknobs and intricate murals hand-painted by one of the owners of the cat café herself, Ms. Cha Laxamana, there is surely no boring wall in this café! "I wanted to bring something new to the table, something that will set Uchi No Neko apart from all the other cat cafés" she lovingly says.
ADVERTISEMENT - CONTINUE READING BELOW
2 All their resident cats come with heart-warming backstories of rescue and recovery.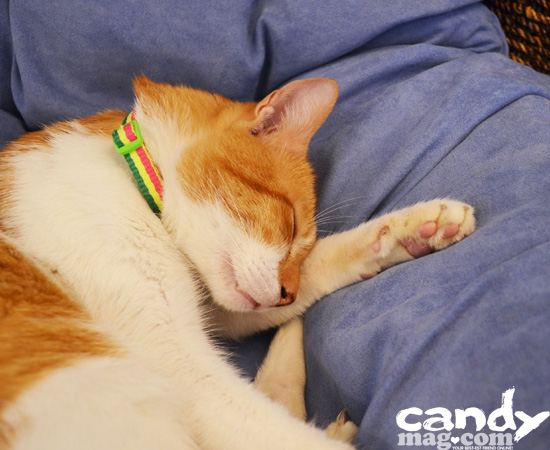 Uchi No Neko strictly says NO to buying their cats from pet stores. All their resident cats were rescued and have inspiring backstories of abuse, neglect, and recovery. The resident cats either come from the homes of the rescuers or from organizations like the Philippine Animal Rescue Team (PART).
3 You can bring home your favorite resident cat because it's also an adoption center.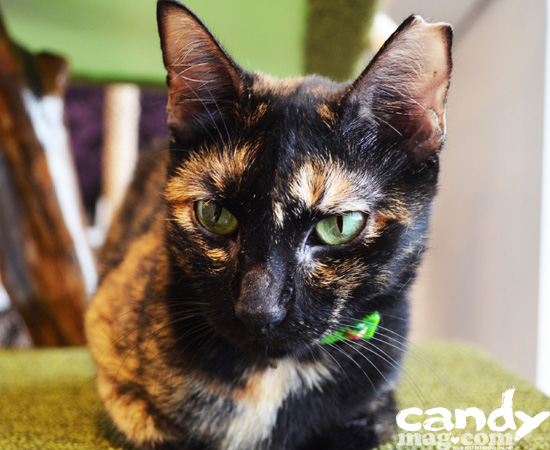 No more heartaches having to leave that furry cutie you've fallen in love with to the café caretakers anymore because you can now adopt your favorite cats with Uchi No Neko's Adoption Program! Unlimited kitty love and snuggles guaranteed. All the resident cats at the Cat Café are up for adoption and will stay at the café until they find their forever homes and families.

4 Uchi No Neko is designed to be a cat and cat lover's haven!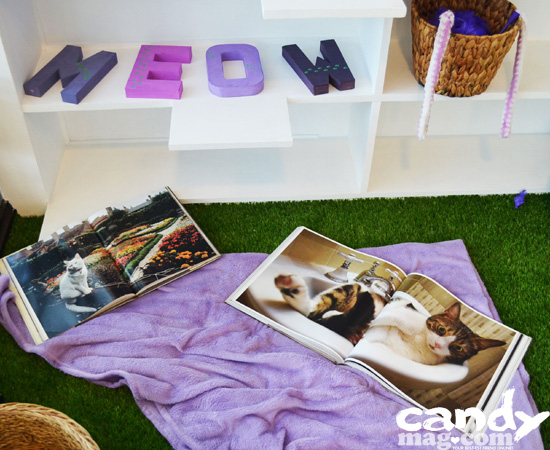 From indoor swings to cat bridges to soft grass and buckets of colourful cat toys, this café boasts of over one hundred square meters of kitty-themed everything! From tables to chairs and doorknobs and trinkets, you won't find a single boring corner in this delightful escape. Oh, and there are also ~two~ floors of this kitty-themed wonderland! Yay!

5 Not only are the interiors cat-themed, but so are all the food and drinks as well.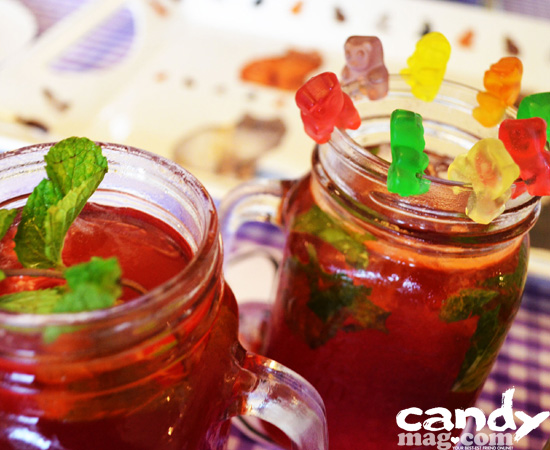 ADVERTISEMENT - CONTINUE READING BELOW
Uchi No Neko takes pride in its cat-loving chefs that prepare meals that could pass off as works of art. With intricate details moulded into whimsical cat shapes and designs, no meal is ever dull because they're all just too cute to eat! "People will surely be taking photos of their meals before digging in." –The Cat House Café

6 They treat their resident cats like royalty.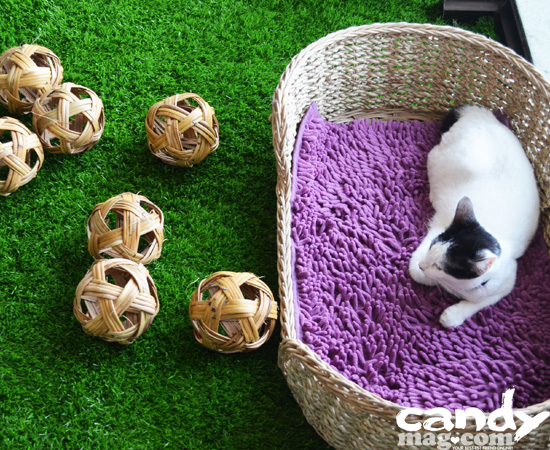 Uchi No Neko has a very strict policy regarding kitty shifts on the café floor. Each kitty will only be allowed 20 minutes to mingle with people before being whisked away back to their Cat Hotel, where they have individual suites, beds, are pampered, well-fed, and given an ample amount of time to decongest themselves from all the cuddling with the café customers. With over 35 resident cats, only 12-15 kitties will be allowed on the café floor at a time. This is to keep them from getting too stressed out from all the excited people and cat-crazy paparazzi.

Visit Uchi No Neko—The Cat House Café at the 2nd floor, 299 Katipunan Avenue, Loyola Heights, Quezon City (in front of Ateneo de Manila University, right beside National Bookstore), contact them at 09272149374, or email them at cha.cathousecafe@gmail.com. The Cat HouseCafé Facebook/Instagram/Twitter/Tumblr/Pinterest: cathousecafeph