Lifestyle
6 Reasons Why College Teens Are Obsessed With the Musical 'Hamilton'
Time to include it in your bucket list!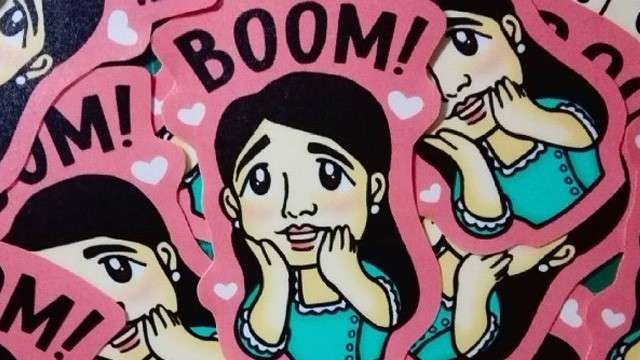 IMAGE Fandom Feels PH | instagram.com/fandomfeelsph
If you're wondering why a lot of people (mostly college students) can't seem to stop talking about Hamilton: An American Musical by Lin-Manuel Miranda, or why your friends keep posting about it online, we've listed down the reasons why this new Broadway musical has become a worldwide phenomenon. You're welcome. 
It's a hip-hop musical.
Let's admit it, a lot of teens are really not a fan of history and stage plays. And when you put them together, it's really not the kind of performance that would make you say, "shut up and take my money!" But what makes this play special (among many other things) is that the Founding Father of America, Alexander Hamilton's story is told using the hip-hop genre. 
His character is so relatable.
Not the first secretary of treasury kind of relatable, though. He's relatable in a sense that he, too, wants to speak out. A lot of young people want to voice out their opinions, but can't because of the society we live in. Even though people told him he has no right, Alexander Hamilton still fought for what he believed in.
ADVERTISEMENT - CONTINUE READING BELOW
It has catchy songs.
Once you listen to the soundtrack, get ready to be obsessed with it! It doesn't only have catchy (and amazing rap parts), but also a good story to tell. And because of this, it's hard to pick a favorite song—they'll all make you want to watch the musical in person.
ADVERTISEMENT - CONTINUE READING BELOW
The choreography is so on point.
Of course, if there's a catchy song, there's also a right-on-track choreography. Now you can sing and dance (and pretend you're in the musical) while listening to the soundtrack!
Quotable lyrics!
The musical doesn't only tell the story of Alexander Hamilton, but also focuses on the passion, strength, and devotion he has through the lyrics, making you understand the characters even more.
ADVERTISEMENT - CONTINUE READING BELOW
It's a great tribute to history.
To America, perhaps. But then again, history is history. And every country's history is an inspiring story to hear.
Are you obsessed with Hamilton, too?
Truth is, you don't need to spend a lot to achieve the feed of your dreams or build your portfolio.
Now's your chance to give back.
What's 'savings?' We only know 'merch.'
Feel good by smelling good, without shelling out a big chunk of your allowance!
Ward of the bad juju with the auspicious color red and the happy mouse.
Geraldine is part of Candy Rookies 2020, a group of influential and aspirational college students handpicked to represent #GenerationCandy in the year to come.
Looking to sport the long-haired look?
It's actually not an either-or situation.
Here's a list of amazing, albeit fictional, personalities from another world that inspire us to be our authentic selves.
I will have to say that it is by far one the best decisions I have made in my whole life.