Isn't it both as thrilling as it is funny to find yourself anew after losing yourself in a good book? It's like a little portal that conveniently fits in your backpack. Okay, let's get one thing straight: 2015 seriously felt like the very Genesis that the new generation of YA literature so desperately needed. Right? With amazing book-to-film adaptations like Veronica Roth's Insurgent, Suzanne Collins' Mockingjay (part 1 and 2), and of course, Antoine de Saint-Exupéry's The Little Prince, 2015 has been nothing short of amazing for books and films and books-turned-films alike. However, don't expect the YA wave to end anytime soon (frankly, it's a wave that we would gladly surf till the very end)—with more and more unique tales of adventure, romance, and mystery just waiting to hit the shelves, we just hope we've got enough moolah to buy all of them! Here are 52 of the most-anticipated book titles for 2016! Better bookmark a few and save some dates, Candy Girls!
ADVERTISEMENT - CONTINUE READING BELOW
This Is Where It Ends by Marieke Nijkamp
Release Date: January 5th 2016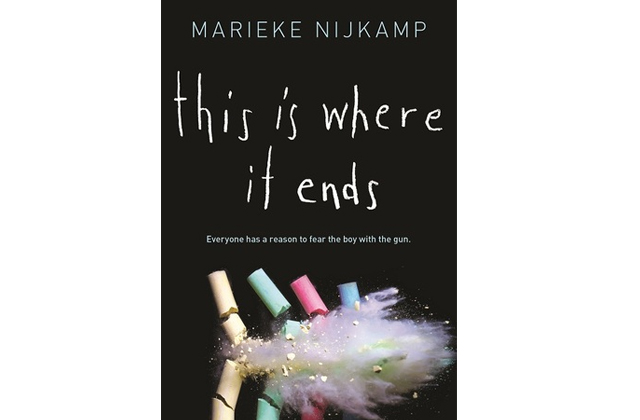 ADVERTISEMENT - CONTINUE READING BELOW
"Everyone has a reason to fear the boy with a gun" 
The entire story is focused on a high school, taken from the perspective of different high school students. Seems pretty harmless huh? It's a high school! What could go wrong? Maybe a few cliché crushes? Or a little bit of the cliché mean girl clique? Maybe it's that loco teacher who wants to ruin everyone's high school life by giving out impossible exams. Nope. The entire story takes place in 54 minutes... amidst a terrifying high school shooting.
ADVERTISEMENT - CONTINUE READING BELOW
Some students are trapped inside the school with the gunman, others are running up and down the streets desperate for help, and some are injured and fighting for their lives. When everything takes a terrifying and drastic turn for the worse, the students of this Alabama high school is forced to battle against the odds as the gunman randomly selects students to mercilessly kill on the spot. When every second counts, how many more innocent students  must die before the police come to end the nightmare?
Truthwitch by Susan Dennard
Release Date: January 5th 2016
ADVERTISEMENT - CONTINUE READING BELOW
Safiya is a Truthwitch, whose gifts enable her to discern truth from lie. It's a powerful magic that many would kill to have on their side, especially amongst the nobility to which Safiya was born. So therefore she must keep her gift hidden, lest she be used as a pawn in the struggle between the empires.
Passenger by Alexandra Bracken
Release date: January 5th 2016
ADVERTISEMENT - CONTINUE READING BELOW
Etta and Nicholas embark on a perilous journey across centuries and continents, piecing together clues left behind by a devious traveler will do anything to keep the object of untold value out of the powerful Ironwoods' grasp. But as they get closer to the truth of their search and the deadly game the Ironwoods are play­ing, evil forces threaten to separate Etta not only from Nicholas but from her path home.
Bookishly Ever After by Isabel Bandeira
Release date: January 12th 2016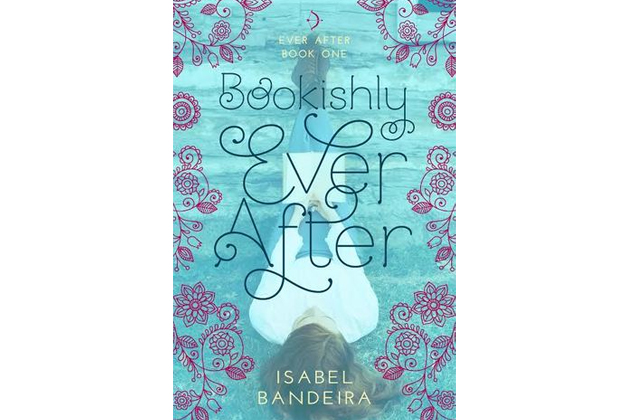 ADVERTISEMENT - CONTINUE READING BELOW
If Phoebe Martin's life would be a book, it would preferably be a jaw-dropping YA novel with a smoking hot paranormal love interest. But unfortunately, real life isn't at all that jaw-droppingly perfect or is it? When she finds out that Dev, the hottest guy in the Clarinet Section kinda sorta has a thing for her, she turns to her favorite novels for advice—changing herself and her attitude completely to match those of her heroines in the attempt to woo him and keep him forever. But what if her perfectly planned scheme fails? Will she be able to turn back to her novels of fictional love interests? Or will she forget herself entirely after falling in love with the real thing?
Shallow Graves by Kali Wallace
Release date: January 26th 2016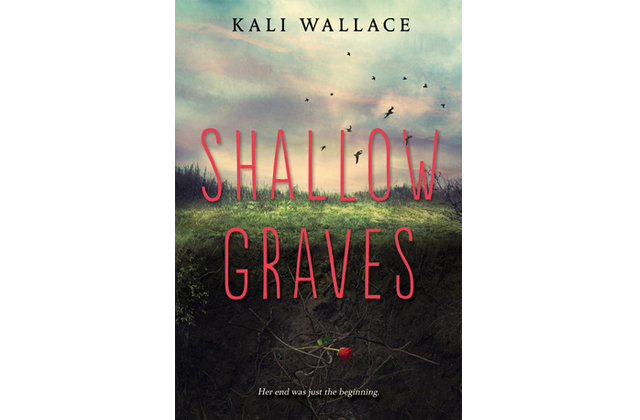 ADVERTISEMENT - CONTINUE READING BELOW
Seventeen-year-old Breezy Lin has died. Yep, you read that right. The story actually takes place post mortem. Pretty creepy huh? What boggles us though is how she just happens to suddenly wake up in a shallow grave a year after she passed away. She is pretty much as confused as we are. All she knows that she is somehow awake and conscious, and now she must set out to seek answers about the dangerous world in which she now belongs, where killers hide in plain sight and a sinister cult is hunting down strange creatures like her.
The Love That Split the World by Emily Henry
Release date: January 26th 2016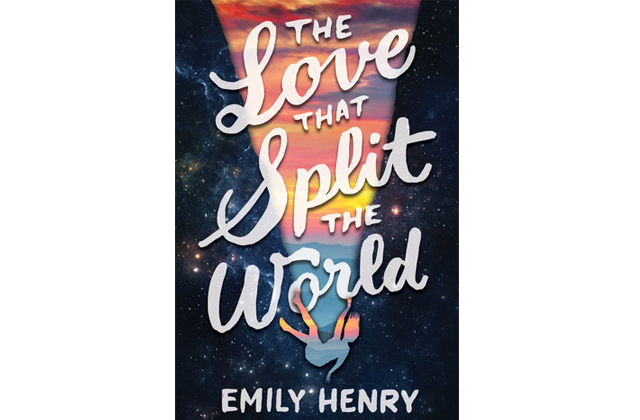 ADVERTISEMENT - CONTINUE READING BELOW
If The Time Traveller's Wife and Friday Night Lights had a baby, then this would be it.
Natalie Cleary's final summer in her small Kentucky hometown has been going really well. Nothing much out of the ordinary happens—until she starts seeing things. They were little things at first, like when she sees a red front door instead of its usual green, or a preschool in the place of the usual garden shop.
Natalie initially thought she was going crazy, until her entire down disappeared for hours, morphing into rolling hills and grazing buffalo. When she gets a visit from a mysterious apparition she calls "Grandmother," Natalie is faced with a frightening and challenging mission to save the only boy she's ever loved. It's all or nothing in Emily Henry's novel of sacrifice, bravery, and risking it all for the people you love.
The Memory of Light by Francisco X. Stork
ADVERTISEMENT - CONTINUE READING BELOW
Release date: January 26th 2016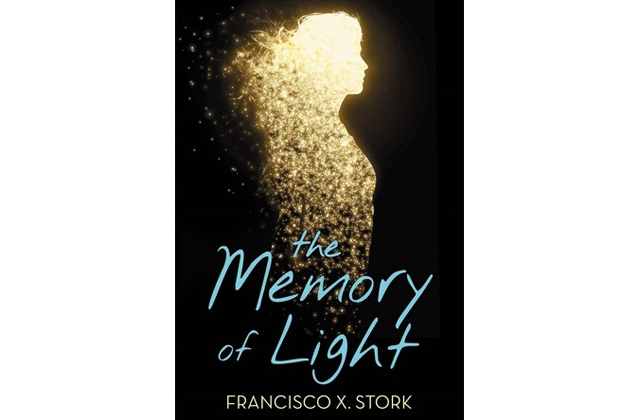 When young patient Vicky Cruz wakes up on a cold bed in the Lakeview Hospital Mental Disorders ward, only one thing goes through her head: "I can't even commit suicide right."
But this failed attempt may just have opened a brand new door for Vicky. She sparks newfound friendships that make her, for the first time ever, happy. But when a crisis  nobody saw coming forces her and her newfound friends to split, will her bonds break apart and cause her to revert to her old ways? Or will they have given her the internal strength she never thought she had? 
ADVERTISEMENT - CONTINUE READING BELOW
Symptoms of Being Human by Jeff Garvin
Release date: February 2nd 2016
"The first thing you're going to want to know about me is: am I a boy? Or am I a girl?"
Riley Cavanaugh is many things: snarky, rebellious, punk rock, and gender-fluid. Some days Riley identifies as a boy, other days a girl. No one exactly knows for sure. The thing is, Riley isn't exactly out yet. On the advice of a therapist, Riley vents out all emotions in an online blog to understand what it's really like to be a gender-fluid teenager. When Riley's blog goes viral, an anonymous commenter discovers Riley's true identity, threatening exposure. Now Riley has a choice to make: abandon the blog and everything it has given—a life, real friends, and a new sense of confidence, or stand strong, come out, and face the ugly truth.
ADVERTISEMENT - CONTINUE READING BELOW
Starflight by Melissa Landers
Release date: February 2nd 2016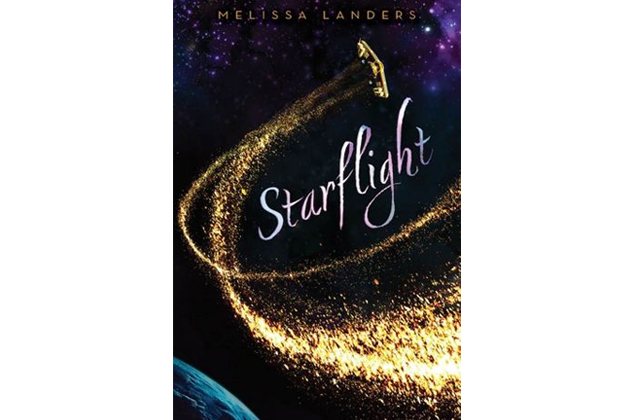 Life beyond the outer realm is lawless, dirty, and difficult, and Solara Brooks is craving for it. Fresh out of an orphanage, Solara is hungry for the world beyond her world. A world who cares less for the grime under her fingernails or the tattoos she has on her knuckles. She's so desperate for freedom that she's willing to indebt herself to Doran Spaulding, Mr. Popular quarterback who has given her nothing but misery all throughout high school, in exchange for a ride on the spaceliner Zenith—her key to freedom.
ADVERTISEMENT - CONTINUE READING BELOW
One More Day by Kelly Simmons
Release date: February 2nd 2016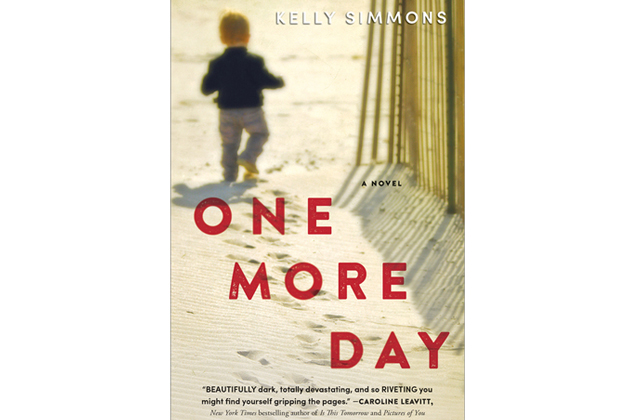 Carrie Morgan's world falls apart when her son Ben goes missing. More than a year after Ben's disappearance, he miraculously returns—only to disappear again 24 hours later. Carrie is confused, hurt, and on the verge of going insane. Her neighbors start blaming her for the abduction of her own son as well as disregarding her pleas for help. Will Carrie ever find her son again? Or will she be the alleged mastermind of her son's kidnapping?
ADVERTISEMENT - CONTINUE READING BELOW
Stars Above (from The Lunar Chronicles) by Marissa Meyer
Release date: February 2nd 2016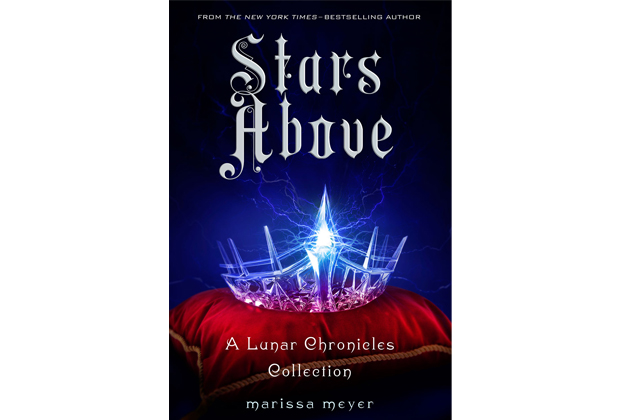 The universe of the Lunar Chronicles holds more questions than answers. The enchantment continues in Marissa Meyer's novel Stars Above. Contained in this book is a selection of stories as well as the history behind the characters we've all grown to know and love. How did Cinder arrive in New Beijing? How did the soldier Wolf transform from an innocent young man into a ruthless killer? Beautiful, enchanting, and gripping, you will be left with answers to the most perplexing questions as well as even more mysteries than before.
ADVERTISEMENT - CONTINUE READING BELOW
Glass Sword by Victoria Aveyard
Release date: February 9th 2016
Mare Barrow's blood is red. Just like a commoner. But her silver ability, the power to control lightning, has unwittingly turned her into a weapon that the royal court is dying to control. Mare now sets out to a perilous journey to find fellow Red-and-Silver fighters to help her battle against her oppressors. Will the pressure of the lives at stake shatter her? Or will her experiences of lies and betrayal harden her forever?
ADVERTISEMENT - CONTINUE READING BELOW
These Vicious Masks by Tarun Shanker & Kelly Zekas
Release date: February 9th 2016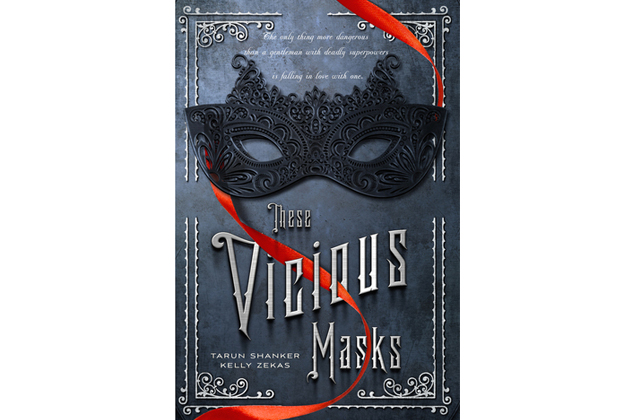 If Jane Austen and Stan Lee's X-Men had a baby, then this would be it.
Brilliant and gripping with adventure, Tarun Shanker's novel is set in Victorian London, 1882. Evelyn is sick and tired of society and its expectations. So when her sister Rose goes missing, she travels to London in search for her. But she's not the only one looking for Rose. A reclusive gentleman by the name of Sebastian Braddock is also using any means to get his hands on her sister, claiming that Rose has a special gift of healing powers. Evelyn is convinced that Sebastian is a total nutjob, until she discovers that his tales of extraordinary people are actually true—and her beloved sister is in an even greater danger than she originally feared.
ADVERTISEMENT - CONTINUE READING BELOW
Rebel Bully Geek Pariah by Erin Jade Lange
Release date: February 16th 2016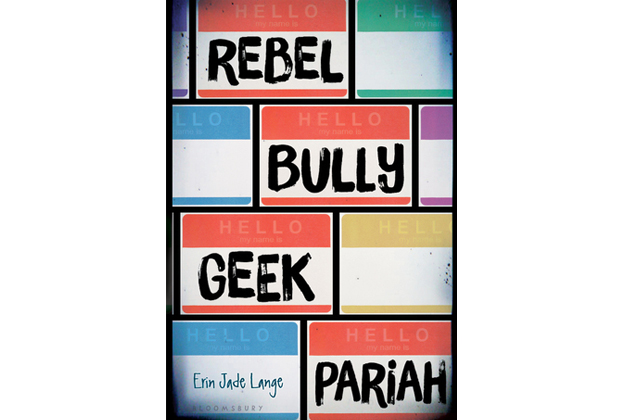 Andi (The Rebel) is a popular kid, or should we say, used to be. He is now but a dreadlocked tattooed wild child.
York (The Bully) is this rough neck who basically torments anyone who dares cross his path. Especially ANYONE who has the audacity to pick on his younger brother—the only thing in the world that he truly loves.
ADVERTISEMENT - CONTINUE READING BELOW
Boston is this crazy intelligent geek who was bullied for most of his life. Now he's  obsessed with getting into the very best Ivy League College in the state.
Sam (The Pariah) likes to be invisible. No one notices him, no one gives him any attention. It has always worked for Sam...until one night.
Andi, York, Sam, and Boston would rather die than be seen with each other in the light of day. When a wild party gets busted by the cops however, they hop into the nearest vehicle they find and drive as fast as they can away from the scene. But when their getaway takes a dangerously unpredictable turn, staying together may be the only way they can survive.
Riders by Veronica Rossi
Release Date: February 16th 2016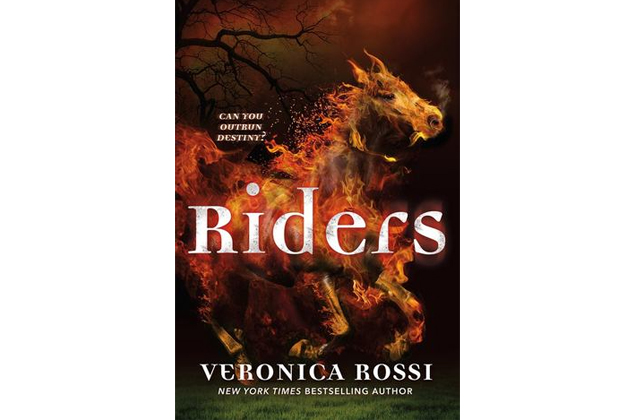 ADVERTISEMENT - CONTINUE READING BELOW
For 18-year-old Gideon Blake, nothing but death can keep him from achieving his goal of becoming a U.S. Army Ranger. As it turns out, it does. Recovering from the accident that most definitely killed him, Gideon finds himself with strange new powers and a bizarre cuff he can't remove. His death has brought to life his real destiny. He has become War, one of the legendary four horsemen of the apocalypse.
Take The Fall by Emily Hainsworth
Release date: February 16th 2016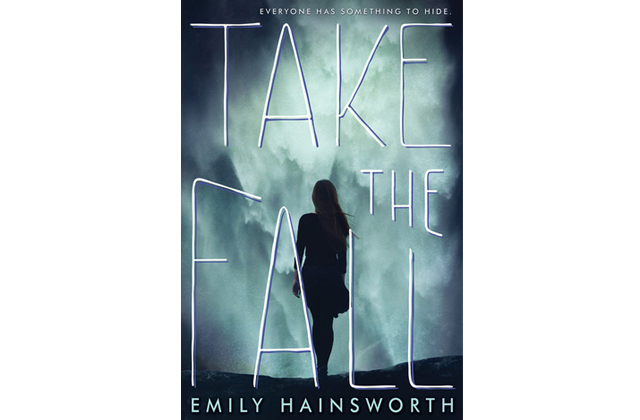 ADVERTISEMENT - CONTINUE READING BELOW
There's only one question in everyone's head: "who killed Gretchen Meyer?"
Fear grips the residents of Hidden Falls when Sonia Feldman and her best friend Gretchen Meyer are attacked in the woods. Sonia is lucky to escape alive, whereas  her friend Gretchen...not so much. Her lifeless body was found at the bottom of a waterfall the following day. As Sonia comes to terms with her guilt and the trauma from that night, everyone is pestering her with questions and searching for evidence. Could Sonia have seen something that could ultimately lead to the arrest of Gretchen's killer? Or will she be mistakenly arrested for a crime that she didn't do?
The Girl from Everywhere by Heidi Heilig
Release date: February 16th 2016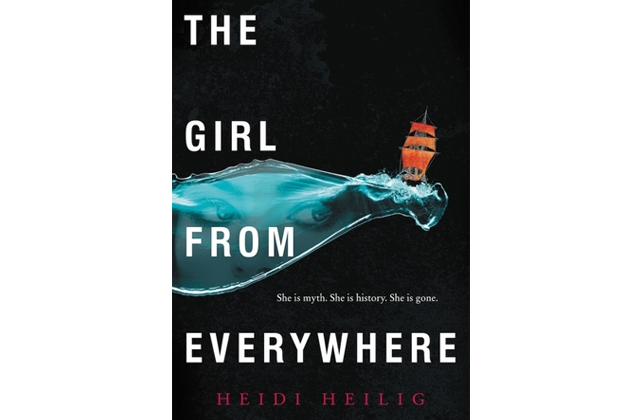 ADVERTISEMENT - CONTINUE READING BELOW
Heidi Heilig's debut fantasy novel sweeps through several different time periods: from 19th century Hawaii to modern-day New York. Centered around an adventurous young lady and her father's time traveling ship, everything she's ever come to know threatens to fall apart when her father gambles with her very existence.
13 Ways of Looking at a Fat Girl by Mona Awad
Release date: February 23rd 2016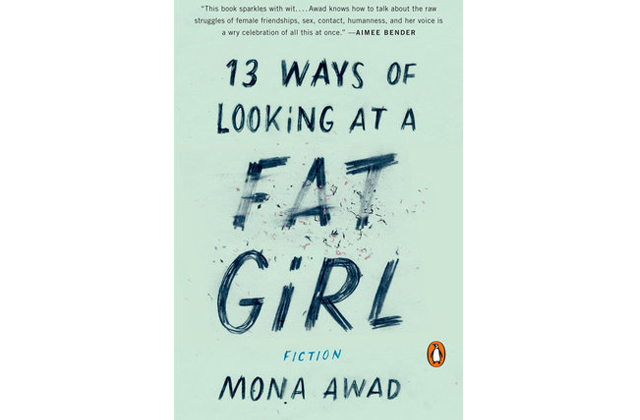 ADVERTISEMENT - CONTINUE READING BELOW
Lizzie has never liked the way she looks. Despite her friends telling her that she's lovely just the way she is. Lizzie starts dating guys online, but backs out when they start asking about what she looks like—believing that no one would want to date a girl like her just because she's fat. Deciding to take things into her own hands, she starts pushing herself to the extremes to lose weight—counting pounds lost and calories consumed. But no matter how much weight she loses, will she ever see anything more than an insecure fat girl?
As inspirational as it is heartbreaking, Mona Awad redefines the true value of inner beauty and skewers society's obsession with body image on her debut novel, 13 Ways of Looking at a Fat Girl. Whilst breaking down a very deeply-seated notion that tells women and young girls that they have no more express value other than their physical appearance.
ADVERTISEMENT - CONTINUE READING BELOW
Into the Dim by Janet B. Taylor
Release date: March 1st 2016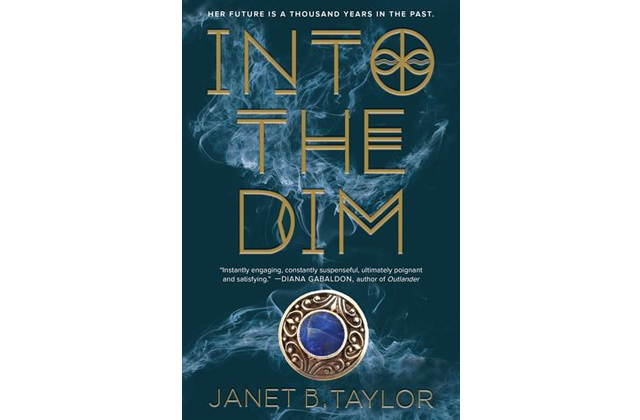 Sixteen-year-old Hope Walton's world crumbles when her mother dies in an earthquake overseas. After agreeing to spend the Summer in Scotland, Hope discovers that her mother is not only an influential academic, a part of a secret society of time travellers as well. She then finds hope in rescuing her mother: going back in time to save her. But with time itself running out, Hope has to figure out a way to save her mother quick before she gets lost in the flurry of time periods. Forever.
ADVERTISEMENT - CONTINUE READING BELOW
Beyond the Red by Ava Jae
Release Date: March 1st 2016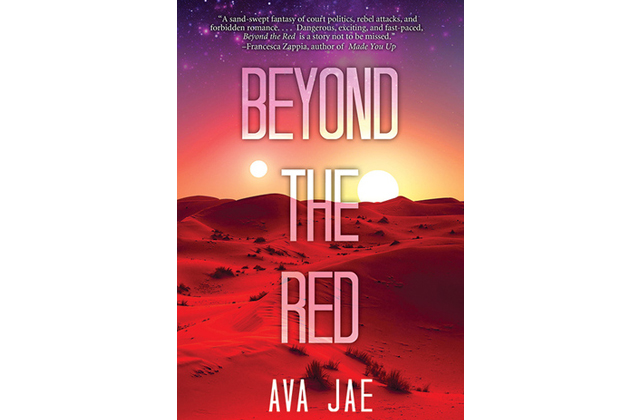 Ava Jae's novel focuses on Kora, a young queen who is the very first woman crowned to rule her alien empire. Instead of cheers and graciousness however, her people are rioting and demanding that her blood thirsty younger brother take the throne instead. Despite several assassination attempts as well as the uprising of nomadic rebels, Kora is determined to save her kingdom from her brother's would-be tyrannical rule.
ADVERTISEMENT - CONTINUE READING BELOW
On The Edge Of Gone by Corinne Duyvis
Release date: March 8th 2016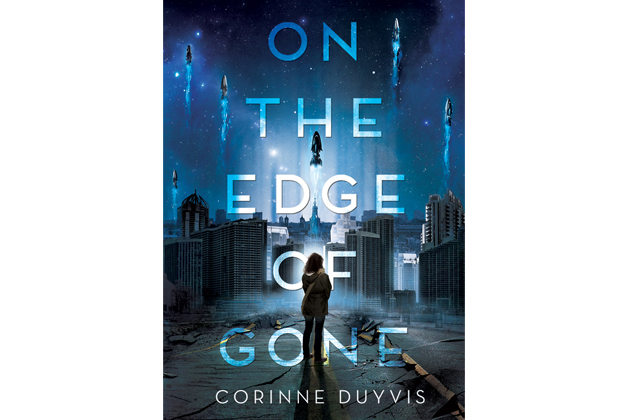 January 29, 2035: that's the day on everyone's calendar... the day of the big one.
A massive comet is expected to hit Earth, with the potential to completely annihilate the human race. Denise needs to get her family to safety. But her sister Iris is missing, and her drug-addicted mother is only slowing her down. When Denise discovers that there is a ship leaving Earth to colonize new worlds, she makes it her sole mission to get her family there. But when she finds out that the ship has already pre selected only the most talented and useful people, Denise only feels all the more determined to save her family one way or another—despite her worsening autism.
ADVERTISEMENT - CONTINUE READING BELOW
Seven Ways We Lie by Riley Redgate
Release date: March 8th 2016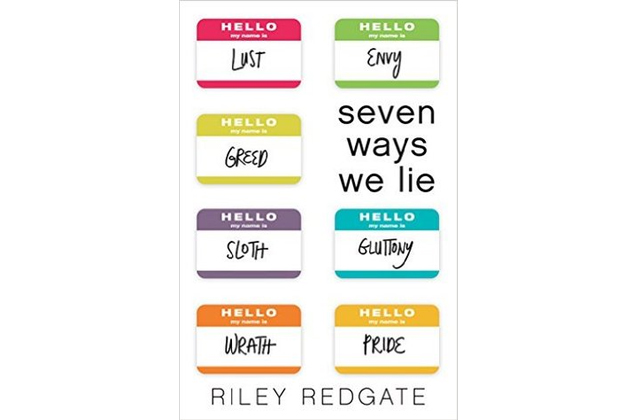 Paloma High School is ordinary by whatever standards. It's got the same cliques, the same prejudices, the same high school food chain, even right down to the questionable mystery meat cafeteria food. But of course, like in every high school, everyone has secrets.
ADVERTISEMENT - CONTINUE READING BELOW
When a scandalous love affair between a student and a teacher surface, everyone starts pointing fingers. But for the unlikely friends who've planted the rumor in the first place, their lives take a drastic unpredictable turn. Every single decision they make and every lie they tell will change someone's life—and not for the better. When things go way too far, will the friends be able to undo what they've done? Or will they keep spinning their elaborate web of lies and secrets?
The Steep and Thorny Way by Cat Winters
Release date: March 8th 2016
ADVERTISEMENT - CONTINUE READING BELOW
A story set in the 1920s and inspired by Shakespeare's Hamlet, we follow a girl named HanaleeDenney, the daughter of a white woman and African-American man. By law, she has almost no rights whatsoever, and what makes matters worse, is that her father has died after getting hit by a drunk driving teenager.
Now her father's killer has just been bailed out of jail, and he tells Hanalee that her father wasn't killed by the accident, but by the very doctor who treated him. A story filled with loss, mourning, and even more mysteries than answers, Cat Winters' A Steep and Thorny Way is a story of how pain, grief, and confusion can further manipulate the culture of an already rotten state.
Lady Midnight by Cassandra Clare
Release date: March 8th 2016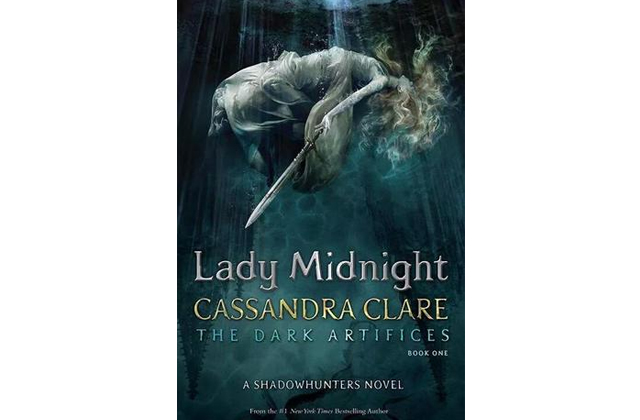 ADVERTISEMENT - CONTINUE READING BELOW
It's been five years since the events that almost brought the Shadowhunters to the very brink of oblivion. Five years since the death of her parents, Emma Carstairs is no longer a weeping child, but a strong young woman hell bent on discovering who (or what) killed her parents and avenging them.
The Serpent King by Jeff Zentner
Release Date: March 8th 2016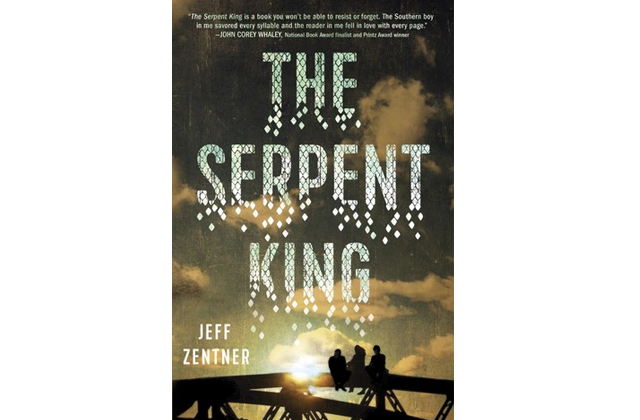 ADVERTISEMENT - CONTINUE READING BELOW
Dill has had to wrestle with venomous snakes his whole life. Literally, and figuratively. At home he is the son of a Pentecostal minister who urges him to constantly handle poisonous rattlesnakes and at school, he is targeted by bullies for his father's extreme faith and public fall from grace. He and his fellow outcast friends are desperate to survive the last few months of senior year without allowing anyone or anything destroy their creativity and sense of self. Will they make it out intact? Or will the small-town culture break them down?
Shelter by Jung Yun
Release date: March 15th 2016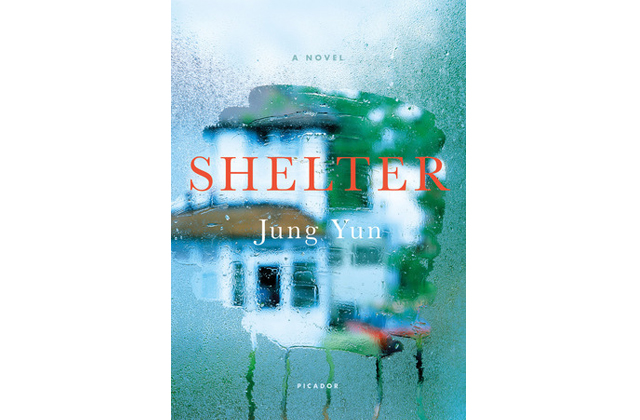 ADVERTISEMENT - CONTINUE READING BELOW
"Why should a man care for his parents when they failed to care for him as a child?"
Kyung Cho is living in a house he can't afford, and his student loan debts are spiraling out of control. A tenure-track professor, he and his wife have always lived beyond their means—now their horrid decisions are catching up on them.
Kyung's parents live a few miles away in the most exclusive high-end neighborhood, surrounded by all the wealthy luxuries Kyung so desperately wants for his wife and son. His own childhood however, was far from such privilege growing up. He can barely even face his parents. Much less ask them for help.
But when an act of violence forces Kyung's parents out of their comfortable abode, Kyung is obligated to take them in despite the emotional barriers separating them as parents and son. Shelter is an incredibly well-crafted work of art that makes its readers think about a parent's unconditional love as well as the indestructible bond between family.
ADVERTISEMENT - CONTINUE READING BELOW
The First Time She Drowned by Kerry Kletter
Release Date: March 15th 2016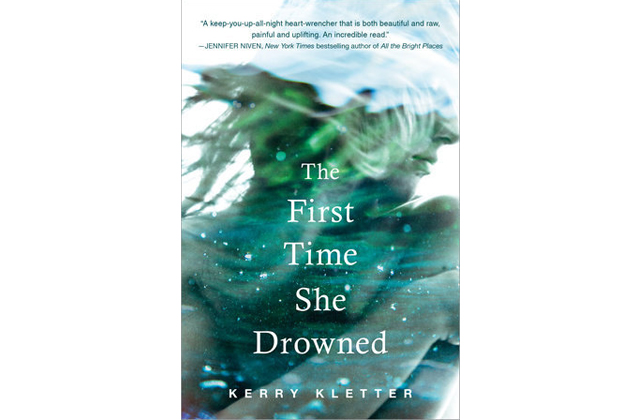 The story focuses on one girl's struggle to fit back into society after being released from the  mental institution she has lived in for most of her life. A story told in shifting perspectives and jumping to and fro from the past and future, Kerry Kletter's The First Time She Drowned is a beautiful novel about mental illness, and how one young girl struggles through it every single day.
ADVERTISEMENT - CONTINUE READING BELOW
Stone Field by Christy Lenzi
Release date: March 29th 2016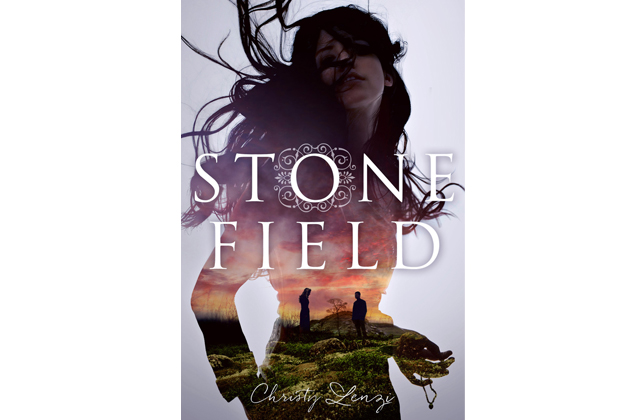 In a small town on the very brink of Civil War, Catrina finds a strange man creating strange patterns on the family's farm crops. He's naked, fevered, afraid, feral, and strikingly beautiful. This doesn't bother Catrina one bit—not proud of what she has done in the past herself.
ADVERTISEMENT - CONTINUE READING BELOW
They both fall madly in love with each other—despite the scandalous rumors from the small town, as well as her brother's overprotectiveness. A novel inspired by Emily Brontë's classic Wuthering Heights, Stone Field is a moving novel focused on how violence and bloodthirst can corrupt the human spirit, as well as how love can overcome all anger, vengeance, and hatred.
Walk the Edge by Katie McGarry
Release date: March 29th 2016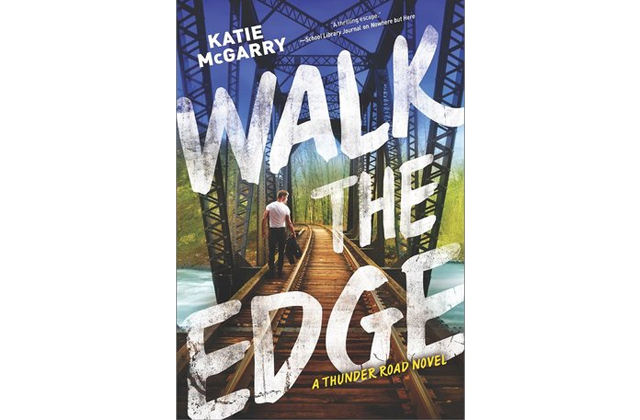 ADVERTISEMENT - CONTINUE READING BELOW
Smart. Responsible. That's seventeen-year-old Breanna. Heaven forbid she even let a single hair out of line. Until one night of thoughtlessness pushes Breanna and a senior named Razor into a ruthless blackmailer's line of fire. Making them his next big target to bring down hard. Breanna and Razor then team up to find out who the blackmailer is and how to shut him down for good.
Don't Get Caught by Kurt Dinan
Release date: April 1st 2016
ADVERTISEMENT - CONTINUE READING BELOW
"10:00pm tonight at the water tower. Tell no one. —Chaos Club"
When Max Cobb receives a mysterious invite from the impossible-to-trace, prank-pulling Chaos Club, he is left dumbfounded. "Why me?" He asks himself. After all, he was this super smart nerd without a social life. His chances of getting invited to such a cool club was basically the same as his chances of seeing a real life unicorn. Craving for a little thrill, he goes anyway—only to discover the defaced water tower and already pissed cops who catches him red-handed at the scene of the crime. Max now has only two things running through his mind: 1) this invite was obviously a setup; and 2) time for some payback. Let the prank war begin.
Gena/Finn by Hannah Moskowitz& Kat Helgeson
Release date: April 5th 2016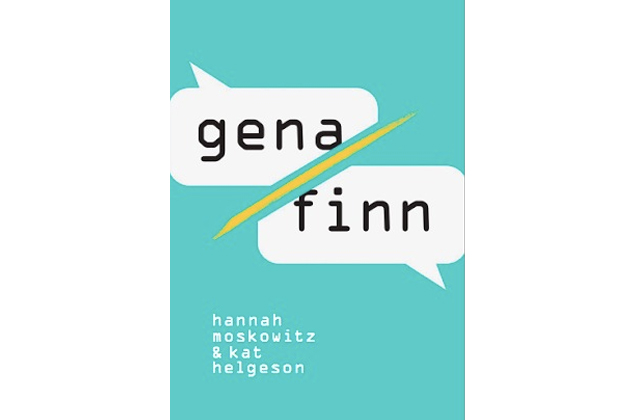 ADVERTISEMENT - CONTINUE READING BELOW
Gena (short for Genevieve) and Finn (short for Stephanie) have little in common. Like, seriously. Gena is preparing to leave her posh boarding school for college, whereas Finn is struggling to make ends meet in the big city. Gena's love life is a series of relationships gone wrong, while Finn is making a go for it with her long-time boyfriend, Charlie. What they do have, however, is a crazy fangirling for Up Below, a popular TV show with a massive following. When they come across each other via blog posts and fan fiction stories, the two spark an unlikely friendship as they seek solace with each other online—as their real lives are quickly falling apart. A novel built on online friendships clashing with real life relationships, Moskowitz and Helgeson create a story that's funny, moving, and will definitely bring out the fangirl in each of us.
Tell The Wind And Fire by Sarah Rees Brennan
ADVERTISEMENT - CONTINUE READING BELOW
Release date: April 5th 2016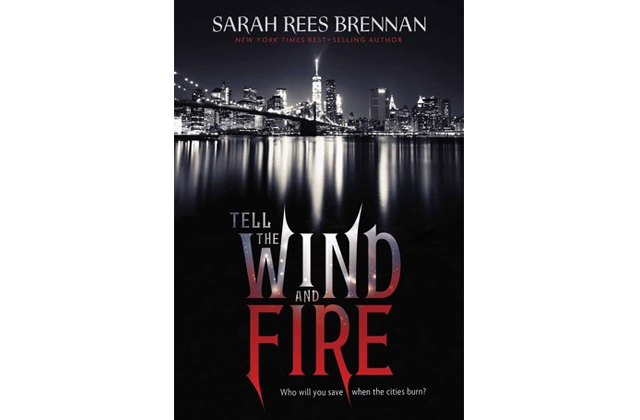 Lucie lives in New York. Nope, not the modern-day concrete jungle we're all familiar with. The New York in Brennan's fantasy novel is torn between two very powerful but different types of magic. Protagonist Lucie's own family was torn apart years ago by the very same war that broke the city she lives in, leaving her with almost nothing.
ADVERTISEMENT - CONTINUE READING BELOW
There is a bright side though, her boyfriend Ethan is such a sweetheart. But when Ethan turns out to be a soulless doppelgänger conjured up by some dark magic. Not knowing where to go, or who to trust, Lucie is thrust into an exhilarating adventure filled with magic, mystery, betrayal, and adventure.
Scarlett Epstein Hates It Here by Anna Breslaw
Release date: April 19th 2016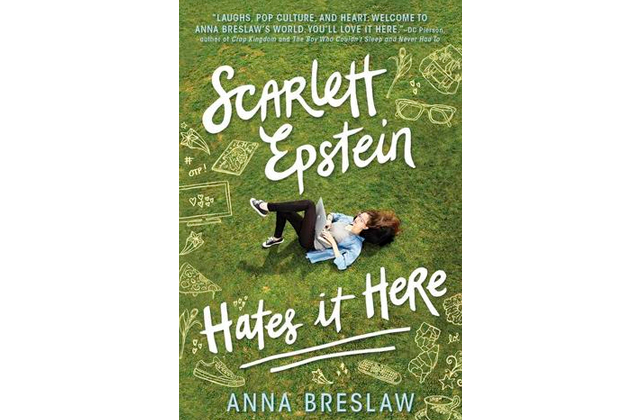 ADVERTISEMENT - CONTINUE READING BELOW
Scarlett Epstein is a fangirl of a beloved TV show, and she's also crazy about the most perfect guy in her high school. But when that TV show is cancelled and her longtime crush is sucked out of her radar into the world of The Populars, Scarlett turns to fan fic message boards for asylum.
Instead of popular celebrities starring in her fanfic though, she uses real-life students from her high school—and venting out what she really thinks of them. Scarlett never really considered what would happen if one of the kids she wrote about would just happen to come across her story though, until a very dramatic series of events exposes a reality far more complex than whatever Scarlett has written. Thus forever affecting her relationships with other people—both online and IRL.
The Land of 10,000 Madonnas by Kate Hattemer
Release date: April 19th 2016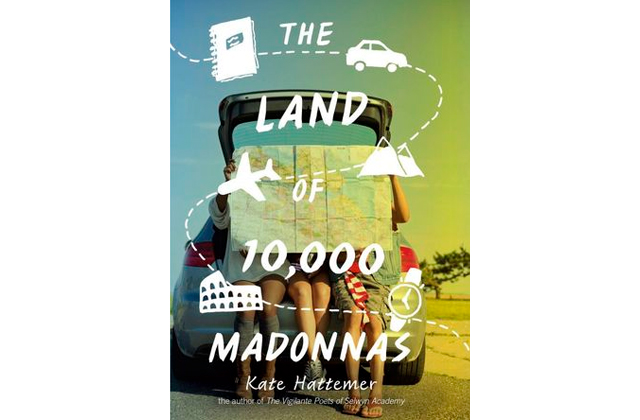 ADVERTISEMENT - CONTINUE READING BELOW
Jesse lives in a house covered in postcards with his history professor—he also has a very severe heart condition which will ultimately cut his life tragically short. Before his death however, he puts together a trip through Europe for his three cousins, his girlfriend, and his best friend instructing them to backpack across Europe as his dying wish. It's an adventure-filled trip that will change the way these five teens look at the world as well as teach them how to come to terms with life, living with a purpose, and leaving behind a legacy.
Not Working: A Novel by Lisa Owens
Release date: May 3rd 2016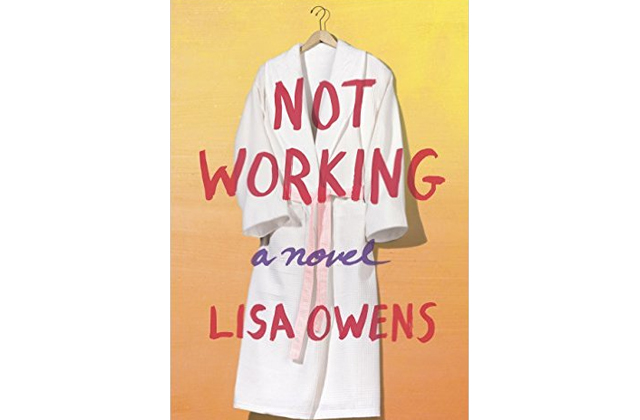 ADVERTISEMENT - CONTINUE READING BELOW
Lisa Owens' hilarious debut novel covers a crazy adventure centered around twenty-something Claire, who has just literally dropped everything and walked out to pursue everything she's ever wanted to do. Claire has quit her job without a plan, and left everyone dumbfounded asking "why on earth would she do such a thing?!"
A hilarious novel about chasing dreams and self-discovery, Owens may have just peered through the looking glass of how most people would have handled a real life situation of literally just quitting their job on the spot and heading out to a spontaneous adventure that even they didn't plan for.
The Square Root of Summer by Harriet Reuter Hapgood
Release date: May 3rd 2016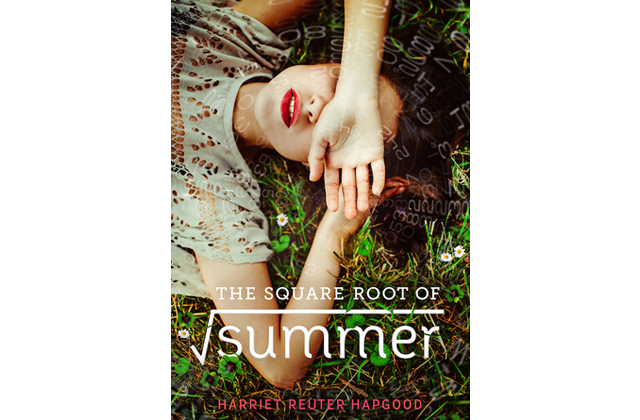 ADVERTISEMENT - CONTINUE READING BELOW
Gottie Oppenheimer is a seventeen-year-old Physics prodigy who spends the summer mending her broken heart while still finding time to explore the space-time continuum.
The Star-Touched Queen by Roshani Chokshi
Release Date: May 3rd 2016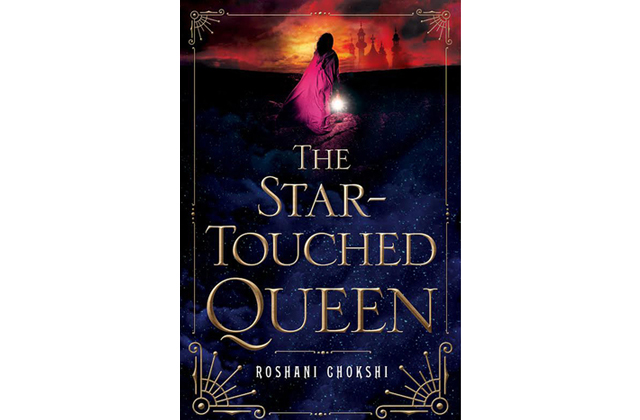 A novel inspired by Indian mythology, The Star-Touched Queen is centered around 16-year old Maya, cursed with the marriage of Destruction and Death. Because of this she has but earned the scorn and fear of her father's entire kingdom. Her father Raja then arranges a marriage for Maya to quell outside rebellions. But when her wedding takes a tragic turn, Maya becomes the queen of Akaran and wife of Amar. As Akaran's queen she finds her voice, and as a wife she finds warmth. But Akaran has its own dark secrets. Will she be able to uncover Akaran's mysterious past? or will she be entangled in its elaborate web of lies and secrets?
ADVERTISEMENT - CONTINUE READING BELOW
The Last Star by Rick Yancey
Release date: May 24th 2016
Brilliant author Rick Yancey risks it all to tell the tale of the much awaited conclusion of The Fifth Wave trilogy. When the battle has begun, and neither side is willing to surrender, The Last Star is a novel filled with action, sacrifice, honor, and fighting for the planet until the very last beating heart. Rick Yancey's young adult science fiction novel The Last Star is the sequel to The Infinite Sea, the second book of The Fifth Wave trilogy.
ADVERTISEMENT - CONTINUE READING BELOW
Outrun the Moon by Stacey Lee
Release date: May 24th 2016
San Francisco, 1906: fifteen-year-old Mercy Wong is determined to break free from the extreme poverty shrouding her Chinatown village—and the only way to do that is to receive an education from St. Clare's School for Girls. But here's the problem: it's only reserved for spoiled white heiresses. With a little cunning wit and bribing however, Mercy finds a way into the school only to find out that just getting in was the easy part. Now she has to deal with bullying from all the other girls as well as an impending disaster. When a massive earthquake hits and destroys homes as well as the school, everyone is faced with destruction, famine, and suffering. The ever-headstrong Mercy can't just stay put and wait for the military's help. She has now taken on the mission to lead a complex cast of extraordinary characters in this historical tale of survival amidst disaster.
ADVERTISEMENT - CONTINUE READING BELOW
My Name is Leon by Kit de Waal
Release date: June 6th 2016
Leon is only nine years old. But unlike other kids his age, he doesn't believe in Father Christmas nor the Tooth Fairy. He can also tell when all the adults around him are speaking in hushed voices and wearing pretend faces. They don't think Leon can understand anything, but Leon knows that all too well.
ADVERTISEMENT - CONTINUE READING BELOW
He knows that the adults are threatening to take Leon's perfect younger brother Jake away and give him to strangers—because Jake is white and Leon is not.
A heart-wrenching story about love, loss, and the unbreakable bond between siblings, Kit de Waal's novel has redefined brotherly love as well as to how far a brother is willing to go to piece his broken family back together again.
My Lady Jane by Cynthia Hand, Brodi Ashton, & Jodi Meadows
Release date: June 7th 2016
ADVERTISEMENT - CONTINUE READING BELOW
Awkward sixteen-year-old Lady Jane Grey is arranged to be married to a complete stranger. She is also entangled in an elaborate plot to rob her cousin, King Edward, of his throne. Not only that, she's also about to be crowned the newest Queen of England! What on earth could go wrong, right? Everything that possibly can.
Cure for the Common Universe by Christian McKay Heidicker
Release date: June 14th 2016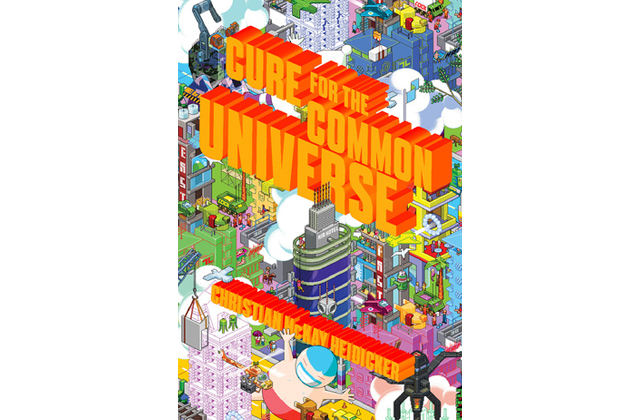 ADVERTISEMENT - CONTINUE READING BELOW
Sixteen-year-old Jaxon has just met a girl. A beautiful, living, breathing girl named Serena who smiles at him, laughs at his jokes, and actually seemed pretty excited when he asked her out! Jaxon was over the moon until ten minutes later when he is sent to video game rehab for his over-the-top video game addiction. Now Jaxon has four days to do whatever it takes to make it to his first date with a real life girl EVER. Lie, cheat steal, do chores, even learn how to sew! Will Jaxon finally realize that real life relationships are worth much more than a bunch of video games?
The Geek's Guide to Unrequited Love by Sarvenaz Tash
Release date: June 14th 2016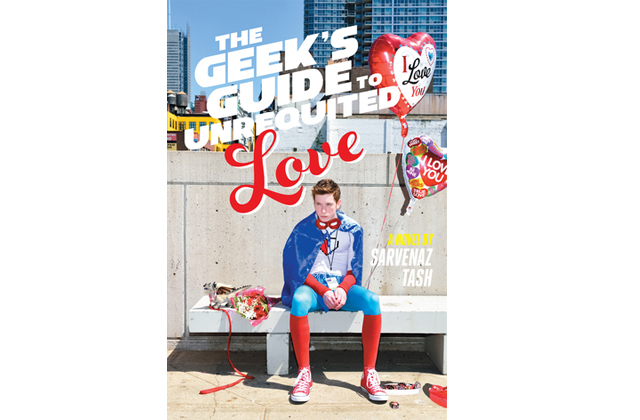 ADVERTISEMENT - CONTINUE READING BELOW
Sixteen-year-old Graham has been in love with his best friend/neighbor Roxana for nearly eight years (and still running!), ever since he first moved into town and she asked him which Hogwarts house he'd been sorted into. Now bonding over their favorite comic book series, Graham discovers the most perfect way to woo Roxana and telling her how he truly feels: by taking her to the coolest, geekiest, and awesomest comic con! Funny, nerdy, and downright romantic, this is a brand new type of read for every comic book-loving Candy Girl.
The Girls by Emma Cline
Release date: June 14th 2016
ADVERTISEMENT - CONTINUE READING BELOW
Evie is pretty much just your average girl doing average things—and craving for a little adventure in life. When Evie spots Suzanne and a group of older girls, she is smitten by their mysterious manner, their freedom, and their careless aura of abandon. Evie senses adventure and desperately wants to fit in with this exotic new crowd of cool girls. When Evie's obsession with Suzanne hits the high notes of extreme, she doesn't realize how close she is to unthinkable violence and getting herself into a sinister cult's line of fire.
Shiny Broken Pieces by Sona Charaipotra & Dhonielle Clayton
Release date: July 12th 2016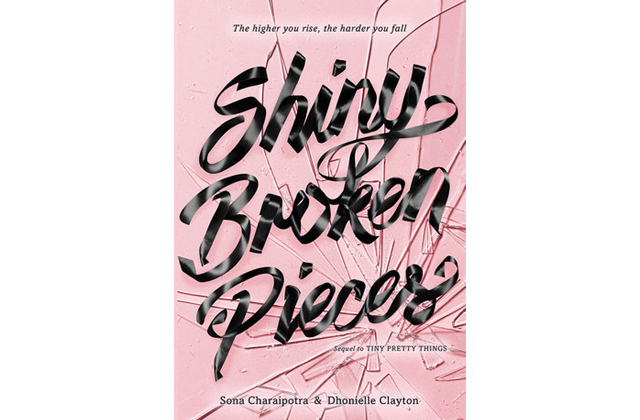 ADVERTISEMENT - CONTINUE READING BELOW
Gigi, Bette, and June have given up everything they've ever had to dance at Manhattan's greatest ballet school. The very same school that trains ballerinas to become legends whose names echo throughout history. Now they're competing against one another to fight for the very last spot in the school of their dreams.
They are all gifted, determined, brilliant, and none of them are playing nice. After years of grueling auditions, torn ribbons, worn down ballet shoes, and broken hearts, it all comes down to this final dance. Who will make the cut? And who will lose her dream forever?
The Ballroom by Anna Hope
Release date: August 23rd 2016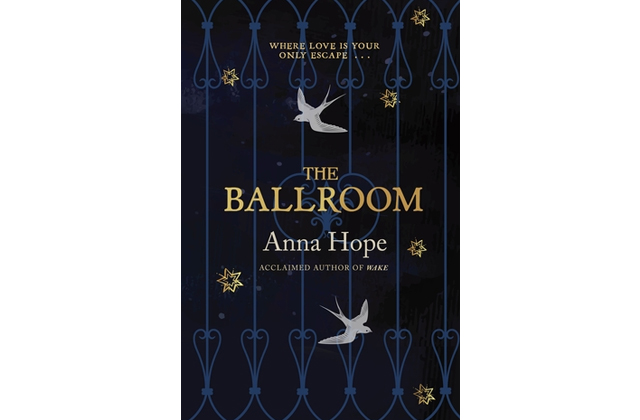 ADVERTISEMENT - CONTINUE READING BELOW
1911: In a Mental Institution, male and female patients are kept apart with walls, gates, and fences. Except for one bright evening every week, when everyone is led to a vast ballroom and be left to dance as much as they please. This is where John and Ella meet. A tale of love told in a romantically twisted way and in the most unlikely place, Anna Hope's The Ballroom is of a tale and time not so long ago, where a mental illness was seen as dangerous and love between patients was considered taboo.
A Torch Against the Night by Sabaa Tahir
Release Date: August 30th 2016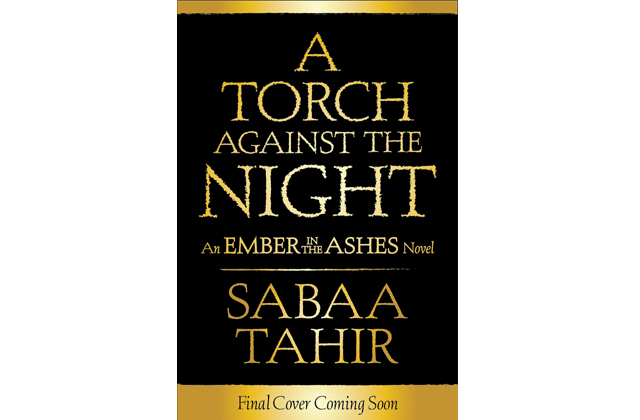 ADVERTISEMENT - CONTINUE READING BELOW
Candy Girls, if you haven't read Sabaa Tahir's An Ember in the Ashes, please do so! Because A Torch Against the Sky is its much-awaited sequel. In the first book, two unlikely heroes have to partner up: Elias, a soldier for the Empire who wants to escape his society, and Laia, a scholar who becomes a slave in order to save her brother. It's a thrilling read that takes place in a Rome-like setting, promising action and adventure until the final page.
As I Descended by Robin Talley
Release date: September 6th 2016
A novel retelling a Shakespearean classic, (specifically Macbeth) set in a modern day Virginia boarding school. Talley's novel is focused on a lesbian couple that has set out to dethrone the resident Mean Girl, only to find themselves slowly slipping into insanity as they unwittingly summon a group of brutal, manipulative, and menacing apparitions. Creepy, scary, and bursting at the seams with thrill and suspense, this is a definite must-read for every suspense-loving Candy girl who can't get enough of psychological thrillers and well, Shakespeare.
ADVERTISEMENT - CONTINUE READING BELOW
The Shadow Bright and Burning by Jessica Cluess
Release date: September 26th 2016
Henrietta Howell can burst into flames. Literally. When she is forced to reveal her power to save a friend, Henrietta is surprised that instead of being executed, she is invited into Her Majesty's Kingdom to train the latest breed of sorcerers. Exhilarating and spellbinding, Cluess' novel will  surely keep you on the edge of your seat with thrill and adventure.
Bright Smoke, Cold Fire by Rosamund Hodge
Release date: September 27th 2016
A new series by Rosamund Hodge is pitched as "the reimagined story of Romeo and Juliet with a twist." The novel reimagines Shakespeare's Romeo & Juliet centered around feuding families, and  the story of doomed lovers threatened by Necromancers: evil magicians of the dark arts.
Nemesis by Anna Banks
Release date: October 4th 2016
In Anna Banks' novel Nemesis, the princess is far from delicate. Cursed with the power to create energy from absolutely nothing, she is a source of unlimited power. She then escapes her power-drunken father who only wants to use her to create weapons of mass destruction. Now with guards hot on her heels as well as prize money hanging on her head for her return, she must exhaust all means to avoid being a pawn in her father's game of violence and annihilation.
ADVERTISEMENT - CONTINUE READING BELOW
Ever the Hunted by Erin Summerill
Release date: December 27th 2016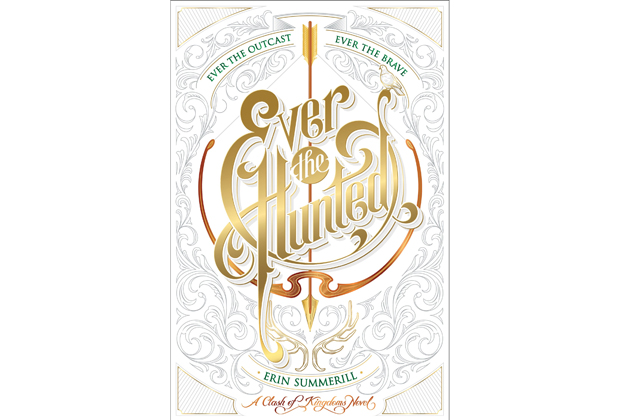 Britta Flannery is most at ease when she is in the woods, hunting alongside her father. But when her father is brutally murdered, Britta is left devastated and left with nothing—not even her father's land or inheritance. When she is caught one day illegally poaching, she is offered a deal: to hunt down her father's killer in exchange for her freedom, or come back with nothing and face execution.
ADVERTISEMENT - CONTINUE READING BELOW