1 To All The Boys I've Loved Before by Jenny Han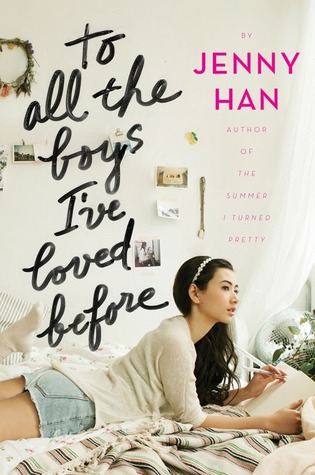 "You'd rather make up a fantasy version of somebody in your head than be with a real person."
Lara Jean is a character that is difficult to hate simply because she's so relatable. How she acts, feels and thinks is something we all find a little too familiar—been there, done that, sister. So imagine this: You're a normal teenage girl and you like a normal teenage boy, how do you tell him? Simple, you don't. You keep your feelings to yourself and pray for a) something to possess that said boy so he says or does something first or b) these gross feelings to exit your body immediately. Lara Jean is just like us, except she's a bit more creative so she decided to write letters to all the boys she has ever had feelings for, keeps it in a box, and tucks it away in her closet for rest of eternity. Mysteriously enough, all these letters were mailed to all the boys they were for and it wasn't long before Lara Jean came face-to-face with her male penpals.
ADVERTISEMENT - CONTINUE READING BELOW
2 Flat-Out Love by Jessica Park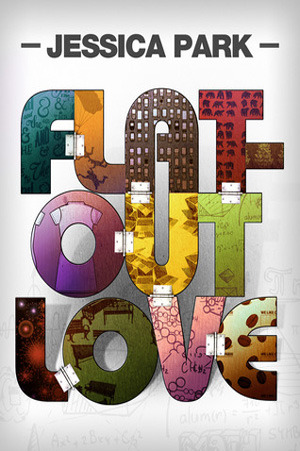 "He just wasn't the guy, you know? I want the guy. The everything guy. Not the dumb Prince Charming, nauseatingly-perfect everything guy. That's pathetic. I want the flaws-and-all everything guy."
Julie is about to attend college in Boston but it just seems like the universe is against her having a smooth start. When she starts having problems with living conditions, she reaches out to her mother's best friend, Erin, who lives around the area and was warmly welcomed to stay with Erin's family. They have three children: Finn, the eldest brother who seems to be perpetually somewhere else in the world, Matt, the typical math and physics geek, and Celeste, the quirky 13-year-old that brings life to this otherwise black-and-white family. Funny enough, the sibling Julie talked to the most was the one who was never really around, Finn. They began an online correspondence right away and things are never the same after that. This book perfectly captures what it feels like to fall in love with the idea of love.
READ: 10 Really Cute Chick Lit Books You Have To Read Right Now
3 Better Off Friends by Elizabeth Eulberg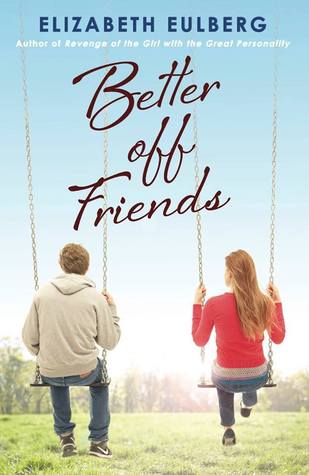 "So, as I was saying, guys and girls can be friends. Best friends. And what's better than falling in love with your best friend? Nothing."
At one point in our lives, we all had moments of romantic doubt when it comes to our best friend of the opposite sex. Are we friends? Are we more? Some couples say that it was love at first sight, but for Macallan and Levi, it was friendship at first sight. They were platonic and happy with each other's company, but completely in denial of the romantic feelings they had for each other because of the fear of losing the friendship. The author brings up the timeless question of can a guy and a girl really be just friends? Or are they always just one kiss away from true love?
READ: 4 Inspiring Books That Will Help You Cope Better In School
4 My Life Next Door by Huntley Fitzpatrick
ADVERTISEMENT - CONTINUE READING BELOW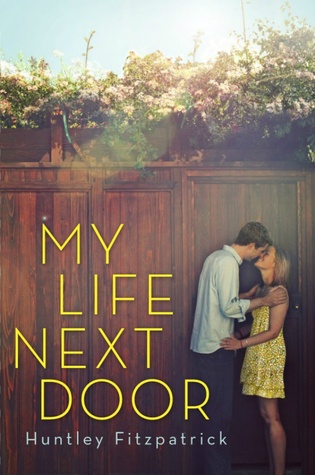 "Why do all the hot girls want the jocks and the good boys? We losers are the ones that need you."
I don't know what it is about forbidden romances that always get us hooked. This book is a modern take on falling in love with someone who supposedly isn't right for you. When the Garretts move next door, Samantha was immediately told by her politician of a mother never to socialize with them because their families are from different worlds. Samantha just observed from her bedside window and before she knew it, she was already part of the Garretts's world of chaos. I don't know what it is about forbidden romances that always get us hooked. A telling tale of how it feels to want what or whom you can't have, this book is a great read about young summer romance.
5 A Latte Like Love by beeyotch and forgottenglimmer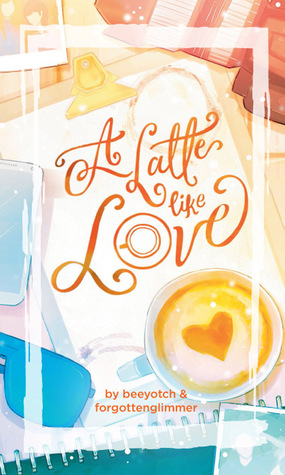 Apart from their names, Chynna and Chaina are the perfect example for unlikely set of best friends. They're exact opposites—Chynna's aggressive, and headstrong while Chaina is shy and passive but life takes a different turn for them. The story ultimately revolves around the question, how far are you willing to go for love?
What books are you reading these days? Let's talk in the comments, and share your recommendations!