Lifestyle
5 Writing Lessons From Lang Leav
The author of best-selling book Love & Misadventure gives us five writing lessons!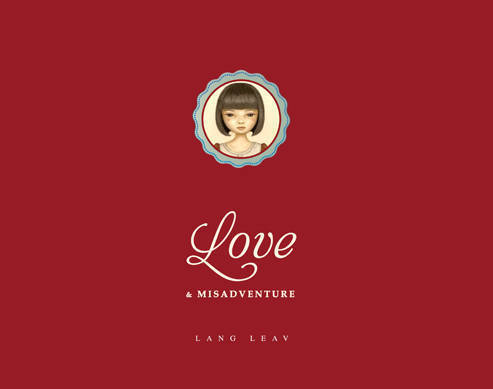 PHOTOS Fully Booked
In person, Love & Misadventure author Lang Leav is a far cry from her beautifully heartbreaking poems. She's bubbly and cheerful. She gets kilig when she talks about her craft (writing, drawing, and designing) and when she shares her February plans with her partner: "Just have some pizza and DVDs, which is probably how we celebrate everything!" She also has this infectious laughter that makes you want to be her friend and hear all her stories.
ADVERTISEMENT - CONTINUE READING BELOW
After having a cult following worldwide through her blog and the release of her first book, Fully Booked brought Lang to Manila to finally meet her fans. She was actually surprised by the number of people who lined up for her three book-signing events in Manila.
CONTINUE READING BELOW
Recommended Videos
"I wasn't really sure what to expect," she said, "when I went to Singapore and Malaysia I was pretty shocked. Seeing all the people, the crowd. It's heartwarming and really exciting. It was really lovely."
We sat her down on a weekend morning and talked to her about how she has made poetry more accessible to the younger audience and her passion for writing. Here are some things we've learned about writing when we talked to her:
Always write down your ideas before they disappear. "Poetry just seems to come to me sometimes. I sort of just flow and just jot them down before I lose them. And that has always been the way for me."
When the going gets tough, write. "I was going through a tough time then in certain areas of my life. I think I spent a year or something just listening. I was just writing poem after poem, because I've been writing for so many years. I was just writing and writing."
Write from the heart. "I just write from the heart. There's some sort of purity when you're writing from the heart. I really don't stick to the rules. I write from instinct and feeling, and if to me it sounds right, I just pass my judgment on that. That's how I've always written."
Share what you've written. "When I was fifteen, I was actually passing poetry around the school yard! And it was funny because I received a message from one of my schoolmates recently whom I haven't heard from for a long time. It said, 'I'm so excited how the book's doing and everything. I remember you writing in school and I still have one of your notebooks from school.' That was really cool. And I'm sure lots of my classmates have them because I gave out so many."
Trust in the power of your words. "Never stop writing and always remember your words, and your power in your words. When you write, you're more in touch with yourself. You're more yourself basically. Always write, and remember your words and who you are. Never lose that. No matter what you go through in life, write it down. Document your lives."
Bonus: We also asked Lang to share with us a poem she'd love to read to her younger self. You can read the poem below.
ADVERTISEMENT - CONTINUE READING BELOW
"I really love this poem by Shel Silverstein. It's a kid's poem. It's really quite romantic and profound. It's called Masks, and it's a lesson about being yourself. It's about people hiding behind a mask and they're looking for something and they just pass each other by because they're wearing masks. And they didn't realize."
via pinterest.com
ADVERTISEMENT - CONTINUE READING BELOW
Lang Leav's book Love & Misadventure is available in Fully Booked. Have you read it already? What do you think about it? Tell us in the comments below or tweet us @candymagdotcom! We'd love to hear from you.
It's also a fundraising campaign that already surpassed its goal amount.
Plus, other interesting things you might not know about her.
Make your plantita dreams come true while hustling.
The solo artist talks about the importance of collaborating and teamwork.
Athletic brains and academic brawn in one complete package
Proper planning and online hunting are ~key~.
This is PE in the new normal.
In an interview with Candy, STI College Dasmarinas' Deputy Administrator spoke about the struggles they've encountered amid the pandemic.
The closures are caused by the coronavirus pandemic.
She's also a producer for the film.
From The Candy Bulletin Community