Lifestyle
5 Ways to Make Period Cramps Go Away
Save this for your red days!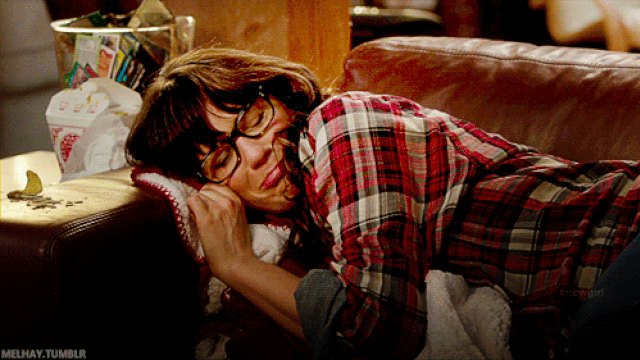 IMAGE FOX | giphy.com
It's a burden to have those monthly pains that you get when you're on your cycle for red days. Here are some things you should take note of to help you get relief without turning to medical solutions. Try these natural ways; they're healthier and good for you!
Try walking.
You can decrease severe cramps with light aerobics such as walking. This increases your Endorphine levels that help your body cope with depression and lessens physical pain. (via lifehack.org)
Avoid drinking coffee.
Caffeine could actually retain more water in your body that makes you feel bloated, which results in worse cramps. Cut down a bit of your caffeine mix at least for a week while you are on your period. (via cosmopolitan.com)
Make yourself some ginger tea.
Ginger tea helps with your cramps because this ingredient is actually effective in relieving inflammation, pain, nausea, and an upset stomach. These are usually the symptoms you deal with when you have cramps. (via livestrong.com)
Eat a banana.
You may think that this is random, but we need our to complete our potassium intake because it strengthens our uterus, which in turn helps fight against period cramps. (via rosewatermag.com)
Treat yourself with some dark chocolate 
Dark chocolate can actually relax your muscles and satisfy your chocolate cravings. Check this chocolate bar that claims could relieve period pain here! (via huffingtonpost.ca)
Which one surprised you the most? Share your thoughts in the comments!
\\\\\\\\\\\\\\\\\\\\\\\\\\\\\\\\\\\\\\\\\\\\\\\\\\\\\\\\\\\\\\\\\\
Get the latest updates from candy!
subscribe to our newsletter!
////////////////////////////////////////////////////////////////
You know you'll regret it.
You don't even have to leave the house!
From digital art to photography to mixed media, Filipino artists show that creativity is never lost in our people.
Skip a makeup step with these beauty goodies!
Take pretty notes and study effectively with these tips!
Wait for a love like this. A love that is good to you, for you.
Are you up for this challenge?
Can't wait to see the actual gowns!