Lifestyle
5 Ways to Have Better Dreams and Get Rid of Nightmares
Let's talk about dreams!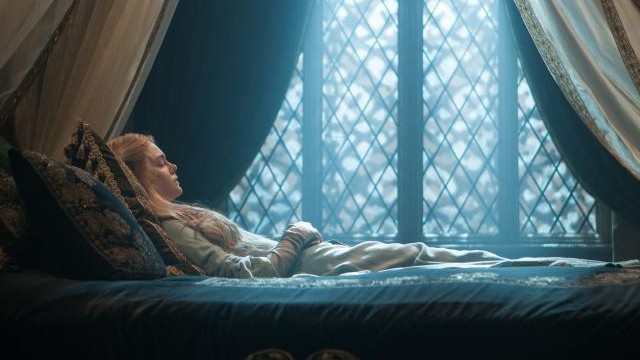 IMAGE Disney Enterprises, Inc.
Halloween is fast approaching. Having restless nights? We know your pain! There are times where we just can't fall asleep because of the fear of what's waiting for us in dreamworld; It's a gamble between having the best kinds and worst. And if you're having those nightmares following you through numerous nights, chances are, you'll be seeing your worst fears again tonight. Worry not, we've gathered 5 ways on how you can get rid of those nightmares, and for you to have that full rest and dream away! 
Don't sleep on your back.
Sleeping on your back can encourage a special kind of nightmare called Sleep Paralysis, where you know you're awake and aware of your surroundings but you can't open your eyes or move. Try to avoid sleeping on your back as most sleep paralysis occurs in that position. (via dreamstudies.org)
Eat right and watch your diet.
What you eat can also affect your dreams. Try to watch your diet and know that caffeine can cause your mind to race, carbs can give you too much energy, and look out for things that are hard to digest because that can cause you to have disturbed dreams! (via healthguidance.org)
Visualize before you go to sleep.
Have a safe place in mind and always think about that wonderful place before you go to sleep. (via prevention.com)
Analyze your dreams.
If you have a recurring nightmare, chances are it is not random and it's probably a symbol for something in your life that you're struggling at the moment. (via bustle.com)
Limit your time spent with electronics.
It's hard not to look at electronics the whole day, butthe next time you're bored, opt for something else or a hobby such as reading, to avoid those bright monitor screens. The bright light of a computer can burn up your melatonin levels, which are a hormone that plays a critical role when we fall asleep and when we wake up. Also, electromagnetic fields of cell phones, televisions, and computers can burn the same hormone so avoid sleeping with your TV or computer too close to you. (via social-consciousness.com)
Live the ultimate fangirl dream with your friends as you meet your celebrity idols at the #CandyTeenCon2016! We've got a Squad Promo for you. Buy 8 tickets and get 2 more tickets for free! This is only valid for over-the-counter transactions in all SM Tickets outlets nationwide. Get the gang together and buy your tickets now!
\\\\\\\\\\\\\\\\\\\\\\\\\\\\\\\\\\\\\\\\\\\\\\\\\\\\\\\\\\\\\\\\\\
Get the latest updates from candy!
subscribe to our newsletter!
////////////////////////////////////////////////////////////////
Skip a makeup step with these beauty goodies!
Take pretty notes and study effectively with these tips!
Wait for a love like this. A love that is good to you, for you.
Are you up for this challenge?
Can't wait to see the actual gowns!
The up-and-coming musicians and childhood friends talk about their music, creative process, and why it's important to be woke.
Because when it comes to a great lip game, there's really no need to splurge!
A different language sheds new light on everyday terms.