Lifestyle
5 Ways How Stress Can Be Your Best Friend
Make a new friend today!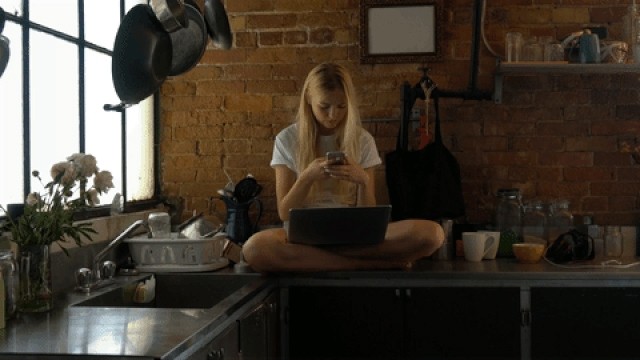 IMAGE giphy.com
There's a common misconception that stress is the enemy, but that's not always the case as there's always two sides to a coin. There's one side for negative, and another side for positive. For now at least, let's flip the coin and welcome stress in our lives, along with exploring the 5 ways on how stress can be your best friend.
Don't let stress overwhelm you.

Think of it as a person who doesn't like kids, then suddenly, a crowd of children runs toward you. You know for a fact that you hate children and they're getting near you any second now (yikes!). Sometimes, we judge the situation even before it happens. But if you keep an open mind, you may be able to avoid the chaos and jive with the kids. Same thing goes with controlling your stress.
Stress motivates you to reach your goals.
Like it or not, you have your own cheerleader. And often times, people need it. Why do you think we procrastinate? We wait 'till the very last minute for that voice in our heads to come, nagging us to get the job done.
ADVERTISEMENT - CONTINUE READING BELOW
Energy boost.
Stress, like coffee, can give you that short-lived energy boost you need. It can help you accomplish tasks more efficiently as it gives you the signal to be in survival mode, to stay alert, and focus on the task on hand.
Makes you adapt and be a pro.
You may be faced with a problem right now and be stressing over it, but don't worry! When you come across the same problem again, you'll be acting like a pro and handle things smoothly for you know what you're doing.
Basically, stress helps you get the job done.
Stress is when your brain works on survival mode. On instinct, your brain asses the problem and it gives you the jolt you need in order to handle the situation. You eventually find efficient ways to multitask and see your true potential that you never thought of having.

Have some thoughts about stress? Tell us in the comments!
This is straight out of a teleserye!
It'll be available in five cute colors!
Sometimes, it only takes a few simple additions to brighten up your area and inspire you to stay productive.
Aside from IU, heavyweight groups like BTS, BLACKPINK, TWICE, and BIGBANG are also on the list!
Both the shop and its drinks are too pink and pretty!
There are also useful tips for showering your cat and cutting their nails. #NEED
Who else is excited for an all new season of "Kingdom"?
It's honestly a pretty decent amount for extra income!
Here's a little guide to get you ready for post-college life.
More Hyun Bin content coming our way!
Makati has plenty of heritage and culture.