Lifestyle
5 Very Pinteresting Boards To Follow Now (January 5)
Start pinning because these boards are going to inspire you!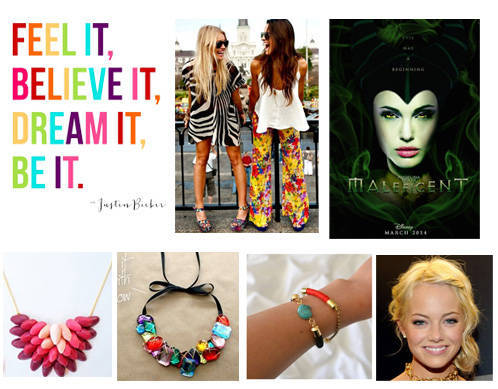 PHOTOS Pinterest
2014 Must-Sees
Great films like Maleficent, X-Men: Days of Future Past, How to Train Your Dragon 2, Noah, and more await us this year, so mark your calendars with these great flicks.
2014 Resolutions
Start your New Year's Resolutions with a board of inspiring words to help you take chances and go outside of your comfort zone. Keep the words in this board near a space you can always see to remind you to push forward!
DIY New Accessories
Make a statement this year with these fashionable projects that range from glam necklaces to bejeweled earrings. This a great weekend to-do if you're still in the holiday mood plus it'll add some personality to your style!
2014 Ensembles
Greet the year with more creative fashion picks! Time to let those boring jeans or the same old shirt a rest and go for something different. Try this board to help you mix and match outfits or try a whole new style altogether.
New Year, New Hair!
Start this school year with more effort on your mane! Try different styles, updos or cuts in this board and get a hair start on your 2014 journey!
\\\\\\\\\\\\\\\\\\\\\\\\\\\\\\\\\\\\\\\\\\\\\\\\\\\\\\\\\\\\\\\\\\
Get the latest updates from candy!
subscribe to our newsletter!
////////////////////////////////////////////////////////////////
You know you'll regret it.
You don't even have to leave the house!
From digital art to photography to mixed media, Filipino artists show that creativity is never lost in our people.
Skip a makeup step with these beauty goodies!
Take pretty notes and study effectively with these tips!
Wait for a love like this. A love that is good to you, for you.
Are you up for this challenge?
Can't wait to see the actual gowns!