Lifestyle
5 Tips to Help You Stay Awake During Simbang Gabi
Falling asleep during simbang gabi is embarrassing and leaves you feeling guilty!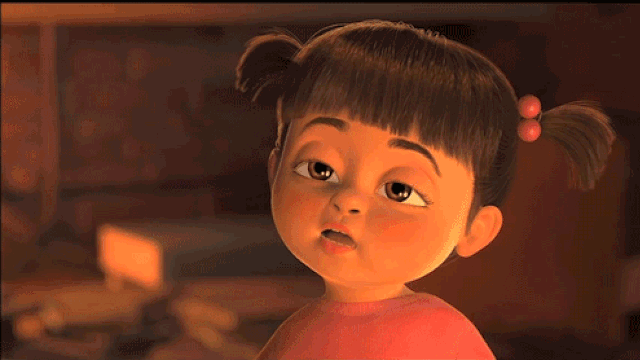 IMAGE Pixar Animation Studios | giphy.com
Whether it's a family tradition you dare not break, or you just want to complete those nights because of your deep faith, you might encounter feeling tired and sleepy during Simbang Gabi. It's not really your fault. It's just your brain naturally telling you to sleep because it's not used to the sudden change of your sleep routine. But to avoid having those embarrassing moments where you nod back and forth trying to stay awake, here are some tips you should try!
Have a mint.
Just try not to be too obvious. Eat the spiciest mint to keep your senses awake and feeling refreshed. 
Try to avoid energy drinks.
It's a fact that caffeine makes you stay awake and energy drinks are no different. But try to avoid energy drinks because they make you feel tired and disturb your sleep when you finally need it. Causing you to be more tired for the next mass. (via caffeineinformer.com)
ADVERTISEMENT - CONTINUE READING BELOW
Drink coffee at the right time before you leave for mass.
Did you know that coffee takes effect 10 minutes after you drink it? What's more is that you only get the benefit of being alert after 45 minutes for that maximum caffeine concentration to reach the blood. Try to time your caffeine drinking at the right time, so you could enjoy its full effect. (via dailymail.co.uk)
Sit at the brightest spot of the Church.
You'll be needing all those lights to keep your senses alert and awake.
Don't let your mind drift off.
Try to stay alert as much as possible and not let your mind leave you. That's the quickest way to fall asleep, so try to stay in the moment and keep your mind working. 
We hope these tips prepared you for simbang gabi! Share your thoughts with us in the comments!
And it's all thanks to low air and light pollution.
It's part of a dashboard that helps you monitor all the confirmed cases in the country.
With a load of cute behind-the-scenes footage, too!
Choco butternut cravings are now solved.
It was part of a class requirement!
Sadly, there's no law against catfishing in the Philippines.
Think of astrology as a language that helps you feel and be seen.
Franki and Diana are this month's Eye Candy.
It's like seeing Seo Dan and Seung-joon all over again!
The internet seems to love his lighthearted humor during these troubling times.
Many of our favorite K-drama actors right now actually started out as idols!