Lifestyle
5 Things to Do During a Long Weekend
Planned activities for any long holiday. Just don't forget to vote!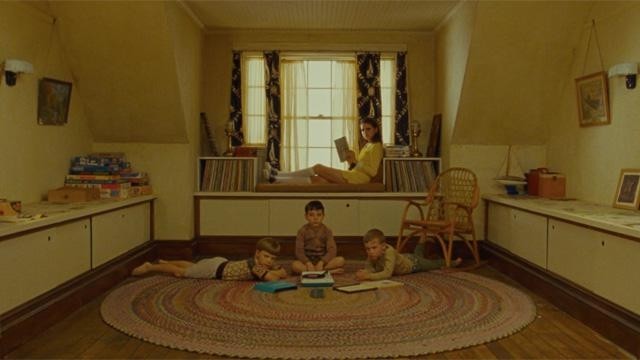 Focus Features
For people who have 9 to 5 jobs, the best time to take a vacation without using up any leaves is during long weekends. They aren't frequent, but there are at least one or two long weekends every few months. It's best to have plans so as not to waste any opportunities. Here are a few things you can do during a long weekend.
Catch up on some reading.
If you have a good book you started reading earlier this year but haven't gotten around to finishing, now's your chance to do so. Long weekends are a great time to just stay in and catch up on some great books, which both enrich your mind and stimulate your creative juices. Reading is also a great alternative to travel, because through reading, you can be transported anywhere.

Binge watch the latest hit TV show.
Series marathons are the in thing these days, and long weekends are perfect for watching an entire series or several episodes in one go. Shows like How to Get Away with Murder and Marvel's Daredevil were big hits this year. If you didn't have time to watch them, a long weekend is great for catching up. After binge watching, you might even still have time to enjoy discussions with fellow fans.

Rest up and have a staycation.
Work life can be exhausting, so when long weekends come along, our first instinct is to find a way to unwind. Booking a nice hotel in the city for a nice and easy staycation is the ideal plan for tired travelers who don't want to go far but still want to relax. Get a massage, take a swim in the hotel pool, have a nice meal at the in-house restaurant, or just order room service and watch movies. You can also just enjoy your room's air-conditioning and spend the weekend sleeping to recharge your batteries.
Read the full article, 5 Things to Do During a Long Weekend, on TravelBook.ph.
\\\\\\\\\\\\\\\\\\\\\\\\\\\\\\\\\\\\\\\\\\\\\\\\\\\\\\\\\\\\\\\\\\
Get the latest updates from candy!
subscribe to our newsletter!
////////////////////////////////////////////////////////////////
Skip a makeup step with these beauty goodies!
Take pretty notes and study effectively with these tips!
Wait for a love like this. A love that is good to you, for you.
Are you up for this challenge?
Can't wait to see the actual gowns!
The up-and-coming musicians and childhood friends talk about their music, creative process, and why it's important to be woke.
Because when it comes to a great lip game, there's really no need to splurge!
A different language sheds new light on everyday terms.