It's not every day that you get to pick the brain of a bestselling author whose book, Fallen, was adapted into a movie (showing today!). So we took this rare opportunity to ask Lauren Kate about the scenes she's excited for her readers to see, and she happily obliged!  
Luce and Daniel's first kiss.
"The risque nature of it, the threat hanging over them...the curse is powerful. They did a great job with it."
The scenes with Penn.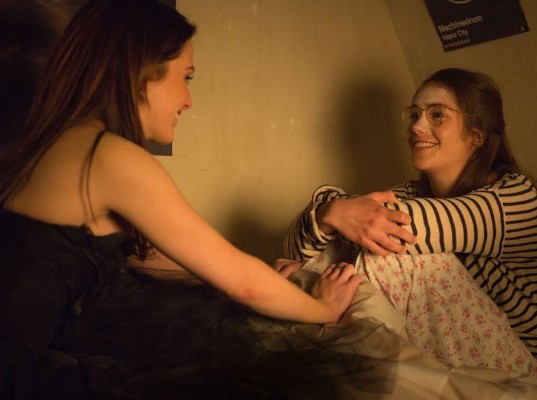 Any scene with Cam.
"There's a unique chemistry between Luce and Cam in the film that just takes hold of you."
ADVERTISEMENT - CONTINUE READING BELOW
There's a beautiful swimming scene.
The final shot.
"It's really thrilling."
As for those who haven't read the book yet, Lauren said that they wouldn't find it difficult to understand the movie, which she describes as lush and sexy.