Lifestyle
5 Reasons Why You Are at Your Worst When You're Sleep Deprived
Reason #1 It makes you unhealthy!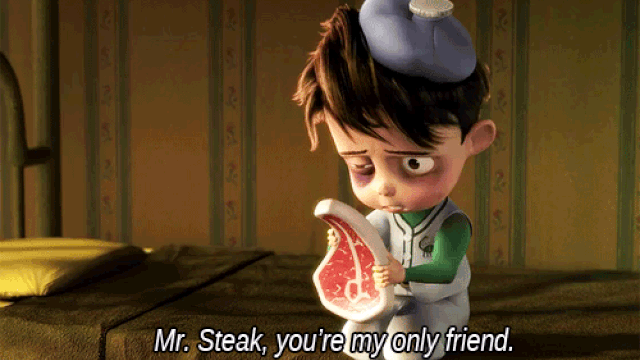 IMAGE Walt Disney Animation Studios | giphy.com
You're not actually doing anyone a favor when you lack some ZZZs. It causes harm for you, your health, and everyone around you.
You eat more which makes you fat.
According to Chris Winter, owner of Charlottescille Neurology and Sleep Medicine in Virginia when we're sleep deprived, we always get hungry because your brain doesn't get enough energy from sleep so it seeks other alternative which is food. We produce too much hungry hormone which makes us crave more sugar and eat more fatty food which causes you to pig out! (via health.com)
You're clumsier.
We can now blame sleep deprivation for our clumsiness because when you have less sleeping hours, you become slower and your motor skills become useless. You will also lack focus so spare yourself some embarrassing moments and just get some sleep. (via prevention.com)
Your emotions are all over the place.
Because your brain is working overtime, it messes up your response to your emotions. We often get a bit irritable about every little thing when we lack sleep.
ADVERTISEMENT - CONTINUE READING BELOW
Your skin isn't as radiant and you'll have those bags under your eyes.
It was proved in a study that too little sleep causes fine lines, wrinkles, pigmentation, and looseness of skin. (via healthline.com)
You're digging your own grave.
Did you know that a man died because he went 11 days straight with no sleep? He apparently binge-watched a soccer European championship and got really exhausted because he also had a full day's work, his immune system was shot and he was found dead in his sleep. (via time.com)
What do you think? Share your thoughts with us in the comments!
Both the shop and its drinks are too pink and pretty!
There are also useful tips for showering your cat and cutting their nails. #NEED
Who else is excited for an all new season of "Kingdom"?
It's honestly a pretty decent amount for extra income!
Here's a little guide to get you ready for post-college life.
More Hyun Bin content coming our way!
Makati has plenty of heritage and culture.
These are the styling mistakes you're probably making.
It's the new takeover trend in food.
You might be rekindling an old relationship, but you also wouldn't want to cut ties with other people in the process.
Craving that crispy CLOY goodness?
One college student shares her experience of being a former working student.