Lifestyle
5 Reasons Why Traveling Will Help You Get Over Your Breakup
Forget about your breakup and open your heart to the world through traveling.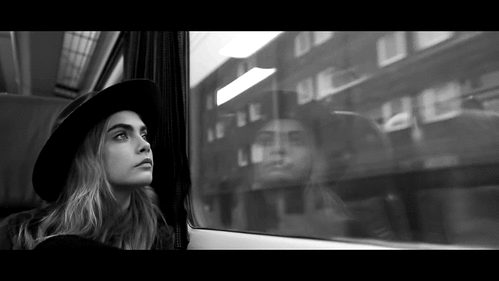 GIF Giphy
Breakups are hard, and although it may seem impossible to get over them, you eventually will. One surefire way to help you is by traveling. When you travel, you experience things that will make you forget about your breakup and open your eyes to new things. If you still aren't convinced, here are five reasons why you should travel to get over your breakup:
1. You learn to love and appreciate yourself.
When you travel—especially alone—you learn to rely on yourself and you discover just how strong you are. There are things you realize about yourself while traveling that would have been impossible to figure out if you were still in a relationship. Travel pushes you to the boundaries of your capabilities. Being in a relationship can make you lose your sense of self, having functioned as a unit for so long. Traveling will get you back on the path to locating yourself after all that time.
ADVERTISEMENT - CONTINUE READING BELOW
2. You can see that there's a bigger picture out there. 
If you've been in a relationship for a while, it can be hard to see the world outside of your bubble. When you travel, you see the world and how much you are missing. You learn that there are plenty of other things out there and you can be a part of them. Your breakup is just a tiny piece of the big picture. There will always be something greater that is worth exploring.
3. You figure out that friends will always be there for you.
It can feel like you are so alone after a breakup and that there is no one out there who will ever love you in the way you want. Just like when you climb a mountain with your barkada, your friends will be there for you when you need them. Traveling with friends can be very memorable, and the happiness you get from the experience is doubled when you're with the people you care about. With them around, you'll soon forget about the breakup and realize that friends are the only people you need to love.
ADVERTISEMENT - CONTINUE READING BELOW
Read the full article, 5 Reasons Why Traveling Will Help You Get Over Your Breakup, on TravelBook.ph.
Stock your freezer with your all-time Jollibee favorites!
Make the most out of your time in self-quarantine!
It's okay to take it slow.
Are you ready to elect the next Philippine president?
A lot of them are apps we haven't heard of before.
We're sure you've seen portraits on your feed.
Some good news to start your day off!
It includes Lee Min-ho's TV comeback!
Meanwhile, the number of confirmed cases in the Philippines is at 2,633.