Lifestyle
5 Playlists For Every Activity We Think Spotify Should Add
We're sure there's a perfect playlist even for the most mundane activity in your life.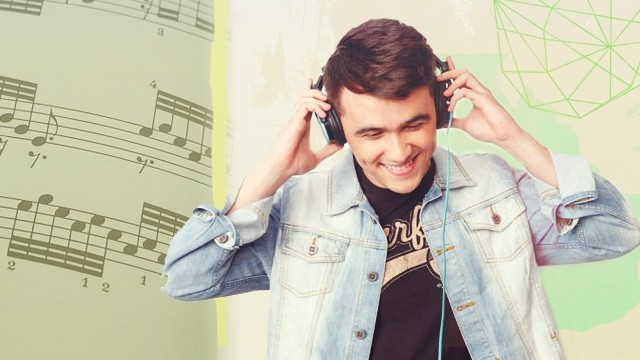 IMAGE Steph Yapnayon
There are a lot of Spotify playlists available right now. But there are just some activities in every college girl's life that we think deserve a playlist of their own. Whether you're motivating yourself to finish your workout, or simply chilling, we're sure there's a perfect playlist for your life's soundtrack.
In line waiting for the MRT.
We know that Spotify has a lot of commuting playlists you can choose from, but the MRT is a whole different commuting battlefield. Whether the line is crazy long, the trains are taking forever to arrive, or there's a girl constantly hitting you as she fans herself, you're going to need some happy tunes to keep your mood light, and will distract you from the everyday MRT woes on the way to school.
Everybody's stressed!
Trust us when we say that college is fun. But college also means harder lessons, tougher tests and projects, and more readings than your high school self faced. So for days when you feel like you're going to lose your mind, you're going to need songs that will inspire you to keep on going while still keeping you chill and relaxed.
ADVERTISEMENT - CONTINUE READING BELOW
Staring at yourself.
"Who is that girl I see, staring straight back at me?" Don't you have those days when you just find yourself staring in the mirror? Whether you're admiring your brows on fleek, loving the brown lippie you just got, or just simply too bored to do anything, sit back, pull out your phone, and play some tunes that you can sing along to just like Mulan!
One more pushup to go!
You're almost done with your workout, but you can feel your arms giving up and your sweat trickling down your face. While there are a couple of workout playlists on Spotify that will keep your adrenaline pumping, you need a playlist that will motivate you to do that one last pushup and celebrate with you right after.
Nobody panic!
Whether you just watched a horror flick with your block mates, or you just spent half of the day watching Stranger Things, you can feel the hair stand up on the back of your neck and you can't help but feel like someone's in the room with you. Girl, you need a playlist that will keep you distracted with happy thoughts so you won't panic over an imaginary monster hiding in your closet.
ADVERTISEMENT - CONTINUE READING BELOW
What other playlists do you think Spotify should totally add? Comment below and let's talk music!
The 19-year-old dancer also appeared in the music video and on Jimmy Fallon's show along with her dance crew The Lab!
This is straight out of a teleserye!
It'll be available in five cute colors!
Sometimes, it only takes a few simple additions to brighten up your area and inspire you to stay productive.
Aside from IU, heavyweight groups like BTS, BLACKPINK, TWICE, and BIGBANG are also on the list!
Both the shop and its drinks are too pink and pretty!
There are also useful tips for showering your cat and cutting their nails. #NEED
Who else is excited for an all new season of "Kingdom"?
It's honestly a pretty decent amount for extra income!
Here's a little guide to get you ready for post-college life.
More Hyun Bin content coming our way!