Candy Girls take learning seriously, so we always seek out places that are conducive to doing serious brainwork. Spending extra hours in school to finish your homework may get too exhausting, and staying at home to review for exams may also pose a few distractions (e.g. rowdy siblings, loud television, and your comfy bed).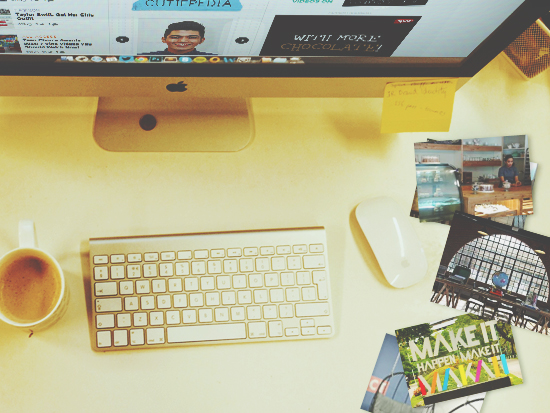 ADVERTISEMENT - CONTINUE READING BELOW
To make studying a bit more fun, we thought of listing alternative places where you can read your textbook, memorize historical facts, solve challenging math equations, and more at peace. Where should you go next time you need quiet study time? Read on to find out!
Quaint restaurant cafes

Since most restaurants can get pretty loud, go for restaurant cafes that combine full-service restaurant offerings with that chill cafe atmosphere. Here, you can get stuffed with a full meal, enjoy your caffeine fix, and relax in the serene vibe.

Where to go: The Croque Cafe + Bakery in Makati, Casa Xocolat in Katipunan, and Harina Artisan Bakery Cafe in White Plains are perfect examples. It's best to visit outside lunch and dinner hours.

What to bring: Aside from your study materials, be sure to bring cash for a full meal. Most places now have Wi-Fi, so you can just ask the staff for the password.

ADVERTISEMENT - CONTINUE READING BELOW

Cutesy neighborhood coffee shops

With the number of coffee shops opening up every month, you can surely find one where you can sip on a signature drink, take advantage of free Wi-Fi, and lounge about in cozy chairs. People in coffee shops know better not to make such a racket, so you can be assured of a very chill ambiance.

Where to go: We suggest you check out Yardstick Coffee in Makati, Cool Beans Cafe in Maginhawa, and Epic Coffee Roastery in Kapitolyo. These places have impressive interiors, too, that will stimulate your brain.

What to bring: Bring coffee money, your study materials, and your laptop for an intense review session. You may want to bring out your journal, too, so you can jot down your personal thoughts while taking a break.

Cool coworking spaces

Coworking spaces are a thing now. Though such places are primarily marketed to startup companies, this doesn't prevent students from temporarily squatting and working on projects there. The interior design is cool and sophisticated, making anyone feel like a boss. With reliable Internet connection, office amenities, and free coffee, what more can you ask for?

Where to go: O2 Space and A_SPACE Manila in Makati plus co.lab in Kapitolyo are superb coworking spaces. The fees may be a bit pricey for a student's budget, so be sure to split it with your study buddies.

What to bring: Bring money for the rental, your books, your laptop, and your entire study group! Coworking spaces are great places for collaboration. You and your classmates can share ideas and work on group projects.

ADVERTISEMENT - CONTINUE READING BELOW

The ever-reliable public libraries

Of course, nothing beats our trusty public libraries. You can have access to different materials online and offline. These libraries are the place to go if you're researching hard-to-find documents. You will also find other visitors who value peace and quiet while getting work done.

Where to go: Drop by the National Library of the Philippines. They also hold different events like workshops, classes, and exhibits. You may also visit your city's public library to appreciate more what your town has to offer.

What to bring: Don't forget your notes and the list of books you want to borrow. Take advantage of your visit and read some titles you've always wanted to read.

ADVERTISEMENT - CONTINUE READING BELOW

Clean and green parks

Parks are ideal especially if you need some inspiration. Are you working on a creative project? Maybe it's better to step out, find a spot in the park, and observe your surroundings (rather than lurking all day on the Internet). Leave your pocket Wi-Fi and turn off your mobile data for a while, so you can be one with the environment.

Where to go: Some parks you may want to visit include the Ayala Triangle Gardens (for urban dwellers), La Mesa Eco Park (for nature lovers), and the different plazas in Intramuros (for history nuts). The community park at your hometown will do, too!

What to bring: Bring your journal, sketchpad, and other art materials. Pack a picnic basket, too, in case you get hungry.

ADVERTISEMENT - CONTINUE READING BELOW