The book community has changed throughout the years and indeed in great ways. Diverse books have been dominating the scene lately and everyone is happy about it.
Reading diverse books has the ability to empower the readers who think that they are invisible and unwanted. Why is it important, you ask? Because it is relevant! The world doesn't only tell us a single story. It is full of different voices waiting to be heard. It can inspire readers to redefine themselves and bring out the best in them, tell them not to be ashamed of who they are and where they come from.
It's important that we can learn diversity through books so that we can listen to different voices and see different worlds. We need to read diverse books because the stories in them mirror our world and we all deserve to see our reflection, share our stories, and let our voices be heard.
Here are a few books that you can start with that might resonate with you or even change your life. 
The Hate U Give by Angie Thomas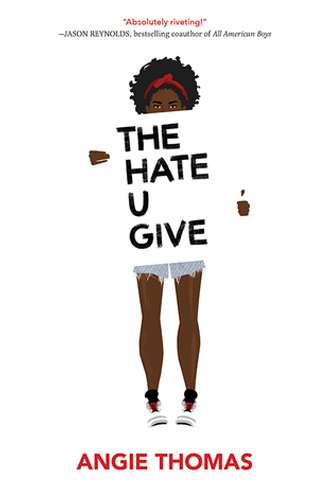 Inspired by the Black Lives Matter movement, this debut novel by Angie Thomas is about a girl named Starr Carter who lives in a poor neighborhood and attends a fancy suburban prep school. But one fatal accident changed it all—a police officer killed her childhood best friend Khalil who was unarmed and Starr was the sole witness to this incident. Things started to change around her neighborhood, people tried to call her friend a thug and maybe even a drug dealer. What everyone wants to know is: what really happened that night? And the only person who can answer that is Starr. Telling the truth may risk everything that she has but she's determined to give her friend justice.
ADVERTISEMENT - CONTINUE READING BELOW
History Is All You Left Me by Adam Silvera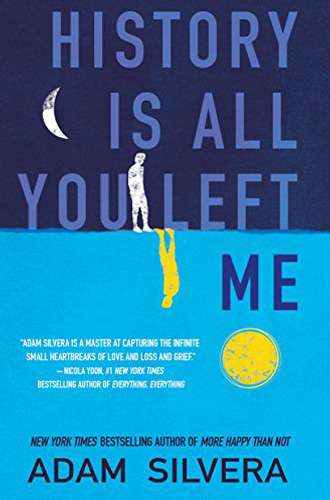 Adam Silvera's latest novel introduces us to a more intense and gripping story about Griffin, who recently lost his ex-boyfriend Theo, in an accident that caused his world to turn upside down. The only thing he can do now is recover from this heartbreak that he's feeling but there's only one person who truly understands his heartache and it's Jackson, Theo's most recent boyfriend. They formed quite a complicated bond with each other but it somehow relieved the pain they once felt. This book is all about being in love, how it feels to lose someone you truly love, and finding yourself again and putting back those puzzle pieces of your life once more.
Every Last Word by Tamara Ireland Stone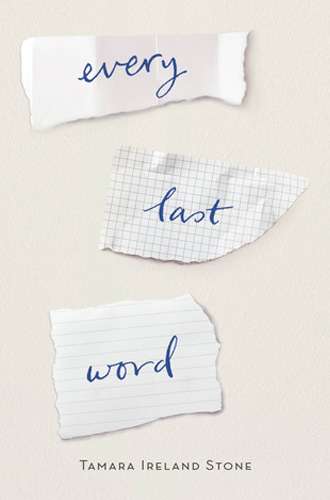 Samantha McAllister is in high school and she's one of those popular girls in her junior class. But hidden beneath all the beauty of her life is a secret that her friends would never understand. Sam has Purely-Obsessional OCD that somehow is taking over her life until she was introduced to the people from the Poet's Corner, a tight-knit group of misfits that makes her feels "normal" whenever she's around them. This story is all about Sam dealing with her so called "friends" and how it is to have mental illness in high school that you tend to hide from everybody.
The Upside Of Unrequited by Becky Albertalli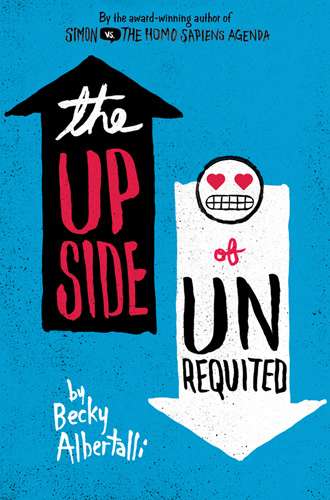 Molly Peskin-Suso knows all about unrequited love. She has her own fair share of them—26 crushes to be exact but never really had a boyfriend. Molly is totally afraid of rejection. One thing that holds her back is that she always thinks that "fat girls always have to be careful." Then her twin sister gets a girlfriend who happens to be friends with a couple of cute boys and one of them caught Molly's interest, hence adding one more to her long list of unrequited love. Or will she? And then she meets her new co-worker who is a bit nerdy and she knows to herself that liking him won't be an option. Right?
When Dimple Met Rishi by Sandhya Menon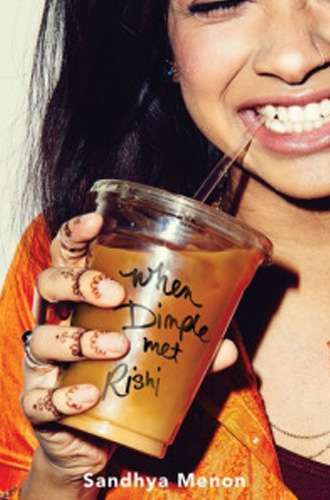 This YA romantic comedy is about two Indian-American teens whose parents arranged them to be married. Dimple's family is very intact with their traditions and culture even if she wants to do things her way: follow her dreams and become successful in her career. But that didn't stop her parents from setting her up with Rishi who knows everything about the arrangement. This book is basically them crossing paths with each other and finding love in the most unexpected ways possible.
ADVERTISEMENT - CONTINUE READING BELOW
What are your favorite diverse books? Let us know in the comments so we can add them to this list!