Lifestyle
5 Diet Tips from Your Favorite Celebrities That Are Very Doable
Write these down, Candy Girls!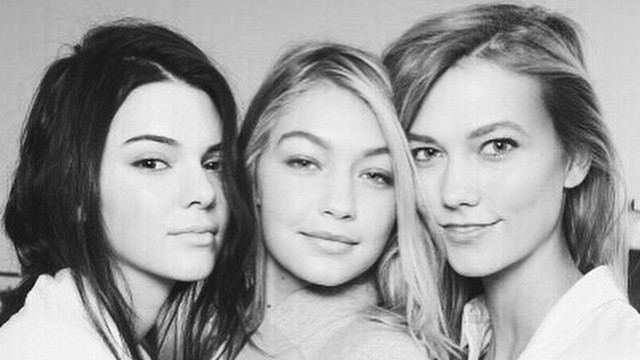 IMAGE Kendall Jenner
Want to get started on a healthy lifestyle but you have no idea how to? Then you've come to the perfect place, Candy Girls!
We found these tips from your favorite stars recently on how they keep their bodies healthy and fit, and we love them because they're super doable—even for us ~*normal*~ human beings, heehee. So what are you waiting for? Read this list and take notes!
Be active.
ADVERTISEMENT - CONTINUE READING BELOW
While Kendall Jenner's genes are already perf, the supermodel says that she doesn't want to just laze around. She maintains an active lifestyle to feel great about herself. "To be honest, I could probably be lazy and not work out and still look the same—but I'm not like that. I've always been really active. I like to work out to feel better about myself," she says. "I do a lot of photo shoots with my stomach showing, and it just feels better to know that I can wear a crop top—or nothing, LOL—at a last-minute shoot and not be worried about it. It's all about feeling good about my body and being confident at work." (via People)
CONTINUE READING BELOW
Recommended Videos
Have a cheat day.
ADVERTISEMENT - CONTINUE READING BELOW
Eating healthy and staying active is key to have a healthy diet, but Gigi Hadid recommends that you indulge yourself once a week so you can stay sane. "My biggest thing is just eat healthy and work out. I was a volleyball player for 12 years, I rode horses my whole life, and now I box every day," she says. "Yeah, I think the biggest thing I always say is eat clean to stay fit, and then have a cheat day to stay sane." (via PopSugar)
Eat a lot of greens.
ADVERTISEMENT - CONTINUE READING BELOW
You don't have to be vegan ASAP, but we agree with Lea Michele when she says that eating a lot of greens doesn't only make you feel good; it gives you glowing skin, too! "I do find that when I'm eating a lot more dairy than I probably should be, I notice it a lot in my body. I notice that I'm a lot more tired," she explains. "But if I am sticking to my greens and the things that I know really fuel and power me, then I have a lot more energy." (via Byrdie)
Drink lots of water.
ADVERTISEMENT - CONTINUE READING BELOW
It's been said many times already, Candy Girls. Drinking lots of H20 will keep you healthy and energized, even Taylor Swift swears by this diet not-so-secret. "I have so much water in my dressing room–because I drink, like, ten bottles of water a day. That's pretty much all we have in there." (via BonAppetit)
Choose to snack on something healthy.
ADVERTISEMENT - CONTINUE READING BELOW
We know it's not easy to resist the need to munch on something in between meals, but we agree with Karlie Kloss when she says that we should try to eat something healthy for snacks. "I never leave my house without one of my Karlie's Kookies. It's the perfect snack and I could never get sick of them," she says. "I also keep an apple, banana, or yogurt on me for when I'm on the go." (via Vogue Paris)
Any diet tips you want to share with us? Leave a comment below or let's talk via Twitter @candymagdotcom. We always love hearing from you. :)
Have you tried the other flavors?
Discord isn't only for gamers!
The streamer also talks about how the game helped her cope in quarantine.
Guess we're getting ourselves a PS5 then.
He was dedicated to the fight for freedom and human rights.
Nieves Fernandez killed 200 Japanese in WWII.
It was filmed four days before he was rushed to the hospital.
Facebook is allegedly collecting unauthorized data for market research.
They'll fit right into your #aesthetic home study area!
From light-hearted rom-coms to musicals.
From The Candy Bulletin Community